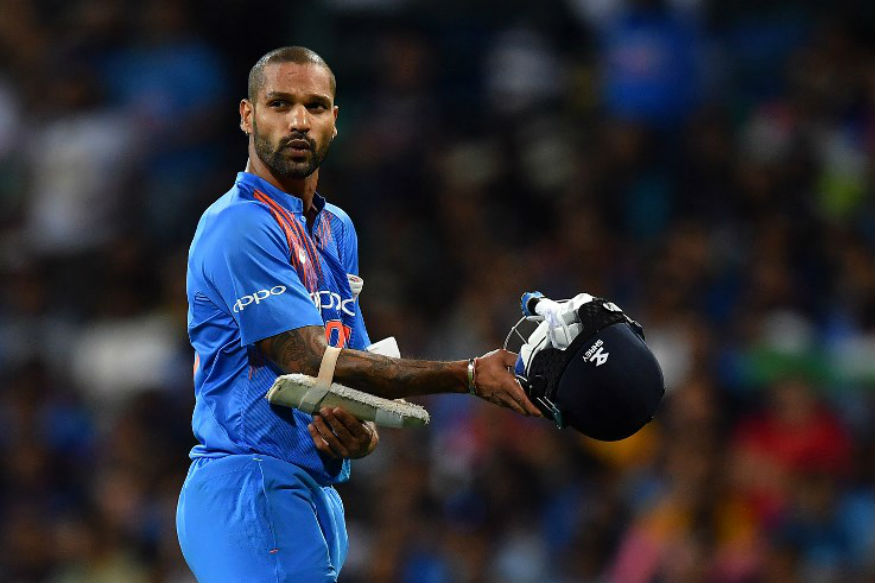 The most daunting task that teams face when playing India in ODIs is their marauding top three in the batting order. Rohit Sharma, Shikhar Dhawan and Virat Kohli have contributed 52.28% of all runs India have made since the 2015 World Cup in ODIs, thereby masking most of the issues in the middle-order.
At Sydney in the first ODI, Australia got the better of two of the three cheaply and despite a Rohit Sharma hundred, went on to win the match comfortably. The goal against India is simple - get them two down early and they are likely to struggle.
In light of the above, India would be slightly concerned about the string of low scores from Dhawan of late – the swashbuckling opener usually provides the impetus at the start while Rohit settles in at the other end before pushing up the ante later – that has been India's mantra for success in ODI cricket.
But Dhawan has not been able to convert his starts into significant big scores for India in the last few matches – something he had mastered and made a habit of previously.
The left-hander has just managed to score 167 runs in his last 8 innings at a poor average of 20.87.
His average of 20.87 in the 2018/19 season (starting with the West Indies home series) is his worst for any season (min. 5 innings) since his ODI debut. Dhawan has clocked an average of over 40 in all the previous seasons – thus the downfall this time is quite glaring.
He has three single-digit scores, one score in the 20s and three scores in the 30s – clearly indicating that either he is getting out early or even if he is getting a start he is not being able to convert it into a substantial contribution for the team.
Not only is he not scoring big runs, the rate at which he is scoring them is also his slowest in 4 years – though at 92.90 it is still at par with the norm.
Dhawan has not been able to face above 50 deliveries in even one of the seven ODIs he has played this season - a sign that he is struggling to settle down and is not comfortable at the wicket. In three of these matches, Dhawan failed to stay at the crease for even 10 deliveries.
Since 2010, only three Indian openers have averaged lower than Dhawan in a single season having played a minimum of 5 innings.
Dhawan has now gone eight consecutive innings without reaching a 40. His last 50-plus score was a superb century against Pakistan in the Asia Cup. Since then, his numbers make for disastrous reading. Scores of 15, 4, 29, 35, 38, 6, 0 32 and 23 – a far cry from being the consistent, big-run getter he was for India.
Openers have averaged 34.18 in the 2018/19 season with 8 tons and 15 half-centuries. Dhawan is way behind the norm this season.
Having said that, he looked in good touch against Australia in Adelaide before being dismissed. India would hope that Dhawan returns to his best in the next few matches. In a World Cup year, the starts he provides and his big-runs are crucial if India want to go all the way in England.