Towards the end of the first day of the first Test between Australia and India, the television camera panned to the manual scoreboard at the Adelaide Oval. The digits rolled up and down to update the scores and the bowling figures. The analog clock at the head of the scoreboard showed the time. The weathervane above it swirled back and forth. And a cathedral spire pierced the blue sky in the background. Not to be missed was the big block letters at the scoreboard's bottom-left that screamed: SUNDRIES. Not extras but the quintessentially Aussie 'sundries'.

For Indian fans of a certain vintage, the magnetic pull of cricket in Australia lay in such eccentricities. Few sights jolted you out of your drowsiness than turning on the TV and seeing the Indian score in the top-right of the monitor: 1/5. What! Five wickets down already! It would have surprised no one if it was indeed the case. That's how superior Australia were. That's how inept India could be.

There were fast bowlers with shimmering, white zinc cream plastered across their cheeks. As if smeared with war paint. There were television cameras swooping down on gigantic grounds. Batsmen running three, four, sometimes five – such athleticism, such greed! Slip fielders like acrobats; boundary riders showing off gymnastic dives; banners that demanded the camera pick them out.

One went: "We Warne-d you but you Blewett so now prepare for Waugh."

Another: "Two thirds of the earth is covered by water, the rest by Jonty Rhodes."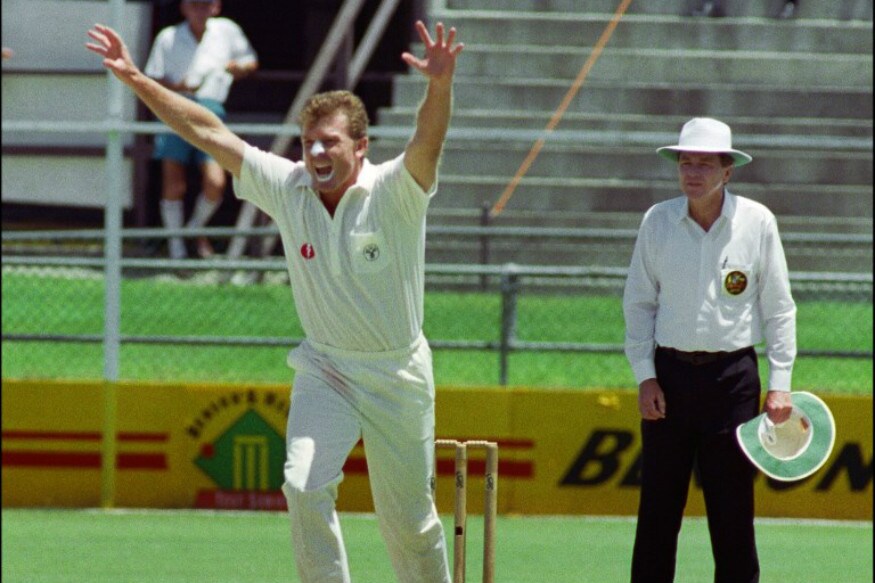 (Image Credits: AFP)

Call it Austalgia if you will: a longing for a time when cricket was at its most spectacular just before the crack of dawn. You went to bed dreaming about cricket. You were woken up in the wee hours by Lawry, Benaud, Griegy and Chappell. There they were, exalted gentlemen, educating you about cricket in a distant land, where shadows were lengthier and the aggression off whack. They taught you about a wind called Freemantle and a river called Torrens. Why the heck was it called the Vulture Street End? And Boxing Day? Were they referring to some famous bout?

India travelled to Australia six times in the previous century. They won three Tests. Bishan Bedi's India won two against a Packer-depleted Australia in 1977-78. Sunil Gavaskar's India won another Test in 1981. It took 23 years before the next triumph: Sourav Ganguly's team staging a grand comeback in Adelaide in 2003. Between 1981 and 2003, India embarked on three tours to Australia. They didn't win a single Test. Kapil Dev's side finished a three-Test series 0-0. Azharuddin's team was walloped 4-0. Tendulkar's side were whitewashed 3-0.

It is that same time-frame – between 1981 and 2003 ­– when every member of the current Test squad was born. Murali Vijay, the oldest of this group, is 34. Prithvi Shaw, the youngest, is 19. Some of these men are old enough to have watched India's Tests on the 1991-92 tour. All of them, barring Shaw, might have memories of 1999-00.

Of course, we in India were blessed to see other sides play in Australia through the 1990s. Curtly Ambrose reducing the Aussie line-up to a powder at the WACA. Fannie de Villiers bowling South Africa to a dramatic win. Brian Lara whiplashing cover-drives when airborne. Craters so wide on the Perth pitch that Geoff Marsh's vertical bat fit snug inside one. An archipelago of rough in Sydney and Adelaide.

Daddles the duck, taunting batsman on their way to the pavilion. Fielders masticating on chewing gum all day. Aussie Aussie Aussie oi oi oi. Warnandmcgraa, Boonandmarsh, Waughandwaugh, Taylorandslater. Dean Headley's inspired spell at the MCG. West Indies winning a Test in Adelaide by one run. Decades before the IPL and its aspiration to cricketainment, cricket in Australia was the most entertaining show on television.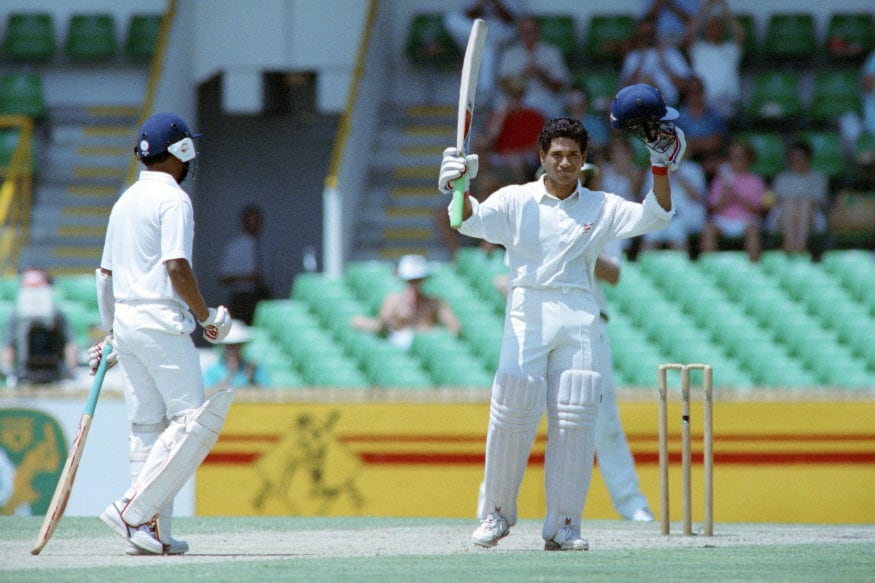 (Image credits: AFP)

Here was an enchanting land where greatness got a befitting broadcast. Seen through Channel Nine's cameras, Tendulkar was so much more incandescent. He stood on tip-toe, toyed with bowlers twice his age, pulled them at will and scared the seagulls. The on-air commentators cemented the legend. "Splendid ovation here, from a small crowd," said Benaud after Tendulkar's luminous Perth century in 1991. "Sort of innings that deserves a crowd of a hundred thousand." In 1999, after making a scintillating hundred at the MCG, Tendulkar walked across the green vastness with only seagulls for company. The image, shot by Jack Atley, was printed across newspapers and magazines. It would come to encapsulate Tendulkar's lone hands through the decade.

Australia was the country where sloppiness was ruthlessly exposed. Sanjay Manjrekar was run-out six times in one tour: which he admits was down to his lack of fitness. Poor fielders would chase the ball all the way to the fence… only to realise the batsmen have completed five runs. Those with shoddy batting techniques would find themselves in atrocious positions, nicking to the keeper and slips. Caught out, yes, but actually humiliated out.

Which brings us to the current series that bears little in common with the memories that burn bright. Australia are sporting their weakest batting line-up in decades. The zinc creams are no longer visible. The seagulls are gone. So are the eye-catching banners. The boundary ropes have shrunk grounds. No one leans on the fencing to take catches. No one dives into the gutters. Benaud and Griegy have left us. Lawry is retired. Channel Nine doesn't have the rights to cricket broadcasts anymore. Those living in India haven't received that feed in years, anyway. The Test match in Perth isn't at the WACA.

"It's all happening at the Optus" sounds ridiculous.

India are the No.1 Test side in the world – at least as far as the rankings go. They are armed with the most hostile pace-bowling attack in their history and are led by the best batsman in the world. They are the game's economic powerhouse. Unlike in the decades past, Indian players are no more content to travel to Australia to only put up a fight. They aspire to win each game, to put on a show, to dominate the opposition. Their fans demand it of them.

Everything is different. Yet some things remain the same. The same rousing anticipation before a series. The familiar jitters before each Test. An alarm to wake up to. Approaching the television – or laptop screen – with trepidation. Taking in the commentary at low volume. The sight of a lush green field awash in sparkling gold. A chance to be ten, eleven or twelve again. To be charmed by the sights and sounds that first lured you to the game.

First Published: December 14, 2018, 8:14 AM IST