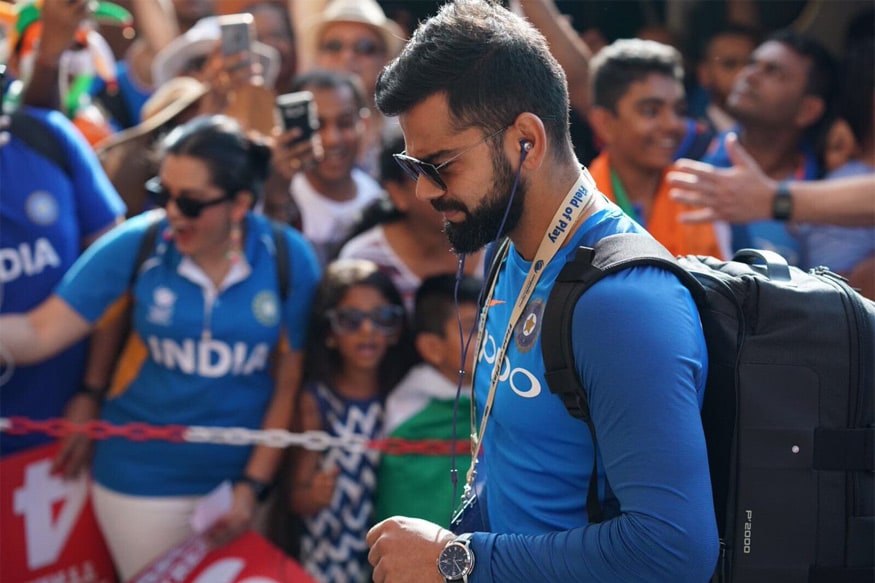 The legendary Indian captain Sunil Gavaskar has put Virat Kohli, the current Indian captain on the same pedastal as icons like Sachin Tendulkar, Rahul Dravid and VVS Laxman with respect to their calm exterior while combating Australian mind games.
Gavaskar feels former Australian bowler Jason Gillespie is right in advising Steve Smith's men against sledging Indian cricket captain Virat Kohli in the limited-overs series.
Gavaskar believes Kohli will get more determined if the Aussies try to get under his skin. Gavaskar also compared the stylish right-hander to iconic Indian batsmen Sachin Tendulkar, Rahul Dravid and VVS Laxman when it came to dealing with Australia's mind games. "Very smart, very smart piece of advice. I think the Australians know that there are some players you don't sledge and try to get under their skin, because nothing gets under their skin," he said, to a leading news channel.
"Sachin Tendulkar for example, Rahul Dravid, VVS Laxman, you could say all kinds of things to them and all it did was made them more derermined. I think same is the case with Virat Kohli and MS Dhoni. And I think if you are going to say things to them, it is going to be like water over a duck's back. And all that they will do i dig in a little bit more and try that much harder," Gavaskar further added.
Earlier, former Australian fast bowler Jason Gillispie had also warned the Aussies, "Kohli is an amazing player. Once the field spreads, he can bat safely. I don't think Australia need to get into a verbal battle or get into staring competitions with Kohli. The best way to put him under pressure is through disciplined bowling. I would like to see the Aussie quicks bowl bouncers throat-high to get him on the back foot, make him thinking about it. The follow-up ball remains the key. Make him come forward inviting the drive. If there is movement off the wicket or in the air, then the edge comes into play. Maybe they can bowl on the stumps with two catchers on the on-side. It's about getting him out of his comfort zone,"
Teams (from)
India: Rohit Sharma, Ajinkya Rahane, Virat Kohli (c), Manish Pandey, MS Dhoni (wk), Kedar Jadhav, Hardik Pandya, Bhuvneshwar Kumar, Kuldeep Yadav, Yuzvendra Chahal, Jasprit Bumrah.
Australia: David Warner, Hilton Cartwright, Steven Smith (c), Travis Head, Glenn Maxwell, Marcus Stoinis, Matthew Wade (wk), James Faulkner, Pat Cummins, Nathan Coulter-Nile, Adam Zampa.