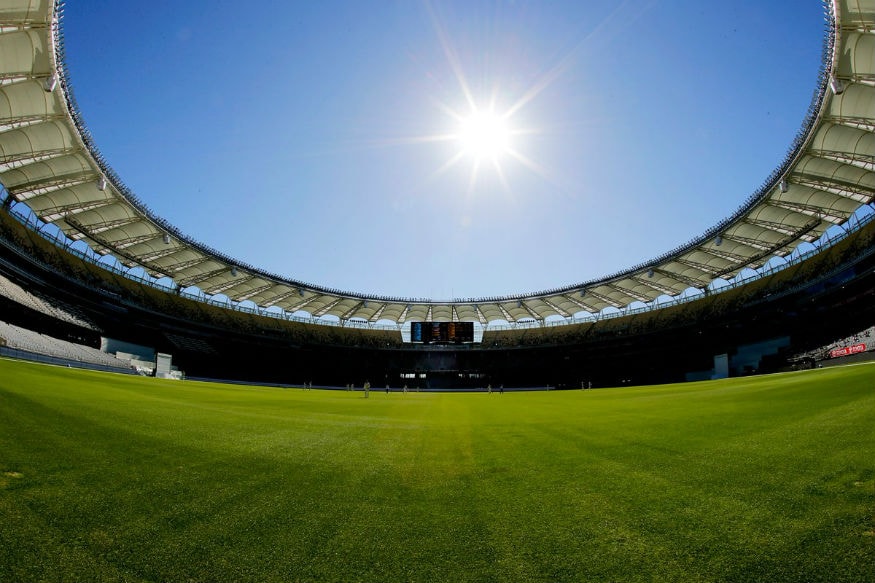 How many Test venues have there been in Australia? Most devotees will be able to rattle off the six regularly used in each state's capital city, the majority also recalling the handle of top-end winter Tests from earlier this century when grounds in Darwin and Cairns were added to the list. The site easily forgotten is the Brisbane Exhibition Ground where two fixtures were held nearly a century ago, including, as it happens, the debut of Don Bradman. On Friday, it becomes an even ten when the first ball is delivered at Perth's new 70,000-seat goliath.

That is ten in 141 years across 417 Tests compared with 27 host venues in India in 267 contests. On this ratio alone, it is a bit of a big deal joining the exclusive club. Built on the banks of the twisting and turning Swan River, it is ground that was always destined to be after a decade-long debate in West Australia about the need for a new multi-format stadium. It leaves for dead, as far as international cricket is concerned, the once-mighty WACA Ground where the Soviet-style light towers, as iconic as the once lethal pitch, remain as visible as ever from the shiny new replacement. But in the modern era, where fan engagement rules, leaving many patrons roasting on grass banks in the desert-capital contributed to the perception that it was time to move Test cricket elsewhere in a town forever on the make.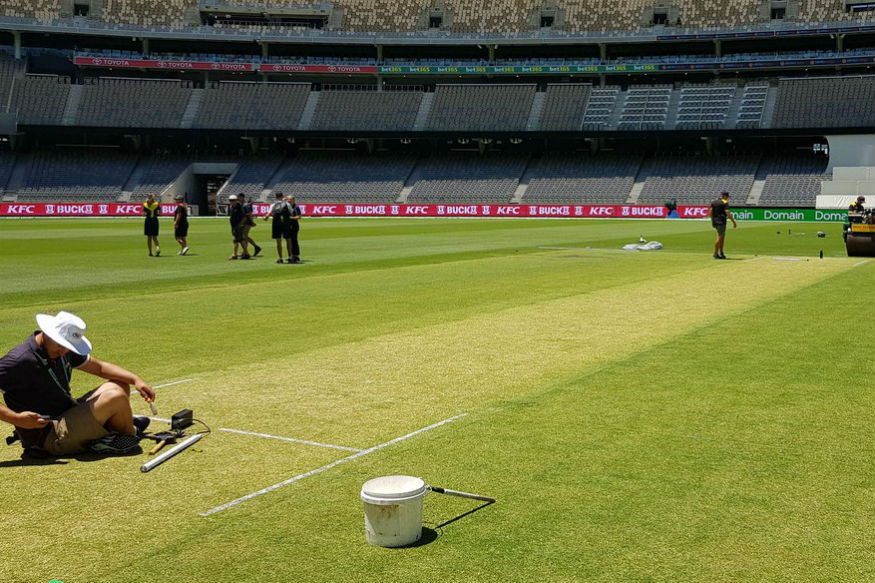 (Image: BCCI)

Returning to his original home of Perth to wear his baggy green for the second time, Marcus Harris lamented that he wouldn't be filing out on the ground where, on his first day in attendance, Glenn McGrath took the hat-trick in 2000 that included the wicket of Brian Lara. It may only be twelve months on from when England played the final Ashes Test there (marred by water getting under the covers on the final day) but nostalgia is already setting in.

Mindful that this, and determined not to allow a perception to set in that Perth (or Optus) Stadium is yet another soulless money-maker with a slow drop-in wicket stifling excitement, years of effort has been put into curating a WACA-esque pitch. Following the Sheffield Shield game played here last month between Western Australia and New South Wales, the message from the dressing rooms was just that with the home team's coach, Adam Voges, forecasting that a Test won't reach five days on the zippy new strip – in a good way.

Briefed on this point, Justin Langer emphasised after the Adelaide Test that his trio of big quicks would be nursed into this fixture, which meant Pat Cummins and Josh Hazlewood elected not to bowl at training on Wednesday – unusual two days from a game. For India's part, Virat Kohli and his wife gave up their business class seats on the flight to Perth two give their own fast bowlers, so wonderful in the series opener, maximum comfort.

The man who has overseen the Perth Stadium project for the last two years as Chief Executive, integral also to its process years before that that as a member of Cricket Australia's Executive Management Team, is Mike McKenna.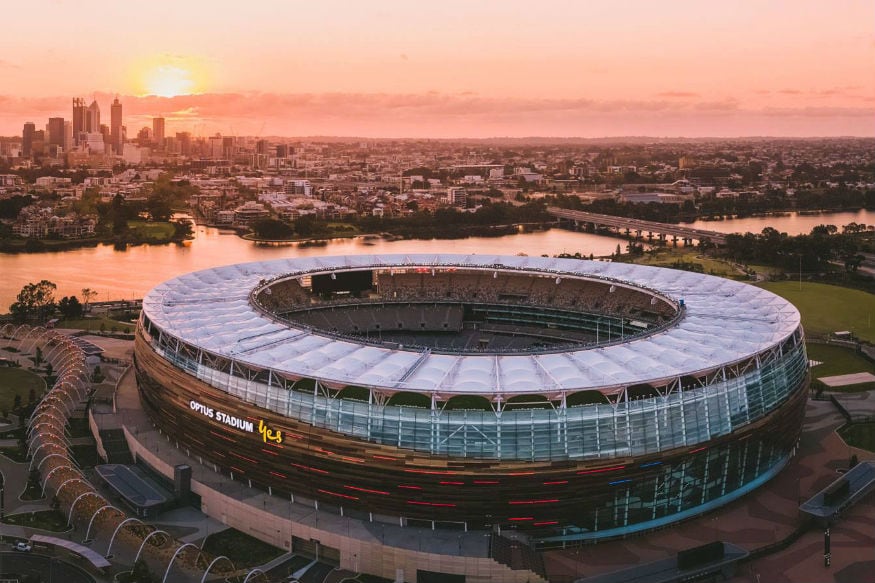 (Image: Optus Stadium/Twitter)

"What we have seen to date is that this is going to play like a typical West Australian wicket and very much like the WACA," he told CricketNext. "This was by choice, not chance with the pitch nurtured by the existing curation staff at the WACA with a process of exhaustive testing that began over three years ago. This included having professionals play the equivalent of a full Test Match of deliveries on each of the five drop-in pitches, all monitored by Hawkeye.

"It shows all the signs of being fast, bouncy and having a lot of carry; all the things you would expect," McKenna added. "The pressure is on all of us and the curators particularly but the design intent for it was to play like a WACA wicket. The clay that it is made from, it's sourced the same as it is for the WACA wicket."

A touch less clear, according to McKenna, is what will happen later in the Test – if it goes that far.

"What we don't know is how it will play on days four and five," he acknowledged. "It is obviously a new wicket in a new situation. Will it crack long-ways? Will it have the big WACA cracks that are more in people's minds? All of those things have been part of WA cricket and who knows but certainly for fast bowling I expect this to be a wicket that gives those guys plenty to operate with."


(Image: Optus Stadium)

The expectation is that close to 30,000 people will be in attendance on the opening day of the Test. While that exceeds the 23,000 capacity of the ground across the river, Perth Stadium will be short of half full. According to McKenna, this is all part of the process, which extends to socialising how easy to the ground is to access via public transport or via a new footbridge to the city.

"It is the start of a new tradition," he said. "There is an education process with the public to tell them that they can now come to a Test Match and that there is room for them now with facilities. This is about building up an audience. We'll get a crowd bigger than the WACA overall and for the first few days. And if the Australian team plays good cricket there is no reason why people won't come here in big numbers."

If the hosts do salute this week, it will break the mini-hoodoo that has dogged the stadium so far for cricket, with the home team – be it the national side in two ODIs or the Perth Scorchers in the Big Bash – coming off second best each time. However, in Australian Rules Football, the West Coast Eagles, who relocated to the ground in 2018, immediately won the premiership with their finals at the ground were the loudest McKenna has heard it yet.

"The stadium is acoustically designed to capture the sound," he noted. "So if the Australian team takes a few wickets early you will hear that sound even if the ground is only half full. It is designed to capture sound and bounce it back to the field. This for the fans adds to the experience of being at something really special."

One way or another, history awaits.


First Published: December 13, 2018, 9:51 AM IST