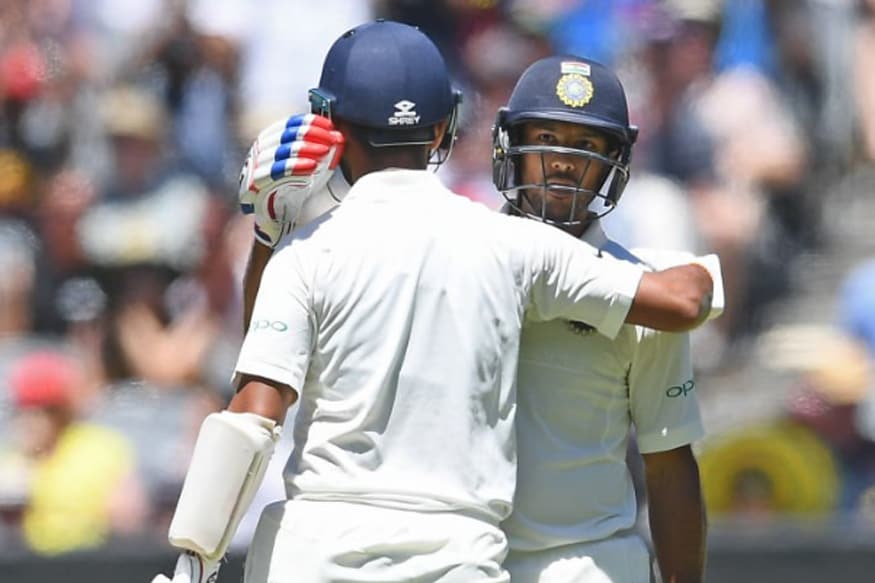 When one of your best friends has his lifelong dream come true, your cup of joy should be running over. But what if that happens at your own cost? KL Rahul, who is best buddies with Mayank Agarwal — the two opened together for India Under-19 in the World Cup in 2010 — could only watch from the dressing-room at the Melbourne Cricket Ground as Agarwal feasted on Australia's bowlers on a carnival Boxing Day.
It was here in Melbourne that Rahul made his Test debut, four years ago, and it is here that Agarwal confirmed to himself and the world that all the runs he made in domestic cricket were not in vain, that he belonged at the world stage. As Rahul's star dimmed, at least temporarily, for he is still very much in the mix in other formats, a new star was born for India.
The atmosphere leading up to the delivery of the first ball was pitch perfect. Thousands streamed into the MCG, the drums of the Swamy Army being comfortably matched by Melbourne locals who planned their holiday season around this match. At 1-1, the two teams were evenly matched, Australia having come back to show the Indian team that even though they might not have the aura of teams past, they have the wherewithal to win at home. And win comfortably at that.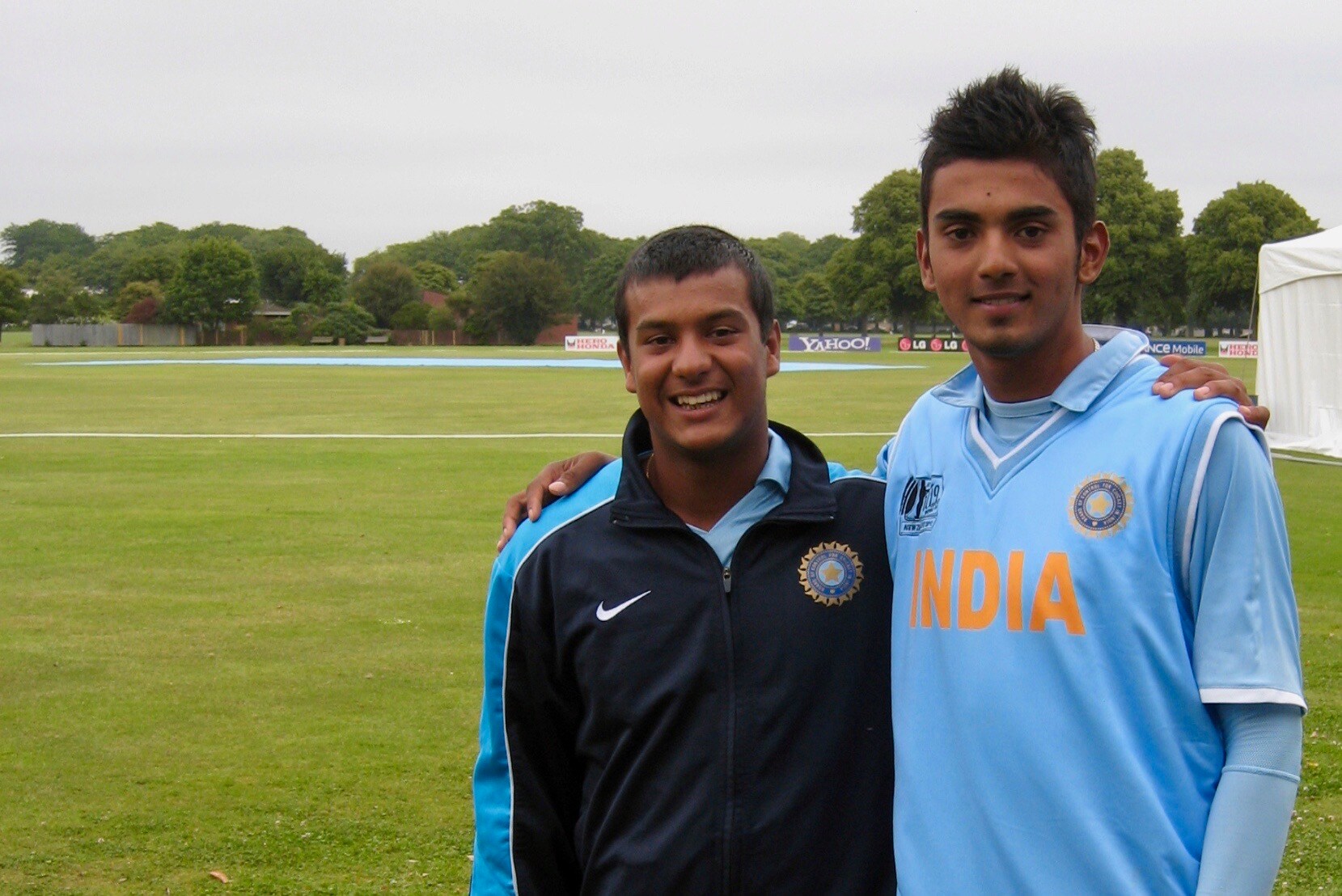 Mitchell Starc, Josh Hazlewood and Pat Cummins were well rested and raring to go and Nathan Lyon had led the bowling attack with composure and control. If there was a test of nerves, a challenge of someone's composure, Agarwal had it all tidily stacked up when he stood at the non-striker's end watching Hanuma Vihari take first strike after Virat Kohli had won a very important toss.
There was no way Agarwal would not have been nervous, given just how long he has had to wait to pull on an India cap. And, to say the stars had aligned would not be over the top. To start with, Prithvi Shaw, an odds-on favourite to open in this series, was injured even before the first ball was bowled and his recovery was so slow that he had to return home. Despite unexpectedly having four innings to come good — albeit on trying surfaces in Adelaide and Perth — both M Vijay and KL Rahul failed. And, even with Parthiv Patel, the reserve opener being available, India set for Agarwal.
Seeing my Best Friend getting his cap and debuting for the Country makes me so Happy and Proud today.

Upwards and Onwards my brother, you're just getting started Monkus. @mayankcricket

#295 pic.twitter.com/r9n61VRewB

— K L Rahul (@klrahul11) December 26, 2018
From the moment he felt bat on ball, Agarwal appeared set to make it count. Moving forward decisively, wearing the blows on his body without flinching, punching beautifully off the back foot, Agarwal showed that while he had matured as a cricketer, he had not lost that impish hunger to play shots and score runs.
Especially impressive was the manner in which Agarwal tackled Lyon. All series Lyon has been Australia's go-to bowler, not only when wickets were the order of the day, but when the runs were coming a little too loosely for Tim Paine's liking. Lyon was successful in keeping batsmen pinned to the crease and quiet, allowing the quick bowlers to hustle from the other end.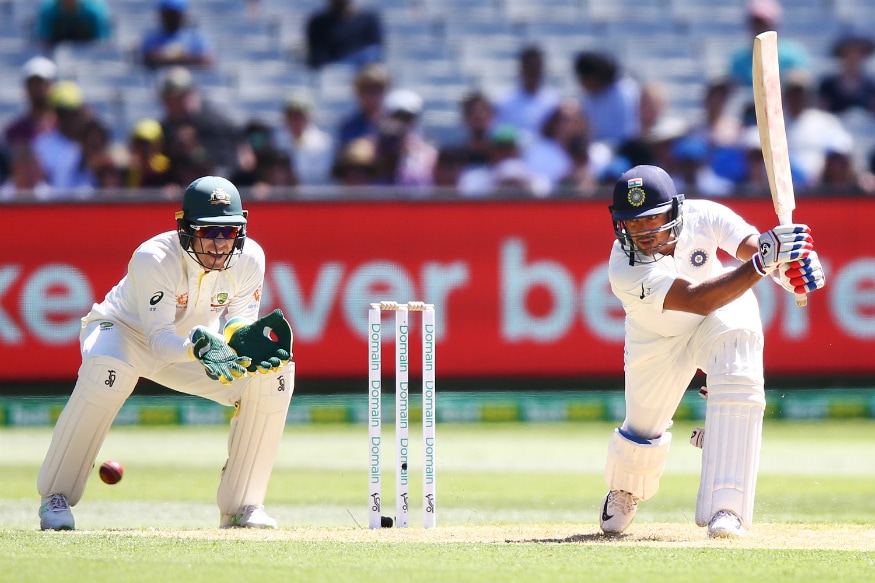 While Cheteshwar Pujara used his feet to kick the ball away, even he found it hard to commit to the stroke when coming down the pitch to Lyon. But Agarwal was different, driving past the bowlers with control and choosing when to take the aerial route, hitting one clean six to the longest boundary in a large ground.
When Agarwal brought up his half-century, India finally had an opener who did two vital jobs — seeing off the new ball and putting the pressure back on the opposition bowlers. To illustrate just how much Agarwal's innings was worth, here's a statistic: even though the opening stand lasted only 18.5 overs, it was India's best in terms of balls faced outside the subcontinent since 2010.
Agarwal was well on his way to a maiden Test century when the impressive Pat Cummins bent his back, finding that bit of extra bounce from a largely lifeless track to kiss the glove of the batsman on the way to the keeper. Strangled down leg side, Agarwal had 76 to his name. On a day when his dream of playing for India came true, it will not be the 24 missing runs that Agarwal thinks about. The centuries will come, if he continues to bat in this vein and give the team the starts they so badly need.
If Virat Kohli's dream of winning a series in Australia is to be realised, a good start and a reliable opening partnership was the first building block in the process. With his innings, Agarwal has shown that he is one of the pieces that the jigsaw puzzle was missing all season.