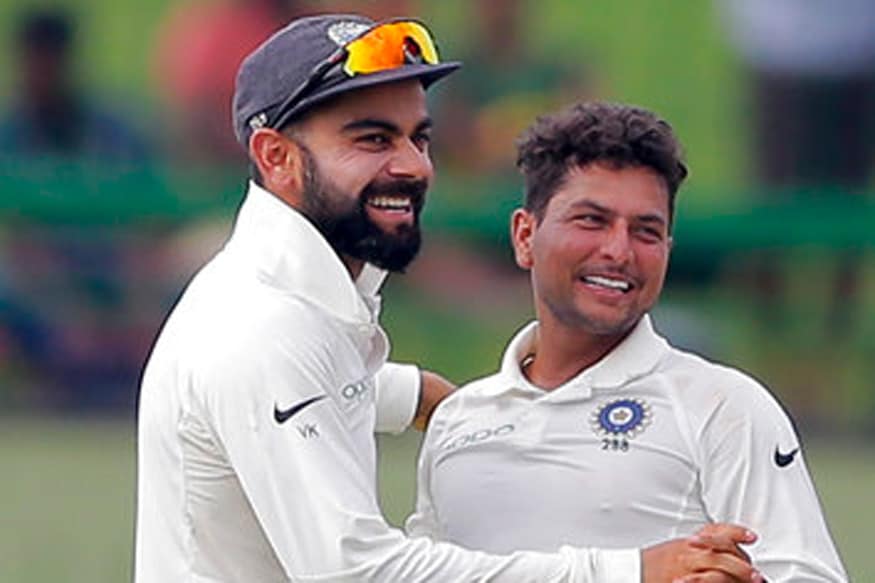 India lost the Perth Test on Day One. Some would say they lost it even before the start of play, by blundering twice in picking their XI. The first of those blunders was to respond to R Ashwin's injury by selecting an all-pace attack. The second was in picking Umesh Yadav - he of the SG ball swinging skills - ahead of Bhuvneshwar Kumar.
Soon enough, India handed the ascendancy to Australia in a wicketless first session, with their three main quicks tiring fast in blazing hot conditions, and with Umesh providing no control or inspiration from his end. And when their chance came to bat, India had to deal with four No. XIs; six if you chose to be uncharitable to their hapless opening batsmen.
The side that wins the third Test will most likely win the series. Indian teams tend to fall apart by the end of away tours. Melbourne is their last chance to fight back, and the XI that they have picked a day in advance goes some way towards rectifying the Perth errors, at least on paper. For starters, three of the non-performing assets from Perth - M Vijay, KL Rahul and Umesh Yadav - have been benched. Secondly, India have ditched the all-seam attack gambit and picked Ravindra Jadeja, in a series where finger spin from both sides has had a decisive impact; Nathan Lyon, Ashwin and even Hanuma Vihari on Day 1 have picked wickets!
But regardless of the trends seen in this series, India should always be backing spin against Australia. Here's why: Australia are an average batting line-up against pace, but in the absence of David Warner and Steve Smith, they are woeful against spin.
Consider these stats: Usman Khawaja averages 43 over 37 Test matches. His average against spin is 40, but it drops to a morose 7 runs per dismissal against left-arm tweakers.
Peter Handscomb, dropped for Melbourne, averages 39 overall, but only 19 against spin, and even lesser against left-armers. Tim Paine makes 37 runs between dismissals, but against spin, that average drops to 25. The only top-order batsman in the Australian line-up who has a handsome record against spin is Shaun Marsh, an aberration that India will hope to address through their quicks.
In this context, it is vexing that India decided to play the Perth Test without a spinner. Going into a Test match against Australia without a spinner is strategic hara-kiri.
Jadeja's inclusion gives India a new dimension to attack Australia's meek, crease-bound batsmen. His match-fitness remains a cypher and the Indian management will hope that his shoulder will last through the rigours of the Test.
The pre-match build-up has focused a lot on Mayank Agarwal and Hanuma Vihari at the top of the order - an experiment as bold as they come. A debutant at the top, alongside a newbie pitch-forked from No. 6. This team isn't averse to making such big moves. So, it is a bit disappointing that India haven't considered the prospect of throwing Kuldeep Yadav into the mix.
It would seem that, following his Lord's misadventure (which was another selection blunder, on a green track in wet conditions), Kuldeep isn't seen as an option anymore except on rank turners.
Spinners of all vintage have had the hex over Australia in recent times, but wrist-spinners have had a particularly good time of it. And there's a pattern to the way they get their wickets too. Australia's current crop of batsmen don't pick spin variations off the hand, and look to defend off the pitch.
They go onto the back foot more often than they should, which leaves them vulnerable to LBWs and close-in catches, especially when the ball fizzes quickly off the track. This weakness was exploited by Yasir Shah, bowling googlies, leg-breaks, Greek and Latin at them in UAE earlier this year.
Before that, there was Lakshan Sandakan, torturing them in Sri Lanka. There was also the Dharamsala Test last year when they were befuddled by… Kuldeep himself, on debut. Back then, too, the series was level 1-1. Kuldeep came in as a third spinner to support Ashwin and Jadeja, but broke open the Test on Day 1, picking four wickets to set up India's series win.
He kept pitching them up, turned a few in, a few out, and left Australia in a lot of strife. The impact of an unreadable spinner on a batting line-up is dramatic; it forces bigger scoring risks at the other end, and ends up creating wicket opportunities for the other bowlers too. Especially if the bowler at the other end is someone like Jadeja, who anyway constricts scoring to an absolute drip.
It's possible that the pitch at the MCG doesn't warrant two spinners in the attack. We wouldn't know until we see how the drop-in pitch behaves. Perhaps India have made the right call by not making too many changes to the bowling, given that they have been forced to make big ones to the batting. Perhaps all their experiments will backfire in the face of a continued Australian resurgence. Only time will tell.
But the series is on the knife edge, and India have been pushed into the corner. It's good to see that they have spun the wheel, with the left arm of Ravindra Jadeja.
(Nitin Sundar is a full-time cricket tragic who yearns for the return of the wonderful ODI jerseys of the 90s. He is stuck in a Bangalore traffic jam and tweets @knittins)