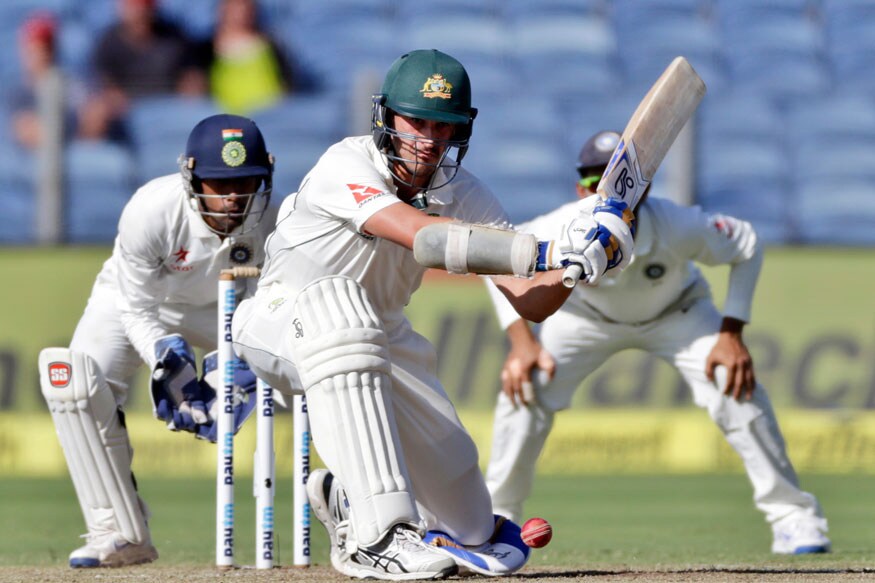 New Delhi: Everyone knew that Team India's 19-match unbeaten streak would end at some point, so why this brouhaha about a first Test loss in over a year and half? Well, as purists would say, 'it doesn't matter that you lost, what matters is the manner in which you lost.' Yes, it is the manner in which Virat Kohli's team capitulated, is what might be worrying even the team itself.

There is no harm in getting outplayed once in a while even in your own backyard. Haven't the Aussies lost back to back Test series at home to South Africa? even the great Australian side under Ricky Ponting had their record winning streak snapped at Perth by a touring Indian team.

But what the Indian team management will be worried about most is that they were outplayed by Steven Smith's team in all three departments and how. We all know that Test matches are won and lost in sessions and India's performance in the two most crucial sessions of the match - last session on Day 1 and Day 2 - was pedestrian to say the least, both in terms of skill as well as tactics. And while the batsmen are copping most of the flak for their spineless display in both the essays, it was the bowlers and the close-in fielders who looked out of depth in these two crucial sessions.

DAY 1 - LAST SESSION

Australia went to Tea on Day 1 at 152/4 in their first innings, with Matt Renshaw and Mitchell Marsh the not out batsmen. The Indian bowlers had staged a late comeback in the post lunch session and removed the dangerous Steven Smith and Shaun Marsh. But bowling the Aussies out needed a disciplined effort. The duo of Ashwin and Jadeja did their bit by dismissing the established batsmen and Umesh Yadav's pace was too much for the tailenders as the Aussies crumbled to 205/9.

But then started a rearguard from Mitchell Starc, whose big hitting prowess is well known to the Indians, he slammed 99 on Australia's last trip to India. So the plan was simple, keep Starc away from strike. But the Indians failed to do that. The last pair batted out 12 overs in which Starc amassed as many as 49 runs, which turned out to be crucial after India's first innings.

Going back to the main point, Starc played 41 deliveries out of the 72 that India bowled to the last pair, clearly hogging most of the strike and using the long handle to perfect use. It is another issue that the Indian bowlers failed to get last man Hazlewood out even after bowling 31 deliveries to him.


Another baffling stat is that Hazlewood was allowed to take a single on the first two deliveries of an over twice, while Starc took singles of the last three deliveries of an over on five occasions and ran a triple once. The point that we are trying to make is that the Indian team didn't put enough pressure to ensure Hazlewood is on strike for long enough so that he could be consistently tested by the India bowlers.


DAY 2 - LAST SESSION

This was purely about India's poor close-in fielding, which allowed Australia to extend their lead and most importantly for Steven Smith to score yet another century against India. Australia were 46/2 in their second innings going in to tea, leading India by 201 runs. Smith had already been dropped once by Murali Vijay when he was on 23 and India needed to be smarter.


The Australian captain was dropped twice more in the final session, once when on 29 and once when on 37. On both occasions, the guilty party was Abhinav Mukund, a substitute fielder. While many don't believe in the theory, but getting the opposition leader out can set the cat among the pigeons at times and specially on a minefield like the one that was dolled out in Pune, dismissing Smith cheaply would have given India a huge boost.


The drops meant Smith was unbeaten at end of second day's play on 59 and Australia's lead was 298. While Kohli and his team are an optimistic lot, I think somewhere at the back of their mind even they knew that the visitors had sealed the issue.

So the blue print for Bengaluru is simple, take your chances when they come your way and yes, get rid of the old habit of letting the opposition tail wag.

First Published: February 27, 2017, 3:11 PM IST