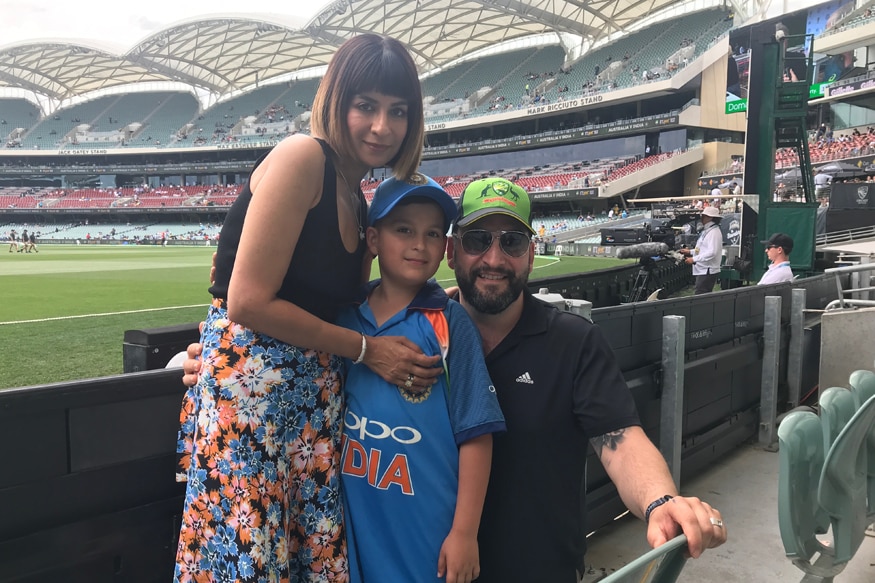 Adelaide: His name is Sage, his father is half Tunisian, quarter Polish and quarter Ukranian, so it was a touch unusual that the seven-year-old sitting on a front-row seat at the Adelaide Oval was wearing an India jersey with Virat Kohli's name across the back. That is, till you learn about his mother, although born in Australia and a citizen of the country, still considers herself a native of Ghaziabad and Delhi.
Aarti Goel loves living in Australia, but misses no chance to return home. "Look, if you ask me at any time, I would say I'm Indian because I just feel more in touch with my Indian roots than some others who have moved here," says Aarti, although if you heard her voice on the phone the accent would not identify her as Indian.
"Adelaide is a great city and I am more than happy here, but if you moved here, don't you think you'd miss the crowd and the hustle and bustle just a bit?"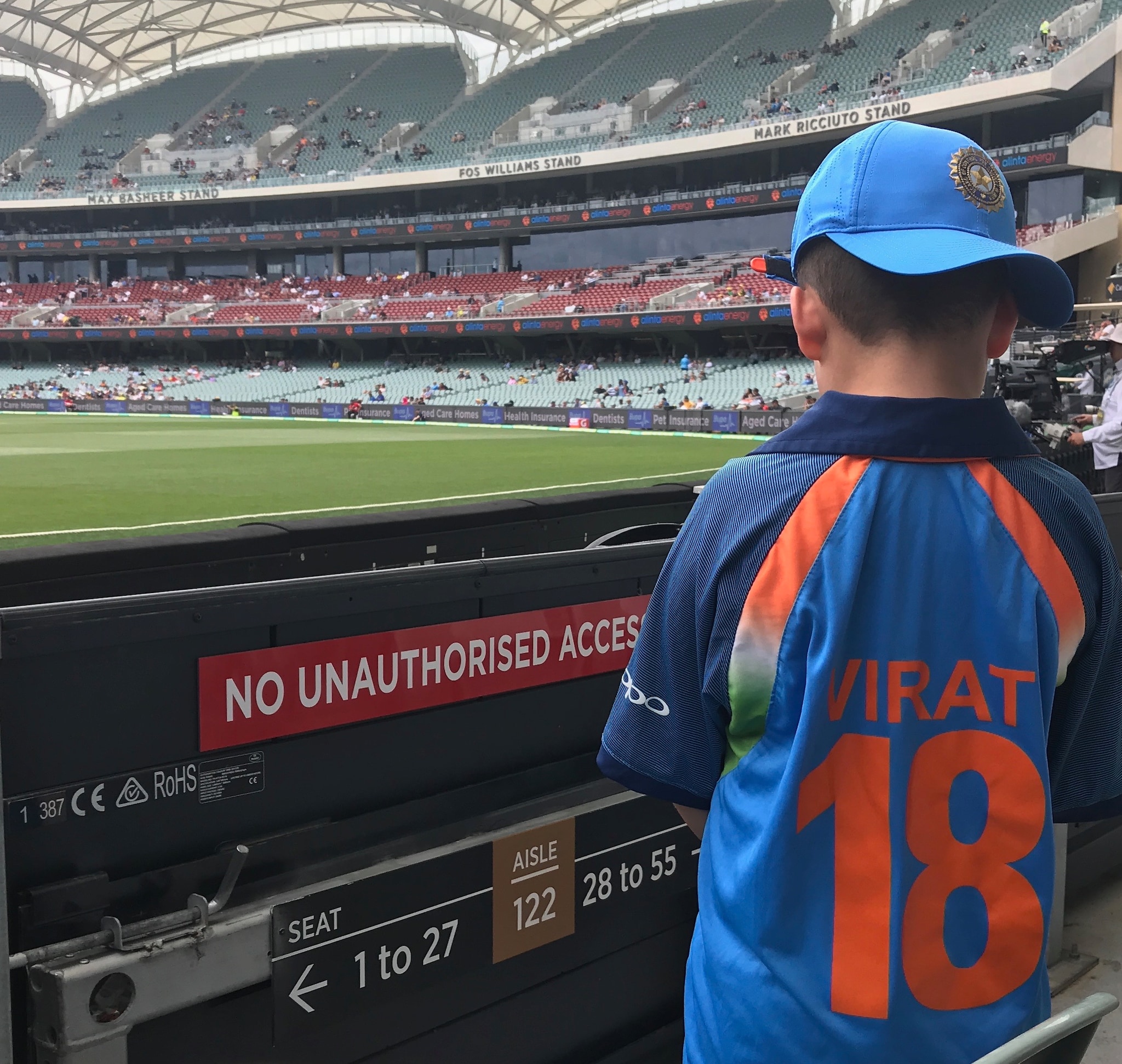 Sage, who is playing recreational cricket at the moment but will get into the club system the following year, when he is old enough, loves to bowl. "No, I don't think I could get Virat out, but I would love to try. And I'd love to meet him," says Sage with a shy smile.
"I don't think I would even know what to say to him if I got the chance to meet him."
Aarti works in the private sector as a psychiatrist while Karim, who incidentally has also adopted the Goel surname, works in Clinical Governance in the public health department.
Sage took to watching cricket early on and would travel with his parents to watch the action. "We both love cricket and that's how our son developed a liking for the game," says Karim, who is an out-and-out Australia supporter. "Sage must have been three or four and we would watch cricket together. Virat caught his attention because he loved the energy that he brought to batting and just the way he hit the ball."
Sage was a touch too late to watch his favourite cricketer bat, getting to the Adelaide Oval only the fourth day of the first Test, but he wasn't too disappointed.
"Sage remembers the two centuries Virat scored in the Test here four years ago in the Test here, even though he was little then,": says Karim. "Virat batted beautifully, especially in the second innings, and he has liked him ever since, and it's been his dream to meet him."
Perhaps his dream will come true, either in the course of this Test or when India return to Adelaide for the second One-Day International in January. You can be sure the little man will be pestering his parents to bring him back to the ground then.