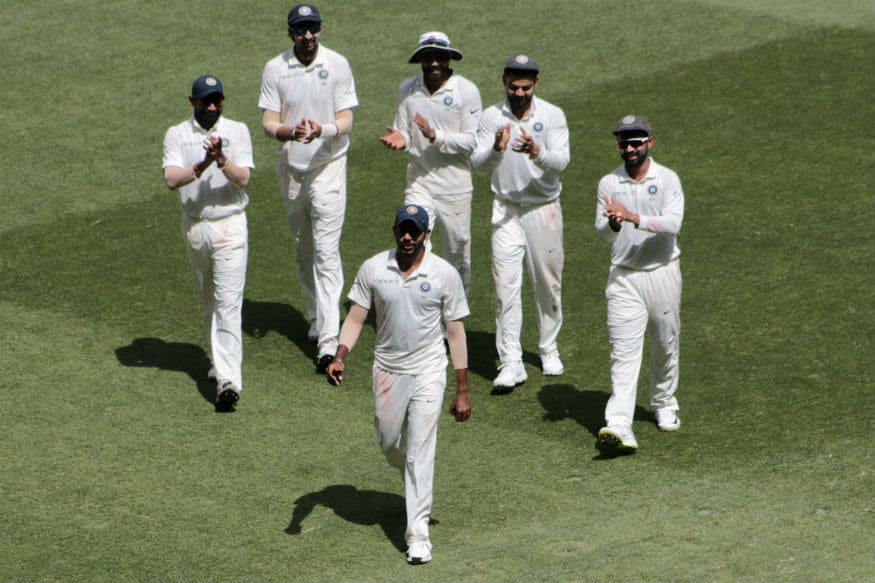 Jasprit Bumrah awoke a Melbourne pitch that was widely believed to have been in a slumber that would have done Snow White proud. A high-quality spell of fast bowling brought Australia to their knees, as wickets fell in heaps and records tumbled, moving the third Test forward at pace and taking India a few steps closer towards getting both hands on the Border-Gavaskar Trophy.

While earlier in the series Bumrah had been magnificent without having the results to show for it, there was always a sense that his time would come sooner rather than later.

On the day, he was irresistible and the beauty of his spell was that he not only showcased all that is best about him, he did so with a smile on his face. Not once in the course of picking up 6 for 33 did he have a cross word for the batsmen, a cathartic celebration fuelled by wanton cussing or a petty gesture towards the dressing-room or a similar taunt.

Here was a man who loved to bowl and was enjoying the fact that his bowling was playing a major role in his team's advancement.

The first to suffer was Marcus Harris, who had previously been struck on the head by Bumrah. With the bounce being variable, Harris decided that ducking was not an option and took on the short ball. Except, Bumrah's short deliveries come in different shapes and sizes and the quickest one that lifts from a length was the one Harris chose to attack. Cramped for room, the hook shot was defeated and Ishant Sharma took a simple catch in the deep.

Shaun Marsh was the second to get the treatment. A nervous starter at the best of times, Marsh was well worked over and left hanging on the back foot. Bumrah, who had been unleashing his thunderbolts upwards of 140 kmh, then looped through the perfect slower ball, at yorker length, nailing Marsh in front of the stumps.


(BCCI)

Travis Head, who had watched his team being reduced to 89 for 4, needed to dig deep and stem the rot. If there was a batsman likely to have learnt from Cheteshwar Pujara's tactical go slow in the first innings, it was Head, but instead he chose to go the other way, trying to force the pace. Pujara, who faced more than 300 balls, made it clear that scoring quickly was fraught with danger, and Head provided a perfect example, driving hard at a Bumrah delivery that was funnelled into the channel destined for off stump.

Bouncer? Check. Slower ball? Check? Stock inducker? Check.

This was like a highlights reel of the best of Bumrah, all rolled into one spell. With the top order being incapable of resisting the lower order had even less chance and Bumrah ended with figures of 15.5-4-33-6, Australia being knocked out for only 151. With a lead of 292 and only 66 overs bowled, India could have enforced the follow-on, but chose instead to bat once more, in an attempt to inflict further pain on the Australian fast bowlers and impart wear and tear onto a pitch that is gaining the dubious distinction of going from being heavily criticised to being celebrated for producing live-wire cricket.

Where Australia's batsmen had failed to learn from the example set for them by their superior Indian counterparts, Pat Cummins took a leaf out of Bumrah's playbook. Cummins, who was far superior to his team-mates in the first dig, breathed fire in the second.

After a 28-run opening stand, Cummins sent down a spell of 6-2-10-4 in which he blasted out India's top order through sheer force of will. Hanuma Vihari was caught out by the short one, fending awkwardly, Cheteshwar Pujara flicked to leg gully for a duck and Virat Kohli could not keep a clip to square leg down and went without scoring.

The Australians in the crowd found their voices once more, roaring each time a wicket fell, ooh-ing and aah-ing at every half chance, egging Cummins on when he was on a hat-trick. That was all very well, but as the sun burned the tans of the players out in the middle, India ended ahead by 346 runs and it mattered little that they had lost five second-innings wickets.

Bumrah with his awkward action, unusual angles and unorthodox approach, had ensured that India had the best possible chance of winning this Test. What more can a captain ask of his lead bowler?

First Published: December 28, 2018, 12:59 PM IST