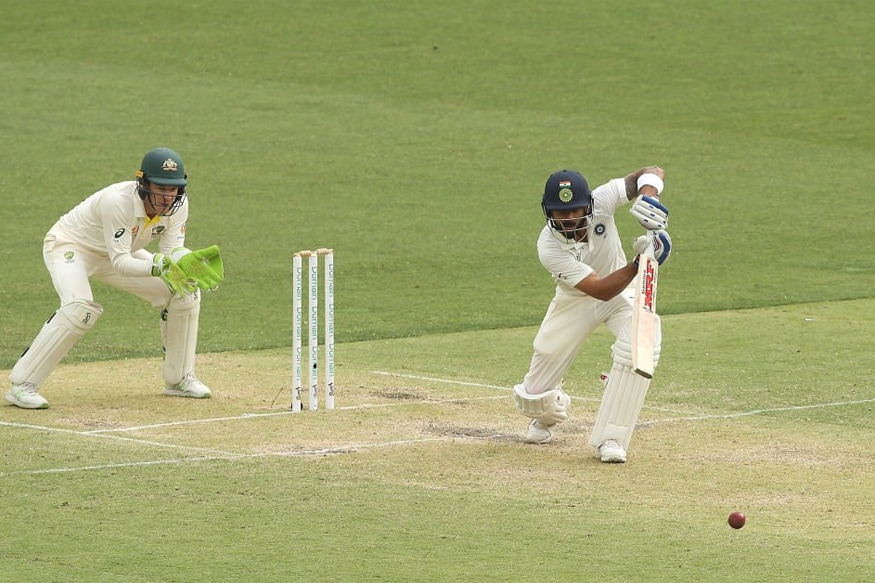 The debate over who the best batsman in the world is has been temporarily suspended. With apologies to Joe Root, Kane Williamson and Steve Smith, there is a pre-eminent specimen about, an alpha male who will lead no matter what and the rest are just going to have to live with this reality. If cricket was an individual sport, Virat Kohli would dominate the sport as Roger Federer has tennis, if batting was an Olympic discipline, Kohli would have more individual gold medals than Michael Phelps.

On a windy day in Perth where nothing seemed to be going right for India, when Australia had put 326 on the board on what was touted to be a pitch that was as tough as they come for batting, Murali Vijay and KL Rahul could not oppose what seemed to be a pre-ordained event.

Vijay, enduring his time at the crease rather than enjoying it at the moment, barely got a chance to get his eye in, was certainly given no sighters before a screamer from Mitchell Starc tailed in late, forced open the gap between bat and pad and crashed into the stumps.

Rahul, who has been batting for his place in the team for longer than he would care to imagine, got a delivery from Josh Hazlewood that most batsmen would not have laid bat on. Angled in to the pads, full and furious, Rahul got into perfect position to play a safe flick to on but just as he did so the ball peeled away towards off, swinging late, beating the straightening bat and pegging back the off stump.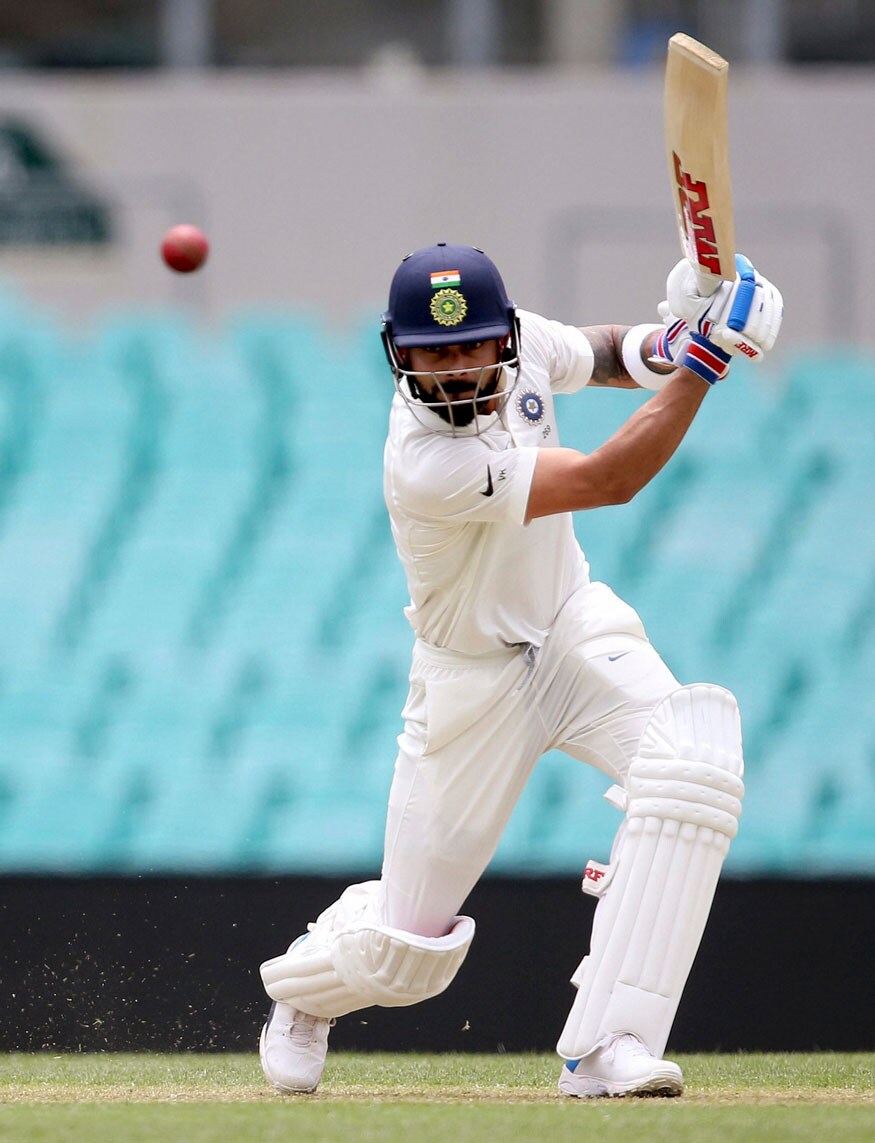 Hazlewood fired the missile that got Rahul, but it was clear that the plan to spear him with the yorker was thought up by Aaron Finch, as the captain's first reaction to the wicket was not to rush to his bowler, but to embrace Finch who had "I told you so" plastered all over his face.

India were eight for two and the nightmare that had been predicted was unfolding on schedule. When it was Kohli's turn to bat he did not walk out out to the middle as much as burst through the gates like a prize bull running the streets of Pamplona.

Kohli has demanded intent from his batsmen and here was a demonstration in the flesh. Hazlewood, bowling with his tail up, sought to test Kohli early, but when he was a fraction too full Kohli played a delectable checked on-dive, the ball punching off his bat like a bullet past the fielder at mid-on. With that shot, Kohli had served notice.

In the 10th over of the innings, though, Hazlewood felt the full force of Kohli's batting fury: The first ball was sent wide of mid-on with a whip of the wrists, the second left mid-off gasping at the beauty of the straight drive and the fourth gave midwicket a chance to stretch his legs as the lash came out once more.




On a day when crease occupation was hazardous and no batsmen was able to score when the bowlers got their plans right to well-set fields, here was Kohli racing away. It was not as though this was an occasion to hit through the line or one in which to throw caution desperately to the wind and have a go at everything on offer.

As Nathan Lyon set about sealing one end up, offering nothing in terms of scoring opportunities, Hazlewood and Pat Cummins steamed in with murder on their minds. Both bowlers had the skills, the will and the pace to capitalise on the start they had got, and when Cheteshwar Pujara was strangled down the leg side, the slide was well and truly on.

But Kohli would not budge. He will be the first to admit that there were times in his innings when he was not at his best when being worked over by Hazlewood and Cummins, but with the luck of the brave and a wry smile he refused to give in. He was out there to get his team out of the mess they were in, and it would be fair to say that any other batsman would have been dismissed multiple times in that period.

Ajinkya Rahane began with the desperation of a man who knew that the one specialist batsman left in the dressing-room had one Test under the belt, the wicketkeeper was a dasher rather than a banker and the tail that followed was long and unlikely to wag in these unfriendly conditions.

Kohli was reassurance at the other end, and when Rahane got his act together, he too rode on the confidence the captain oozed. Rahane drove down the ground with the straightest of bats, was more than willing to pounce when the ball was short and cut with sheer class, keeping the ball down and hitting with power and panache.

Kohli was 18 short of the kind of century that will go into folklore, not unlike the 114 that one Sachin Tendulkar made in this very city back in 1992 to announce himself as a batsman who would not be denied. Rahane had 51 to his name, but most importantly the two were unbeaten when the second day ended.

While India are still some way behind in the game, trailing by 154, but another session or two of this treatment will have the home team on the run.

First Published: December 15, 2018, 5:08 PM IST