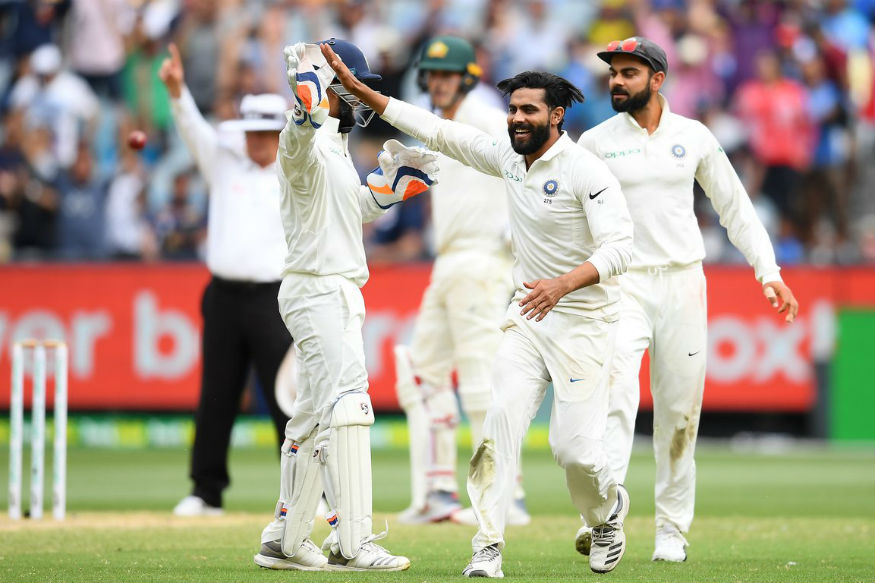 Patience is a virtue in life, but in looking to win Test matches, it is a necessity. And only one team had enough of it to push their case on a pitch in Melbourne that continues to defy prediction. Hanging on by the skin of their teeth, Australia took the match into a final day, but you had to admire the manner in which India's bowlers operated after putting enough on the board to set Australia a notional target of 399.
The first person to display haste was Aaron Finch, and expectedly he paid the price, dismissing himself in Jasprit Bumrah's first over. As though looking to make the most of a Powerplay, Finch swished outside the off stump, presenting Virat Kohli with a simple enough catch in the slip cordon. Over the years, Finch has been a tremendous player at different levels and in different formats, but in this series he has not stuck around quite long enough to form a judgment on whether he has what it takes to make it as a Test opener.
Travis Head was the second Australian batsman to choose the speedy route over the slow grind, and the fact that he did so after facing 91 balls made his case all the more curious. Feet stuck firmly to the crease, Head through his hands at a ball from Ishant Sharma that would have missed two more sets of stumps and could only play on. Head muttered to himself as he walked off, and surely he must have been cursing himself for not waiting for the right ball to hit, instead attempting to manufacture a scoring shot.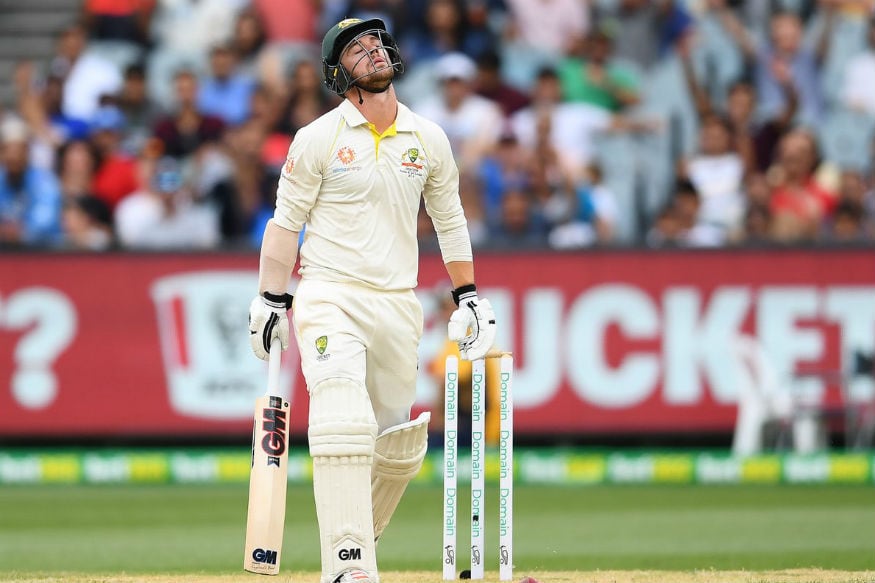 (ICC)
Mitchell Marsh was unfairly booed on the first day of this Test, when all he had done was replace Peter Handscomb, the Victorian and MCG local. While his team-mates rallied in support at the time, and Marsh showed that his selection was a wise one given how much bowling had to be done, they might have been left scratching their heads on the fourth day. Having slog-swept Ravindra Jadeja over mid-wicket, a shot fraught with risk, Marsh then tried to blast the left-arm spinner over short cover, allowing Kohli to take a smart catch. Did Marsh not trust his defence enough? Was he trying to hit his way out of trouble? Only he will know, but whatever he was attempting, it did not work.
With Australia at 135 for 6, there was no real reason why India would have believed the game would go into the fifth day. Under overcast skies, with rain predicted, there was always the threat of disruptions and stop-start cricket, but thankfully this did not happen. At no stage did India try to force the pace just because the weather was closing, instead they stuck to their bowling plans.
Ishant Sharma kept the seam upright and the ball full, if a touch wide, Bumrah sent down his typical mixture of all sorts, but never once looked like he was going to bowl a loose spell, Mohammed Shami attacked the stumps, allowing the natural variations in bounce to be his biggest ally and Jadeja was his usual relentless self, finishing each of his overs in the time it takes to change a lightbulb.
(ICC)
At no stage did Kohli allow anxiety to creep into the manner in which India approached things, even when Pat Cummins and Nathan Lyon set their stalls out for a late recovery. Cummins, who has been Australia's stand-out fast bowler of the series, and Lyon, who was instrumental in their win in Perth, have shown more application than most of their more illustrious top-order batsmen. Cummins showed what was possible when you presented the full face of the bat in defence, left balls alone outside the off stump and made the bowlers come at you rather than the other way around.
Perhaps it's all the bowling this duo have done in the series, against an Indian batting line-up that has had no difficulty in digging deep and playing boring, tough, patient cricket when needed, or perhaps it's the fact that they have not been overly ambitious at any stage. While it has been said, quite correctly, that this Australian batting line-up is a pale shadow of teams of the past, in terms of technique, skill and natural ability, there is no earthly reason why they should be any less determined.
Cummins and Lyon treated every ball with the respect it deserved, and they literally dragged the game, kicking and screaming, into the final day, even after the extra half hour was taken on the fourth evening. If only Australia's batsmen had shown the same sort of character, putting a price on their wickets and realising how priceless patience can be, this game would have looked a whole lot different, as well as India have bowled.