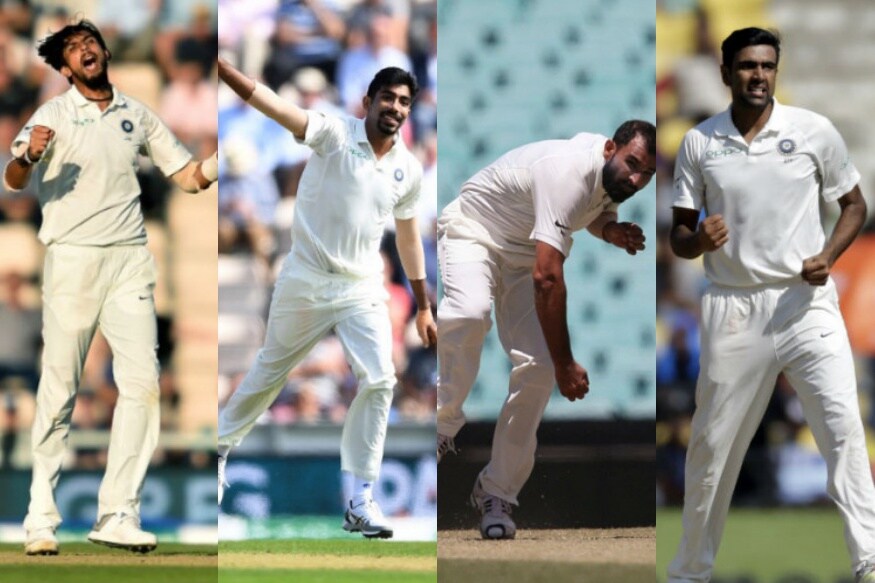 Adelaide: India's excellent new practice of naming their 12 a day ahead of a Test match means that the kite flying over who will make the cut and who will warm the bench can be kept down to a minimum. And, ahead of the first Test against Australia, in Adelaide, there was another departure from tradition.

For the first time since he assumed office as full-time Test captain of the Indian team, Virat Kohli will lead his team out in the middle for the opening match of an overseas series with only four specialist bowlers. And, with Hardik Pandya missing out through injury, this left room for only one spinner.

R Ashwin will have slow-bowling duties, while Ishant Sharma, Mohammed Shami and Jasprit Bumrah have to shoulder the extra burden that comes their way in Pandya's absence. This leaves one spot up for grabs, between Rohit Sharma and Hanuma Vihari, and it appears more and more likely that the highly regarded specialist batting of Rohit may have to give way, in the interest of team balance, taking into account the conditions India are presented with.

The pitch at the Adelaide Oval wore a brown look, and as the sun beat down it was only going to get more and more dry, both leading up to the first ball and then through the Test. While Vihari bowled only 10.3 overs of off-spin in his Test debut, that was at The Oval in London, and conditions were significantly different.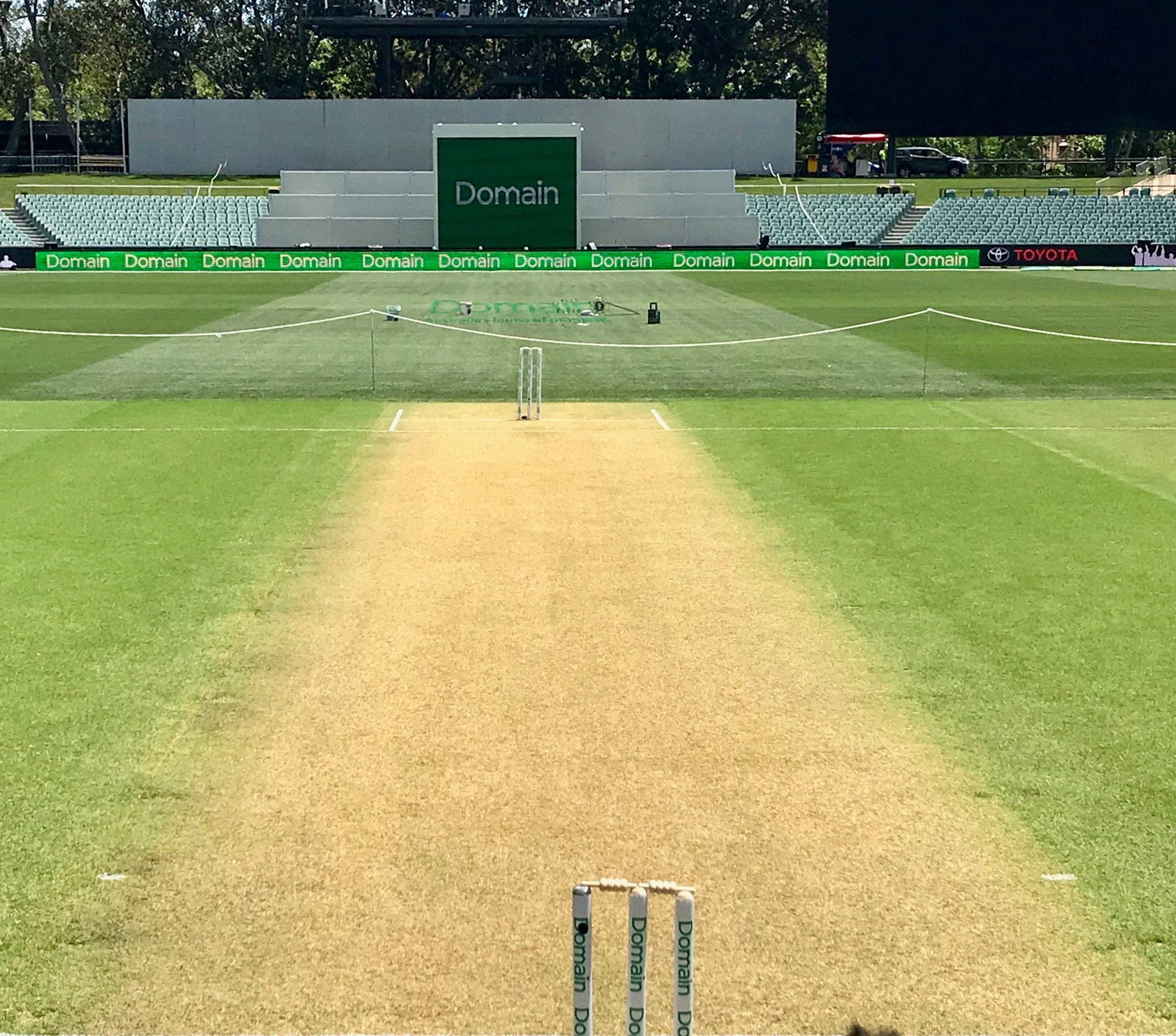 Adelaide Pitch (Credit: Anand Vasu)

When the team had their final net session ahead of the Test, M Vijay started things off, practising his sweeping against off-spin and throwdowns, playing the conventional hard sweep that was aimed square of the wicket and also the more gentle lap that would send the ball fine.

But it was after he had finished his batting stint that the moment of the net session happened, as Kohli faced up to the part-time off breaks of Vijay. One ball reared from a length, hitting the bat high and hard, eliciting cries of "Kya baat hai …" from Kohli even as the next ball from Vijay straightened on the batsman and comprehensively beat him. If Kohli needed any further convincing on the need for a part-time spin bowling option, here it was.

But this was no part-timers' junket. Ashwin, who started off bowling at a set of stumps with no batsman present, then had a long go specifically against left-hand batsmen. Even though he was not in contention for a spot in the playing eleven for the first Test, Parthiv Patel played his part, batting against the off-spinner before giving way to Rishabh Pant.

For KL Rahul, the routine was a touch different as he aimed to play as straight as possible, picking the line of the ball early and playing it late. To do so, Rahul batted with a stump rather than a bat, and though this meant that he occasionally missed out and had his furniture disturbed, he was forced to maintain the shape of his strokes as long as possible.

Through all this, India hoped to put their best foot forward early in the series, something that Kohli conceded was lacking in other recent overseas tours. "We are not looking to start tentatively. We all want to express ourselves, go out there and be positive. (I am) Not meaning that we are going to play rash shots and we are going to be all over the place with the ball but it's just in our heads, wanting to bring our A game in the first match itself and then try and lay a good foundation for us and capitalise on that as the series goes on," he said.

"We don't wait to figure out what the condition of the pitch is going to be, we got to read it really early and alter our games accordingly which I think we failed to do in the last tours (South Africa and England). When we have done it we have won games but we will have to do it for longer periods to be able to win series which is our goal. We don't want to be a side that plays exciting cricket one Test match. We want to be a consistent side and for that we need to adapt quicker than we have in the past."

Kohli also explained how it was special to return to the City of Churches.

"Yeah, I love coming to this ground, the city in general. I really enjoy the city, I don't know what the connection is, but I just feel really good here. That's not to say that the performances are always guaranteed in a certain place but yeah, coming to Adelaide I feel different from places that I have gone in the world and that's been the case," he said.

"It happens to every cricketer, they have a favourite ground away from home. For me, Adelaide has always been special, because I scored my first Test ton here so, from then on the connection started. Yeah, it's a great place to play cricket in general; the stadium has been redone, the pitch has always been good… So it's about which team plays better, it's been that kind of pitch. They are no-givens on the Adelaide pitch."

It was not only the pitch that the Indians enjoyed. When their lengthy net session was done, Rohit, Ashwin and Ajinkya Rahane strolled out of the ground, backpacks casually slung over shoulders to make the short walk across the bridge and over the River Torrence to their hotel. In most places in the world, they would have been mobbed, but feeling comfortably at home in Adelaide, the trio who have achieved extraordinary things on the field were able to do the ordinary things that the rest of the world takes for granted.

First Published: December 6, 2018, 12:53 AM IST