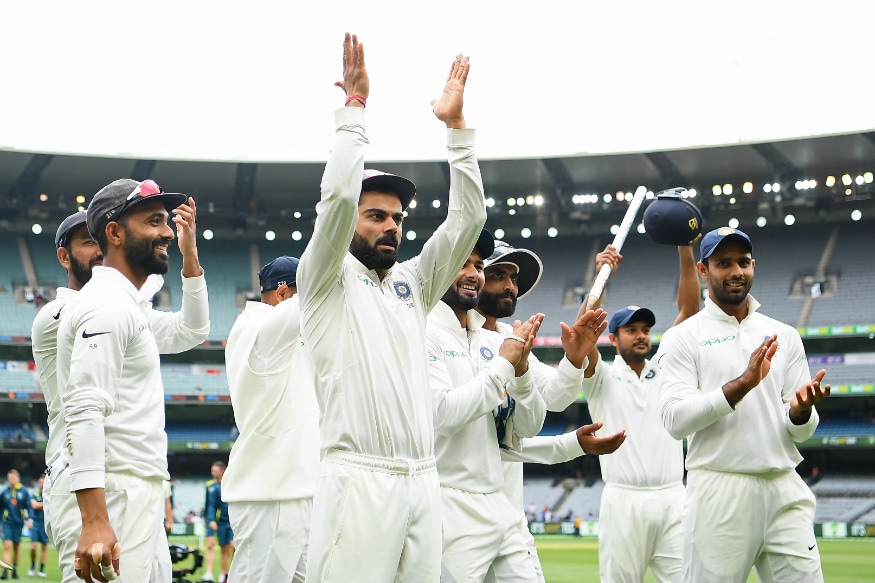 Melbourne: Such has been India's dominance in the Test series in Australia that there was an air of mission accomplished even as they were 2-1 ahead after a comprehensive win in Melbourne with one Test still to be played in Sydney. The Border-Gavaskar Trophy was retained, but that was only a subplot when the team arrived on these shores. The main aim, winning a series in Australia, is yet to be achieved, but, with the visitors playing like the No. 1 ranked team in the world, and the hosts batting as though they don't know whether to attack or defend, only the very brave or foolish would put money on Australia getting back into the series.
On the fourth day, Pat Cummins and Nathan Lyon frustrated India, but not so much as the rain on the fifth morning. It was a spitting, feeble drizzle — quite fitting really, for that has been Australia's batting resistance for the most part —but it still did not allow play to start until 12.55pm, local time.
Once the game began, though, it was over before Australian dreams of a great rearguard could be entertained in any seriousness. It took all of 24 minutes and 27 balls to wrap the game up, India winning by 137 runs.
It was fitting that Jasprit Bumrah knocked Cummins over, a peach of a ball removing the tail-ender who batted better all series than his top-order colleagues. It was apt that Ishant Sharma picked up Nathan Lyon, in a curious sense, for Ishant has now won more Tests outside the subcontinent (excluding Zimbabwe) than any other Indian. Yes, his 11 wins are more than Rahul Dravid, Sachin Tendulkar, Sunil Gavaskar VVS Laxman or Mahendra Singh Dhoni, to name a few.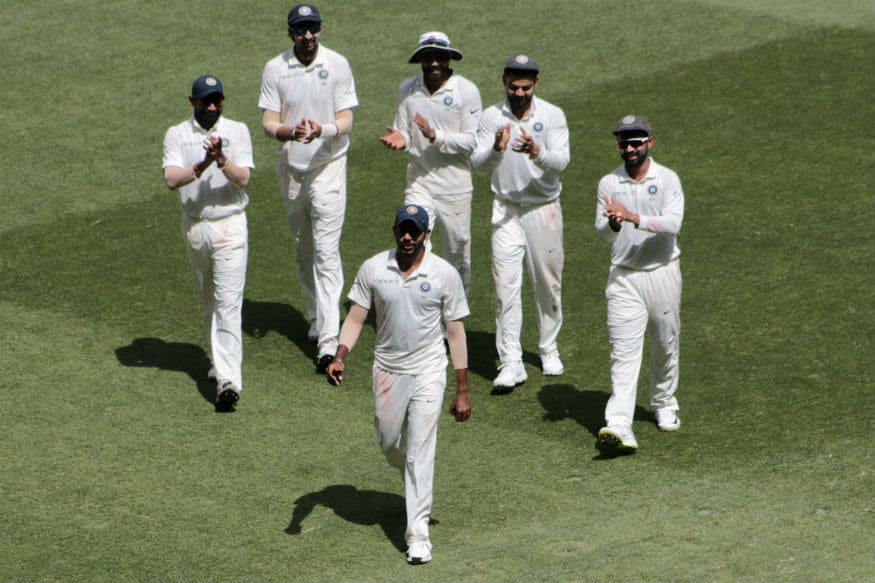 The significance of the win in the Boxing Day Test at Melbourne was such that the last time India won at the venue was nearly 38 years ago. Not a single player in either of these two teams was even born at the time. India have hunted, waited, longed and finally achieved.
While Jasprit Bumrah was the darling of the week, bowling as vigourous and irresistible a spell of quick bowling as any Indian, on the way to recording the best figures by an Indian pace bowler in Australia, 9 for 86, don't forget for a moment the contribution of Cheteshwar Pujara, that veteran builder of Indian successes and Mayank Agarwal, the debutant. Pujara stonewalled the Australians for 319 balls and Agarwal kept them at bay for 263.
Kohli explained what it took for this Indian team to get to the stage where they could translate the belief they had into results on the ground overseas. "When I spoke about obsession [after the Centurion Test earlier this year] I forgot to add one thing, not listen to people too much. That's very important as well. If you want to win a series away from home, it has to be an obsession. And once you are obsessed, changing your decisions according to opinions is not an option at all," said Kohli.
"Instinctively, you have a gut feeling of playing a shot or bowling a particular ball. And inside if you feel good about doing something in a particular Test match, you should just follow that. You can't change for someone else. I think that's been the most important factor for us. That we haven't changed our mindset regardless of who said what, and at the end of the day, your belief is what matters. As I said, hats off to the whole team for sticking together and believing in themselves and being obsessed with getting results."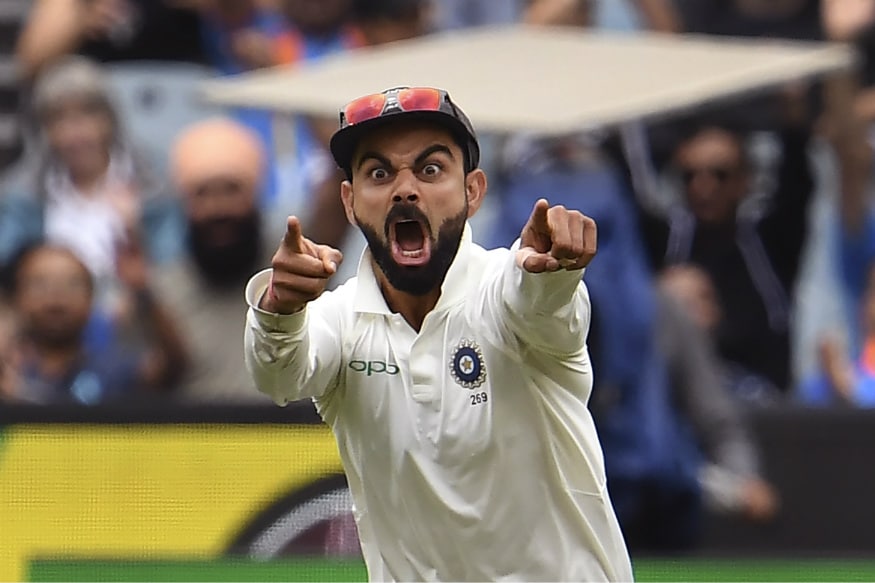 To walk the walk after having talked the talk, especially as the team competed in South Africa and England but could not seal the deal, meant a big deal to Kohli. "We don't want to just talk and just win one game and be like oh we played so well in Australia. It's all about the team. Even Bumrah's team interview post game was all about how can I contribute to the team. That fact that he didn't get any wickets in Perth and the way he bowled there, he didn't lose heart, he knew wickets are going to come at some stage," said Kohli.
"And if you see the other bowlers, they are not trying to outdo someone else. If Bumrah is taking wickets, they are containing runs. If someone is picking wickets, Bumrah comes in and does his job. So does Jadeja. So does Ashwin. It is a team effort at the end of the day. When it comes together nicely, when it gets you results, it feels wonderful. Because that's what you play cricket for, right? You don't play to just play well, you play to win. So it feels good to have those results go our way."
All Indian teams that have stepped out on the park, have played to win, but not all have been successful. This one has the fast bowling firepower, the spin stocks and the batting good sense to ensure that Australia are well and truly put down by the time the Sydney Test. When the Melbourne celebrations are done and the new year beckons, you can be sure the attitude within the team will be: Bring it on.