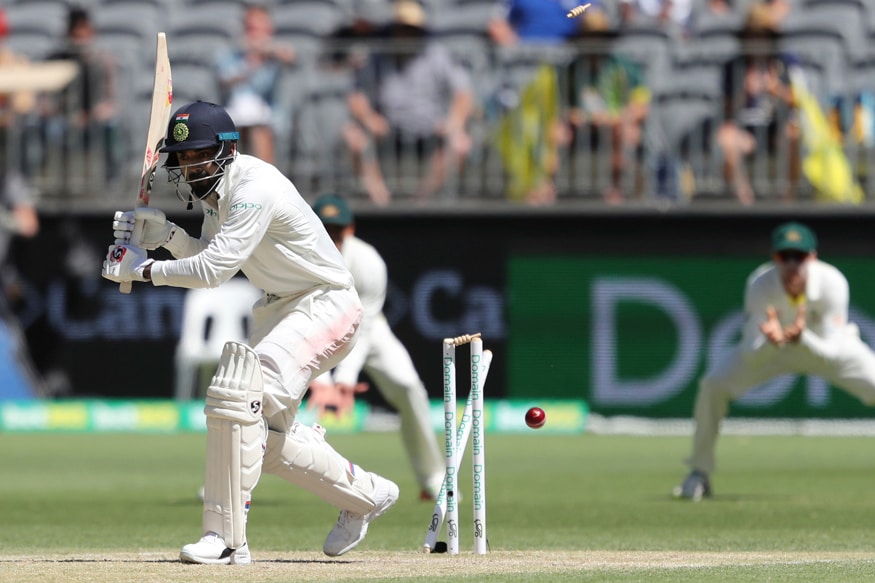 Houston, we have a problem.

At the end of the fourth day's play of the second Test, India staring at certain defeat unless it miraculously rained all of Tuesday, there was a definite need to get on the blower to headquarters. On a pitch that had something in it for the bowlers, India's batsmen refused to let Australia's bowlers make the most of the advantage, taking the surface out of the equation.

The desirable way to do that is to overcome the opposition bowling, riding out tough passages and cashing in against tired limbs or when a bowler has a blip in executing his skills. The way not to do it, was what India displayed, giving away wickets, gifting away their presence at the crease, denying themselves the chance to score runs.

KL Rahul had the right intention in trying to leave a ball from Mitchell Starc alone well outside the off stump but he left his bat hanging long enough for the inswinger to crash into the stumps via willow. Cheteshwar Pujara got a lifter, the extra bounce beating the defensive poke and going to the keeper via glove, and he could be excused. Likewise, Virat Kohli did nothing to hasten his demise, a ball from Nathan Lyon going straight on thanks to the natural variation of a fourth-day pitch, the edge finding slip, and this time height enough to ensure that there was no cause for heartburn or debate over whether any blades of grass had been inconvenienced.

M Vijay and Ajinkya Rahane, had they been in school, would be standing facing the opposite corners of their classroom. To call their dismissals schoolboy errors is being charitable. Vijay, who once again did the hard work, facing 67 balls, knew full well that there was rough outside his off stump and that Nathan Lyon was looking to make the most of it. Still, when one was floated through a bit wider, the rasping cover drive came out, with plenty of gap between bat and pad and the turn ensured that the leg stump was pegged back off a healthy inside edge.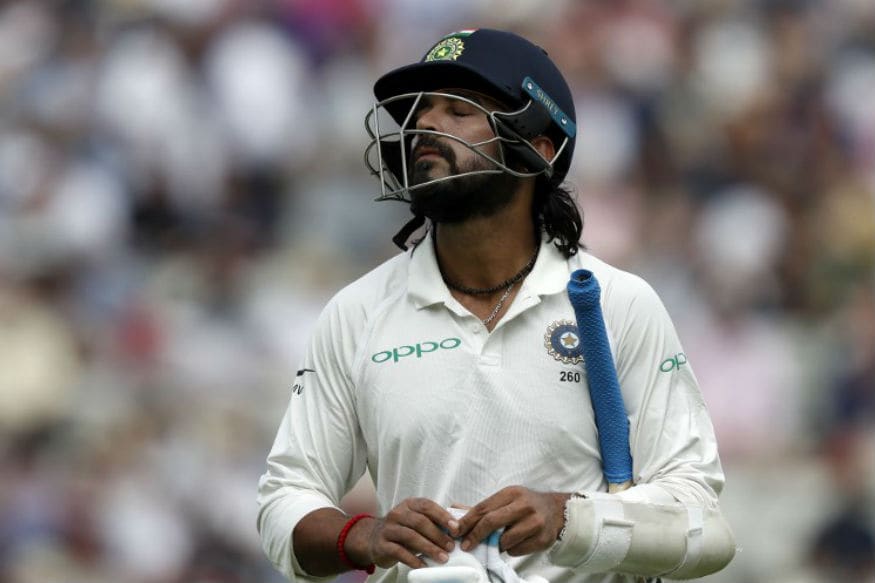 Rahane, who threatened to have turned the corner with an innings that began frantically and ended in control, in the first innings, reversed the performance in the second innings. He too had enough time to get his eye in, facing 47 balls, but with only a little over 20 minutes left for the end of the day's play, he threw his bat, almost literally, at a wide one from Hazlewood and found the point fielder with laser-guided precision, at perfect catching height.

At 112 for 5, India were behind by 175 runs, and there was a notional thing called a target, the size of 287 runs.

Realistically speaking, though, India's headache for the third Test was already upon them. Even with Prithvi Shaw being ruled out of the rest of the series, having not recovered from his ankle injury in time, it is next to impossible to envisage a scenario in which Rahul and Vijay are both in the eleven come the third Test. And extremely unlikely, but not outside the realm of imagination, in which neither plays a part in Melbourne.

In four innings Vijay has 49 runs at 12.25 and on an average has played out fewer than 39 balls per knock. Competing with his partner, in the silliest way possible, is Rahul, who has 48 runs at 12, but he has only seen off 24 balls on average. This opening partnership is broken and it needs fixing if India is to win a series abroad. To consistently endure poor starts, expose the middle order to the new ball and then hope to win is an exercise in day-dreaming.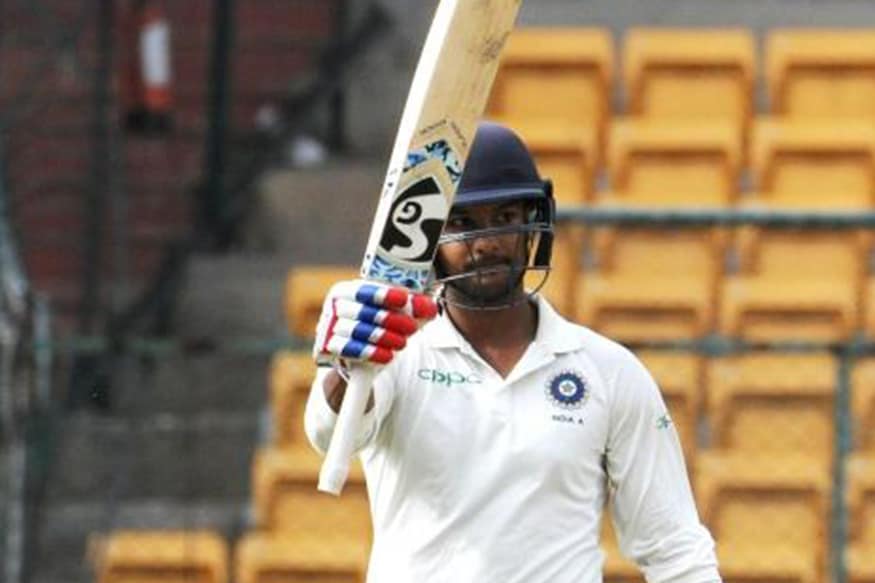 Mayank Agarwal got called up to the squad, but this leaves the management with a question to answer. While a fit Shaw would have been a dead certainty to play, Agarwal is in a queue of two. The reserve opener on tour — and MSK Prasad, the chairman of selectors, stressed that Parthiv Patel was picked as such — has been batting plenty in the nets throughout the series and as with all players who are out of the team when those in the eleven are failing, suddenly looks a good bet for top-order runs. Having been picked in the original squad, and bringing left-handedness to the mix, is he the first replacement, or does Agarwal get handed a Test debut?

Whichever one makes the cut, the call will be whether the person missing out is the 34-year-old Vijay or the 26-year-old Rahul. This is a decision that will affect the career of one of the incumbents, but in practical terms makes little difference to the team composition, as neither is firing at the moment.

Rarely has the field been so wide open not even halfway through a series. India could keep the faith with their two openers, but this would be a final fling of the dice, especially for Vijay, if he cannot produce something magical in the next Test. India could drop one of the openers, but that this would leave the new man coming in to partner someone down on confidence and short on runs. Two fresh faces will be a long-odds punt and confirmation to the opposition that there is a hint of desperation in the air.

Let's paraphrase that earlier line: Houston, all we have are problems.

First Published: December 18, 2018, 1:59 AM IST