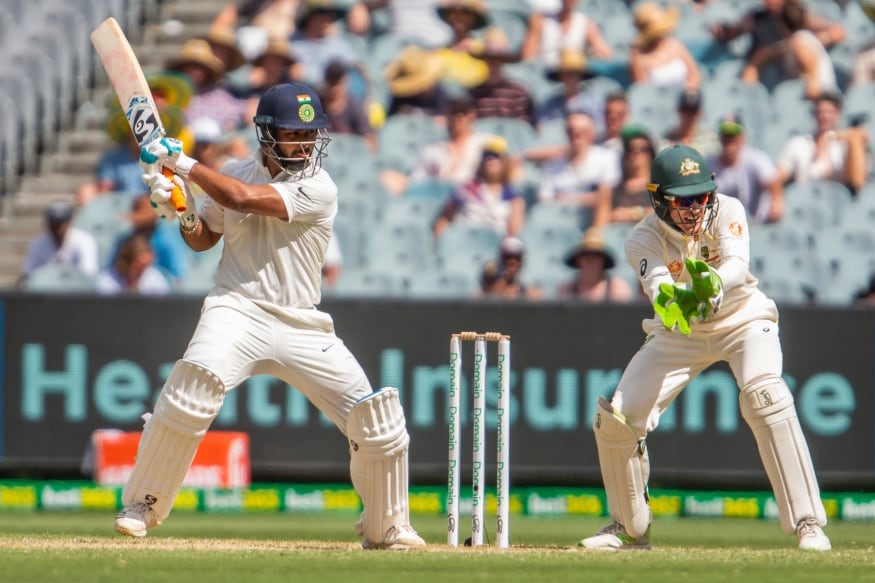 Sydney: In the third over of Australia's first innings at Sydney, Mohammed Shami drew a healthy edge from Usman Khawaja and Rishabh Pant moved to his left briefly, dived and grassed the chance in front of the first slip fielder. It was literally the only wrong step Pant took all day. It could prove costly, but you couldn't grudge Pant too much for he had already banked a large amount of goodwill, scoring his second Test century and looking good for a double hundred when Virat Kohli declared with India on 622 for 7.

Pant's score allowed India to do two things. Firstly it took the game forward at a rapid pace, something that was not possible without taking risks earlier in the innings when the bowlers were more fresh. Secondly, it grew the total to such an extent that the follow on became a real possibility in this Test. With this being the last Test of the series, the bowling unit — even with only four specialists to call from — will not mind the sustained effort, as long as they can dismiss Australia in reasonably quick time.

Personally, Pant will be overjoyed, not so much because he ended unbeaten on 159, or because he hit 15 fours and a six, but because he had finally broken the shackles that had tied him down at different parts of the series. Initially, Nathan Lyon found a way to keep Pant quiet, a packed off side field behind square complemented by fielders in catching positions in the deep for the release shot. There were multiple passages of play early in the series when Pant looked distinctly uncomfortable against Lyon, unable to rotate the strike to his satisfaction or change the field with big hits.

As the series has unfolded, though, Pant has found a method that works for him. So much so that he currently stands as the second most successful batsman of the series. Cheteshwar Pujara, who has had a dream run, with three centuries, one of which was almost a double, has 521 runs to his name, and Pant, with 350, has left even Virat Kohli (282) behind.


Lyon and Pant share a light moment (ICC)

Pant's composure at the crease was remarkable and it was easy to forget that he was only 21 and just beginning his journey in international cricket. It has been obvious all along that he is a special talent when it comes to attacking batting, but what was unclear was whether he had the wherewithal to adapt to the challenges that came his way in Test cricket.

On the day, those doubts were laid to rest and all that remains is for Pant to show that he can bring his attacking game to the crease even on turning tracks in India and other parts of the subcontinent where spinners dominate.

Once past his century, Pant began to toy with the bowling. With the frontline bowlers having sent down a mountain of overs, Australia turned to part-time spin and played right into Pant's hands. What would have given Pant the most satisfaction was the fact that Australia's captain, Tim Paine, could do little as he watched the assault from behind the stumps.

When Paine served the first salvo in their now famous exchange, he would not have bargained for the response with the bat to be so brutal. "Big MS (Dhoni) is back in the one-day squad too, we might get him (Pant) down to the Hurricanes... we need a batter," Paine told Pant."Fancy that, Pantsy? Extend your little Aussie holiday. Beautiful town Hobart too, I'll get you a nice apartment on the waterfront. I'll have him over for dinner. Can you babysit? I'll take the wife to the movies one night and you'll look after the kids."

Not short of a word himself, Pant retuned the favour when Paine came out to bat. "We've got a special case today, come on boys. Special appearance today boy. Come on. No responsibility there from the captain," began Pant. "Have you heard of a temporary captain ever? Have you heard of it? Have you heard of anything like a temporary captain ever? You don't need anything to get him out, boy. He loves to talk. That's the only thing he can do boy. Only talking, talking."

While Pant still has some way to go in matching Paine for humour, understandably so when speaking in English, which is not his first language, he is winning the battle of the wicketkeepers in the best way possible: by letting his bat do the talking.

First Published: January 4, 2019, 1:59 PM IST