Indian captain Virat Kohli believes "fearlessness and working together" were the reasons for India to clinch their first Test series on Australian soil in seven decades. In an interview to BCCI.tv after winning the four-match Test series 2-1, Kohli dwelled at length about how his role of captain has evolved since he took over the reigns in 2014 from MS Dhoni in Australia.
From Dhoni's calm and measured style of leadership, the passionate attitude of the emotive Kohli has been a radically different flavour for the Indian cricket team.
"We spoke about playing fearless cricket and just to be able to bring that into the team environment was very crucial. We stuck to our belief as a team in the four years, instead of all the ups and downs the one thing that remained was fearlessness and that everyone wanted to go for results and not necessarily their own performances," Kohli said.
"And we've come a long way in getting that together and the success away from home is testimony to that and the results back our beliefs. We are not a one season wonder. We can do well consistently and that's our main aim.
"Our main aim was to create that culture of fearlessness and an environment where people can walk in and perform like they are meant to."
Kohli also believes that it is important to be able to hold on to and protect the culture that has been built for Indian cricket to achieve more in years to come.
"The guys now believe they can perform on any stage and we wanted that culture and we have to look after it. The next generation has to help maintain that as an identity of Indian cricket."
Kohli reserved special praise for his bowlers who performed brilliantly during the series. Jasprit Bumrah, Mohammed Shami and Ishant Sharma created a record of becoming the most successful pace trio in a calendar year (2018) with a total of 131 wickets. Bumrah finished with 46 wickets in 9 Tests, Shami took 46 wickets in 12 Tests and Ishant Sharma returned with 39 wickets in 11 Tests.
The Indian trio broke the 34-year-old record held by West Indies pacers Joel Garner, Michael Holding, and Malcolm Marshall, who had taken 130 wickets in 1984.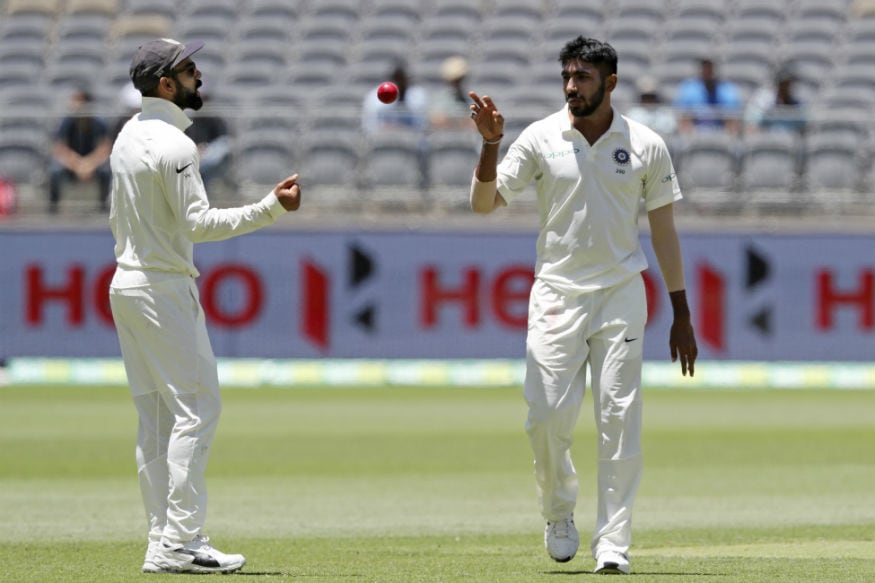 (Image: AP)
"The personal mindset has made the difference for them," Kohli said. "Collectively they always wanted to be the best, Bhuvi and Umesh have always given match winning performances whenever they play. That speaks volumes about the hunger and desire they have for Test cricket.
"And Shami, Bumrah and Ishant have achieved something that has never been achieved in Indian cricket, breaking the wickets record of the great West Indian trio. They never wanted to go for the record but their relentless desire to play well helped them achieve what they did. Even the most experienced bowlers over many years have not achieved that.
"This was Bumrah's first year in Test cricket and Shami has played a few games. Bumrah has been an absolute revelation. It's all down to his mindset – he wants to be the best bowler in the world which is why he bowled 149 kmph in Sydney when the body was tired after a long series. That shows you a desire."
Kohli also spoke in detail about his methods of captaincy saying that while playing for the country automatically makes him very emotional and passionate, he would never ask his team do something he would not be able to do. The Indian captain is all for the display of passion while on the field and believes it provides a boost in the energy levels which may not happen otherwise.
"I don't like to say things which I cannot do myself, that's just not my personality," he said. "I speak a lot to the team because I personally feel that once your real emotion and the passion of the game comes out, you can do special things that you can't imagine otherwise. If you're too practical about the things all the time I think that special, unbelievable performance when no one gives you a chance, is very hard to come by. But I think in times where you are on top or the game is in balance, is the time you need to be practical and tactically spot on as well, which I have learnt a lot in this series.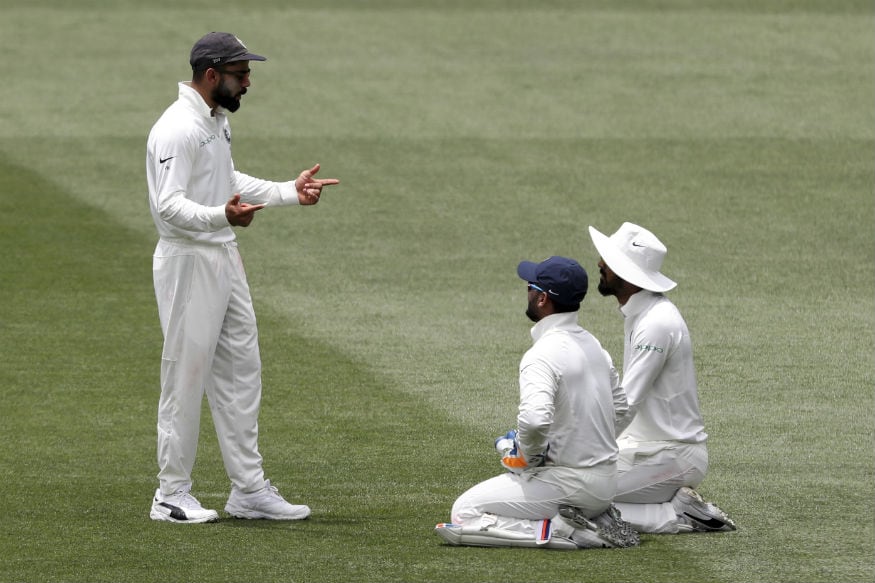 (AP Photo)
"But come crunch situations, I'm always willing to talk to the team in team huddles and the change-room - what's needed to be done - but for that my energy has to be 120 per cent on the field. And for that I'm always ready and willing to throw myself around and say to the boys 'okay, this is what is expected out of everyone because this is what Team India needs, not me'. Even if I wasn't there and someone else was there, if that person asked us to throw ourselves around for the team, we should be willing to do that. This is not only my vision, this is Team India's vision and Indian cricket's vision.
"We want to be competing and winning at a global level, not just winning at home and not be competing everywhere because we certainly have the talent. Sometimes you need to bring that emotion out, that pride out of playing for India and you see the body starts reacting in a different way. You find that 10 per cent of energy more in difficult situations, when the pride and the emotion of playing for your country comes up.
"Intensity has very different meanings for everyone. A Pujara is as intense in the mind as me - he does not show it, that's a different thing and that's his personality - a Jinks [Ajinkya Rahane] does not show it because that's his personality, a Shami might not show it because that's just him, a Bumrah you might see a little bit more or Ishant you might see a little bit more. But everyone is intense in their minds because the culture that's been laid out is - no one remembers individual performances, it's a team game, it's supposed to be played like a team and if you win as a team, you're remembered as a team.
"Jadeja runs the fastest - I'm not saying you have to run as fast as Jadeja but why is he running fast? Because he has the right mindset, he wants to save one run for the team. As long as the mindset is right, within the limitations, I think everyone should be at their 100 per cent and that's something that the whole team has embraced beautifully. They have understood that they have to be the best of themselves on the field to be able to contribute towards the team. I think everyone is in a comfortable and motivated space now."
Kohli did admit that the captaincy had caused him stress, but chuckled that that he had been warned well in advance by Dhoni about the downsides of the job.
"The sleep is fine now because I'm more used to captaincy but the greys are worse than before," he laughed. "Unknowingly the stress gets into your system. MS had informed me about the greys multiplying a long time ago."