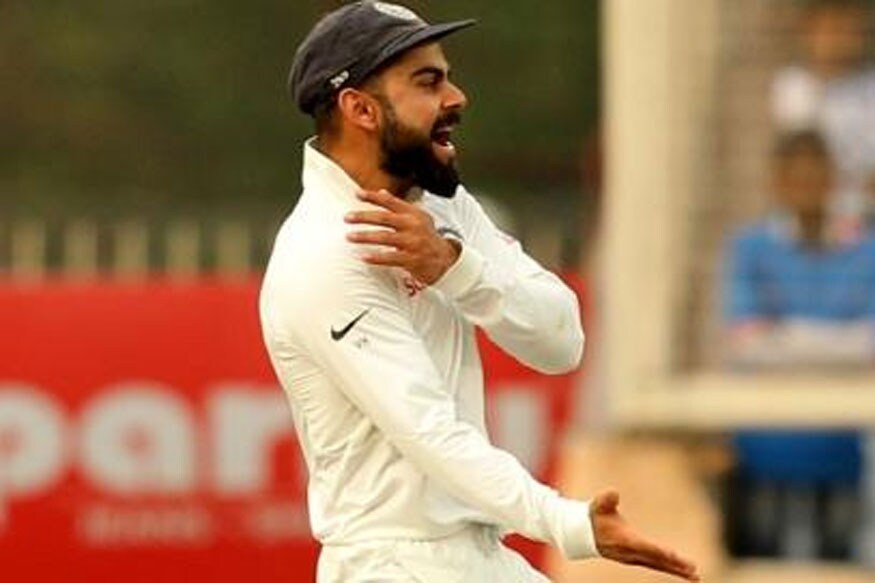 Indian captain Virat Kohli gave the Australians a taste of their own medicine on Sunday when he gave a send-off to Australian opener David Warner. As if the verbal sparring between the two teams was not enough, Kohli also jumped into the 'mocking game' as he touched his shoulder while celebrating Warner's dismissal in the Australian second innings.
Earlier, Australian batsman Glenn Maxwell, who had struck his maiden Test century on Friday, was seen mocking Kohli's injury when he was seen clutching his right shoulder after diving near the ropes to save a boundary. Remember Virat Kohli had injured his shoulder on the first day of the Test while trying to save a boundary in similar fashion.
ALSO READ: Glenn Maxwell Mocks Virat Kohli's Shoulder Injury
The Indian cricket team's Facebook account also took note of the incident and posted the video on their page. The post read: 'Max'well' Unwell? Australian batsman tries to mock India captain Virat Kohli's injury at the boundary ropes.'
The intensity of the rivalry between the two teams has gone up several notches after the 'DRS controversy' and Kohli's send off to Warner is just another chapter that shows the increasing bitterness between the two camps.
First Published: March 20, 2017, 10:52 AM IST