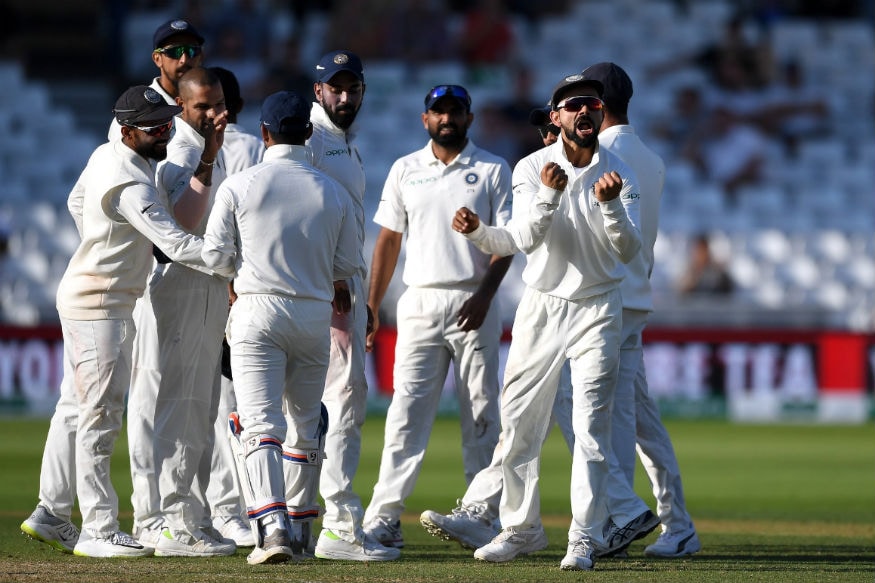 With Australia down in the dumps following all the off-field drama post the ball-tampering scandal that rocked the nation in March, many have touted the four-match Test series starting on December 6 as India's best chance to win a series Down Under, something that they have not managed in 11 attempts.
The last time they were on Australia shores they went down in the four-Test series 2-0. But with a well-rounded attack this time around coupled with the fact that Australia are missing two of their premier batsmen in Steve Smith and David Warner, India have a good chance to rewrite record books.
"Looking at how much experience we have gained in the last four years since we have been here, and how the team has played, we definitely feel we have what it takes to win Test matches away from home and, hopefully, this time around, a full series," said the Indian captain Virat Kohli in an interview with Macquarie Radio.
"We don't want to have one or two exciting Tests, we want to be able to perform consistently and put in those hard yards every game that we play and not be satisfied at any stage.
"In terms of skill, in terms of experience, in terms of how we are playing, our mindset, we definitely feel we have the ability to win a series here."
India, who are currently ranked No.1 in Tests, have been top-notch at home but have a history of floundering in overseas conditions. They showed marked improvement this time around in South Africa and England but still found themselves short. Most times in both series it was about losing a session which hurt India badly and Kohli insisted that was something India could ill-afford going into the Test series against Australia.
"I think it's about handling difficult situations well because the easiest situations in Test cricket are not something you think about," he said.
"It's making sure those difficult sessions don't turn about out to be horrible sessions which have happened in the past where we have lost five, six wickets in the span of an hour and a half and that has hurt us really bad. I think we have played at times better cricket than the opposition away from home but it's those mistakes that have cost us that have been so extreme that we haven't been able to come back from them.
"I think it will take composure and character to stem the flow which the opposition gains, block that momentum and try and turn the tide towards us, slowly but surely."
The last series between India and Australia that was played in India saw lots of tempers flaring with the match referee having to summon captains from both sides umpteen times. However, after the ball-tampering fiasco and the culture ethics report, which slammed Australia's win at all costs approach, there have been clamours from all over for the hosts to mellow down their approach.
While Kohli did not expect a repeat of the events of 2017, he was confident that the Tim Paine-led side was not going to shed their aggressive approach and would come hard at India.
"We might not see the stuff that happened in the last series but I think in terms of their body language and the intent they have, I am sure they are still going to be aggressive in their minds, and that's the way Australia has always played," Kohli said.
"I don't think there is any other way they like to play their cricket, so I don't see any incidents happening on the field, I think it's definitely going to be competitive cricket, they are going to bring their A game to us and expect us to bring ours. We definitely expect stiff competition from Australia as always and we are definitely not taking anything for granted."