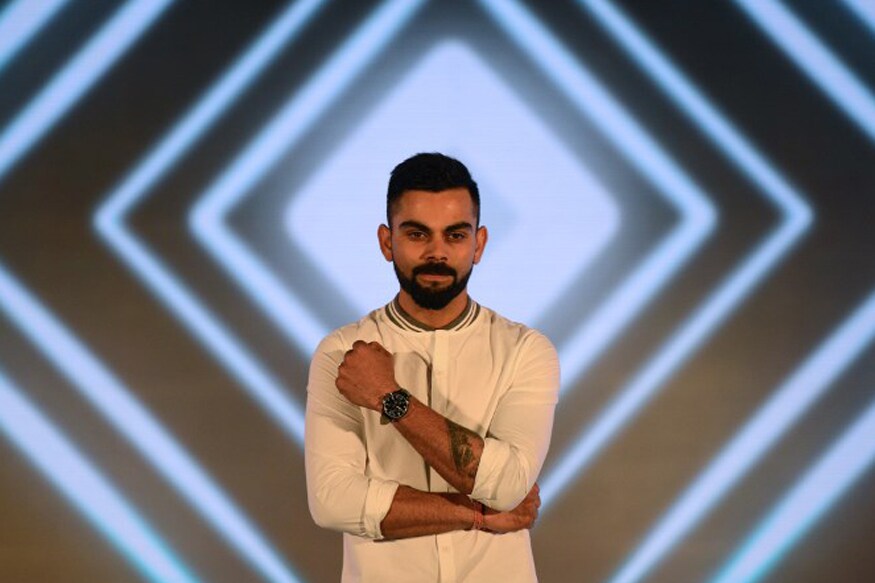 That Virat Kohli is likely to play a pivotal role in the impending Test series between India and Australia has naturally found consensus. Not just diehard fans, but even critics and former players – across the cricket spectrum – seem to be in agreement.
For instance, after India's series-levelling win in the third Twenty20 International, in which Kohli made a sizzling unbeaten 61, former England captain Michael Vaughan tweeted, "You get the feeling @imVkohli is going to be the difference between the two teams over the new few weeks."
You get the feeling @imVkohli is going to be the difference between the 2 teams over the new few weeks ..... #AusvInd

— Michael Vaughan (@MichaelVaughan) November 25, 2018
Such verdict is not based on favouritism. Though Kohli's fandom runs into millions – including from his own fraternity - it is his performances that have compelled adulation and admiration from even the most hardened critic.
Kohli has been in imperious form and particularly this year. In India's eight overseas Tests in 2018, he has scored 1063 runs. He has been the pillar of India's batting in tough and testing circumstances. Alas, the rest has largely been rubble.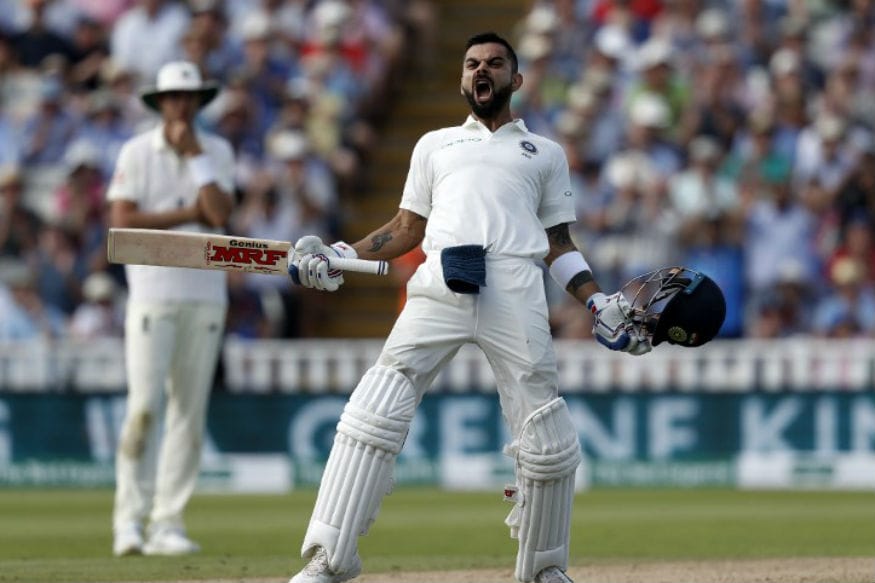 India's captain Virat Kohli celebrates after scoring a century. (AFP)
What this has meant is that despite Kohli's genius, India have lost six of these eight Tests, which blots his record as a captain. The promise held out by several stalwarts and young guns in the side, for one reason or the other, hasn't been actualized.
This then is the area in which Kohli's role will be even more vital in the upcoming series. Of course, his batting form is crucial but the bigger challenge is in how he handles and inspires fellow players to give off their best.
What can he do differently this time for getting better results?
In the press conference in Mumbai on the eve of the team's departure Down Under, Kohli reiterated that the team would play aggressively with positive intent, and not be defensive because of past results.
He also hoped his players had learnt from mistakes that cost them so many Tests this year. Both these aspects are supremely important. Intent to win is the starting point in any sport, and unless supported by hard drill, an individual or team is hardly likely to excel.
The primary desire to win has to be robust and, in the case of a long-drawn Test series, sustained over a period of time. Flagging of purpose can give the opponents the upper hand, often against the run of play.
Among the most fascinating stories I've read about strong intent comes from the final Test of the Bodyline series in Sydney in 1932-33.
England had by then already won the Ashes. In the course of the Australian innings, Harold Larwood, Douglas Jardine's warhead against Bradman, injured his foot. He had scored 98 with the bat already and thought some respite might not only help him recover soon, but was also well deserved.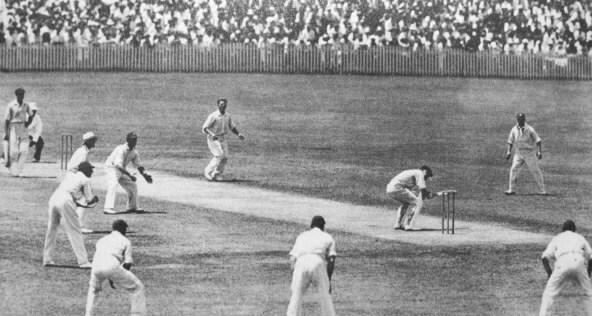 I'll pick up the narrative from Frank Keating's superb book - The Highlights: The Best of Frank Keating (edited by Matthew Engel), in which the celebrated English writer quotes Larwood verbatim from an interview he had done.
"Bradman comes in. At once my foot went and I'm collapsed in agony. Jardine picks me up and says I must finish the over. 'I can't, skipper, I'm finished.' He orders me. So I do, in terrible pain.
"Can I go off now, skip?' I say. 'No,' he whispers, nodding towards Bradman, 'not until the little bastard's gone. Let him think you can come back for another spell any time. I want you to stand at short cover point and just stare at him.
"So Hedley Verity comes on at my end and that's where Bradman loses his head, thinking to cash in while I was 'resting'. He dashes out at Hedley's second ball, head up, and it bowls him. At once Mr Jardine signals me off. He'd done the trick and Bradman and I walk off beside one another and neither of us spoke a word."
This represents one of the most dramatic moments of the Bodyline series: the man at whom the controversial strategy was aimed accompanied by the man who would execute it, watched by the man who had devised it!
Jardine's pursuit of a dangerous tactic made him the most loathed cricketer of his time. In citing this story, I obviously don't mean that captains should deploy unfair or life-threatening methods. But his single-minded intent in busting Bradman is truly admirable.
Intent allied with knowledge of opponent is the springboard from which focused – rather than general – preparation takes shape. Jardine had mulled and brooded over how to stop Bradman for two years to crystallise the Bodyline theory.
Of course, not every idea need take so long to fructify. In fact, given the hurly-burly of the modern game, this may be impossible. Rather, speed of finalizing a tactic and practice is of the essence today.
To borrow an example from another format, in the 1987 World Cup, India met England in the semi-final at the Wankhede Stadium. The home team was strongly favoured to win, particularly because of its spin prowess with young Maninder Singh the lynchpin of the attack.
England's hopes rested on thwarting Maninder. To this end, the team management recruited the services of a local, club level left-arm spinner from Mumbai to bowl at the batsmen in the nets. For the entire duration of net practice, the English batsmen worked on the sweep shot.
In the semi-final, Gooch and Gatting swept aside Maninder & Co and India's challenge with aplomb. Hours of diligent practice on the eve of the match had worked to their advantage, aided by the fact that the spinners failed to alter their line. India had fallen into their own trap!
A great deal, as already discussed, stems from preparations before a match – the rigour of net practice, fathoming pitch and conditions, assessing the strengths and weaknesses of his own players and the opposition correctly.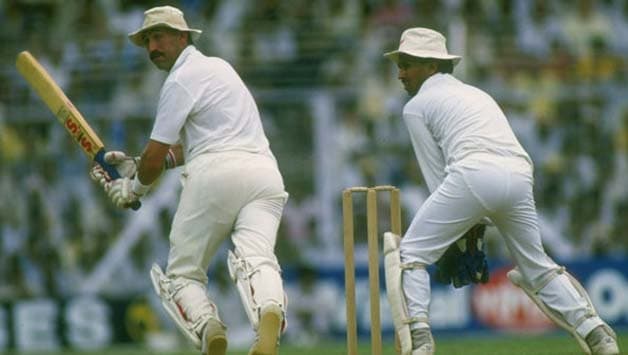 (Getty Images)
Yet the process of captaincy in a match has to be flexible, not dogmatic. A blueprint to act on for what is likely to happen is critical, but every decision of the captain can't depend on a set piece move.
Sport is dynamic by nature, and cricket perhaps even more so given the number of variables involved. Once play starts, circumstances keep changing, usually subtly, sometimes dramatically. The captain must be nimble in thought. He must have the ability to read trends of play and match situations astutely and react accordingly, relying on his instinct or judgement.
Sometimes, off-beat/unconventional decisions pay rich dividends. In the third Test between India and Australia in Melbourne in the 1947-48 series for instance, heavy rains left the pitch damp.
Remember, those were the days of uncovered pitches and the contest had been fairly even in the first innings of both teams. Not wanting to be caught on a drying, lethal pitch, Sir Don Bradman opened the Australian second innings with tailenders Johnson and Dooland and Johnston, another bowler, at number 3.
By the time the main batsmen arrived, the pitch had dried up sufficiently. Arthur Morris made 100, Bradman himself plundered 127 not out (his second century of the match), India were demoralised and Australia won by 233 runs.
Closer to our time, in the final Test of the 1987 series between India and Pakistan in Bangalore, Imran Khan opened the second innings with his most experienced batsman Javed Miandad (and Ramiz Raja) to stymie the spin threat from Maninder.
The left-arm spinner had taken 7/27 in the first innings, bundling out Pakistan for a paltry 116. India's lead was narrow – only 29, but on a dustbowl, this could have been hugely problematic against spinners.
Miandad made just 17, but batted out an hour and was dismissed only after the lead had been wiped out. Pakistan made 249 runs in the second innings after that solid start and won the Test by a meagre 16 runs. Imran's unusual gambit had paid off splendidly.
Aggressive captaincy is not only about theatrical chutzpah and overt tempestuousness. A strong gut and the capacity to take risks are vital constituents, even if muted. I would also add imagination to this list.
I particularly liked this anecdote in Mike Brearley's masterly treatise `The Art Of Captaincy' in which he talks about a match between his county, Middlesex, and Yorkshire, which was drifting into humdrumness. To inject some life into the proceedings, Brearley and left-arm spinner Phil Edmonds tried to infuse some life into the proceedings with a novel tactic. I'll let Brearley describe this in his own words:
"We decided to do away with the short square leg and rather than place the helmet in the normal position behind the wicket-keeper, we had the idea of putting it on the square, at short mid-wicket.
"The idea here was that the lure of a five-run bonus for the ball hitting the helmet might tempt Jim Love or Richard Hunt to play against the spin and give a catch from the leading edge."
As it happened, neither batsmen fell for the bait. But a new regulation that the helmet can be kept only behind the wicket-keeper came into existence. While Brearley and Edmonds may have failed in their ploy to get a breakthrough, the sport had advanced!
My all-time favourite story about how a captain can influence a match comes from the first-ever Tied Test (Australia v West Indies, Brisbane 1960-61) through just a few words of inspiration in arguably the greatest contest in the history of cricket.
Everything boiled down to the last 5-6 minutes and how Sir Frank Worrell got the best out of his fast bowler Wesley Hall in the dramatic final over forms the crux of the story.
Sir Frank's classic line, "If you ball a no-ball Wes, you'll never be able to land in Barbados again", is now part of cricket lore, but there was much, much more that happened in that crucial six-ball period.
(AP Images)
I can relate that in words here, but it would be an injustice to the mood and drama of the event, which is best captured by Hall recounting this in his own words in this sound clip. It is seven minutes long, but worth the hearing I promise you: (https://soundcloud.com/bytonywilson/wes-hall-describes-final-over-tied-test-1960.)
By and large, all tactics have their success linked to the captain: when and who he decides to deploy a particular strategy, and how he goes about it. While it is a truism that a captain is only as good as his team, it is equally true that a proactive, thinking captain -- through a few inspiring words and fine judgement to support intent -- can bring out the best from his players and match situations to the team's advantage.
A cricket captain is a unique entity for the power he wields. No other team sport pitchforks one player to such eminence. How such power is used is usually the key to how the team performs.
In the press conference in Mumbai, Kohli spoke candidly about how his team had actually done very well in the eight overseas matches to get into winning positions several times, only to squander the opportunity. This is Kohli's real test in Australia on this tour: how to make the most of the chances that come his team's way, leaving nothing to regret for later.
It can't be left to his players alone for frankly they haven't shown the same wherewithal as him in daunting circumstances. In the context, his leadership assumes greater significance. While Kohli's captaincy record at home is marvellous, in overseas matches (outside Asia and the Caribbean), it remains poor, as it has been for most Indian captains. The series against Australia offers scope for redemption and making this year, which he had argued would see a turnaround in Indian cricket, come true.
India have never won a rubber Down Under. A victory would be historic, not only mitigating the disappointments of South Africa and England, but also plonk Kohli right in the forefront where Indian captains are concerned.
The next cycle of overseas Test series may just be too late.