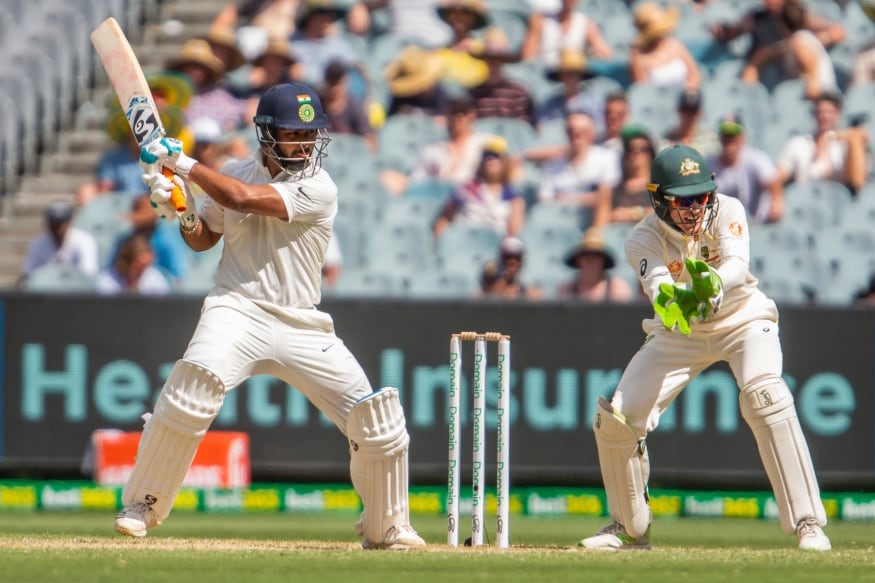 Tim Paine may not be the best batsman in the current Australian side, but he is certainly earning a reputation of being the best at the sledging wars from behind the stumps.

The Australian captain was in fine form with his words in the final session of the third day's play.

With Nathan Lyon bowling the penultimate over of the day, Paine had a go at Rishabh Pant, who has been chirping away too while keeping.

Speaking to the short leg fielder, Paine said: "Tell you what, if big MS (Dhoni) is back in the one-day squad, we might get him (Pant) down to the (Hobart) Hurricanes. We need a batter."

Paine is a part of the Hobart Hurricanes side in the Big Bash League but is currently on national duty, with Matthew Wade taking the gloves for the side.

"Fancy that?" Paine continued in between balls. "You can extend a nice Aussie holiday. Beautiful town, Hobart, too. Get you a nice apartment on the waterfront."

"Do you babysit? I'll take my wife to the movies one night and you can babysit," Paine further added, leaving the commentators in splits.




"Big MS Dhoni is back in the one-day squad. We might this bloke down at the @BBLHurricanes."@tdpaine36 had a lot of fun with @RishabPant777 out in the middle 😂😂😂 pic.twitter.com/2WbivIuMWd


— Telegraph Sport (@telegraph_sport) December 28, 2018



And the Australian skipper's jibes nearly worked as Pant tried to loft Lyon over long off but it fell short of the fielder at the boundary.

This isn't the first time that Paine has indulged in banter with members of the Indian side. Earlier in the Test, the skipper had a go at Rohit Sharma in the first innings while speaking to Aaron Finch, who was placed at short-leg.

"It's been a toss-up for me between (Rajasthan) Royals and (Mumbai) Indians," Paine said to the MI captain who was on strike.

"If Rohit hits a six here, I am changing to Mumbai."

In the Perth Test, Paine had targeted Virat Kohli during India's run-chase.

With Murali Vijay at the crease, Paine said, "I know he is your captain, but you can't possibly like him as a bloke."

First Published: December 28, 2018, 3:29 PM IST