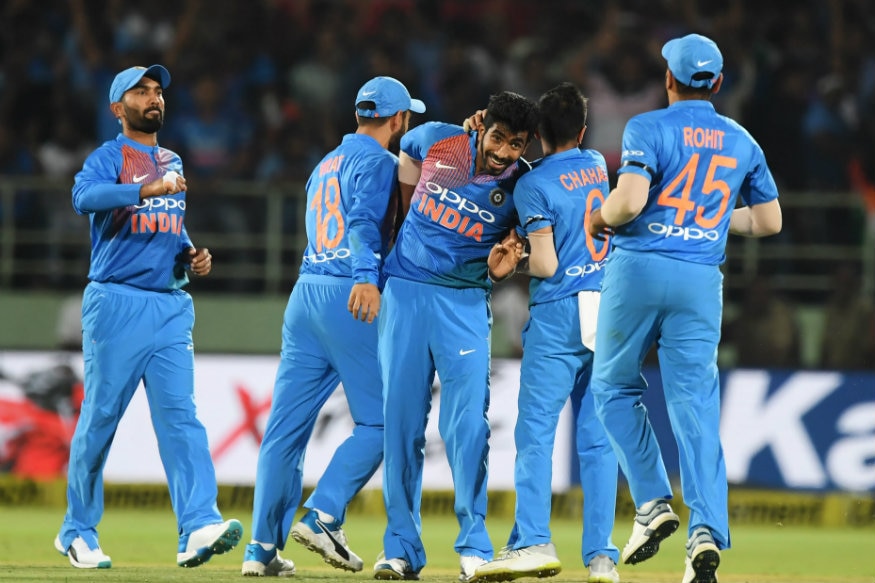 India's ace pacer Jasprit Bumrah admitted that the hosts were about 15-20 runs short in the first Twenty20 International but said that considering the slow and low nature of the Visakhapatnam surface a score of 126/7 gave them a fighting chance in the game.

"On this wicket, around 140-145 would have been a very good score. There was low bounce and it was difficult to hit big shots. We were short by 15-20 runs but we had a fighting total," said Bumrah at the post-match press conference.

"The wicket was a little difficult to bat on. It was sluggish. It wasn't easy to score heavily."

The slugging nature of the surface at ACA-VDCA Stadium was on show in both innings with batsmen from either side finding it tough to go for their shots from the get-go. Bumrah said that batting first, it was tough to gauge what a good score would be and that is where India fell short.

"Once you know your target is small, batting is a little different. Once you hit one boundary you don't need to take a lot of risks. When we were batting first we were still figuring out what is a safe total. Maybe that was the difference," he said.

Despite scoring just 126, the bowlers kept the hosts in the game even when Glenn Maxwell and D'Arcy Short were stitching a crucial stand. The newer batsmen found the going tough and the Indians ensured no easy runs were given. It eventually boiled down to 16 in two overs and that is when Bumrah bowled a corker of an over that went for just two runs.

However, with 14 runs needed in the last over and two off the final delivery, Umesh Yadav could not close the game as Pat Cummins and Jhye Richardson took the visitors home. Bumrah sympathised with Umesh insisting that in such stages the game can go in either direction.

"It can always go both ways. Once you bowl the last over in a close game, it's 50-50," said Bumrah. "You try your best, you're always clear in your execution, but some days it works and some days it doesn't.

"We wanted to close the game in our favour but it's OK, it happens. Death bowling is always difficult."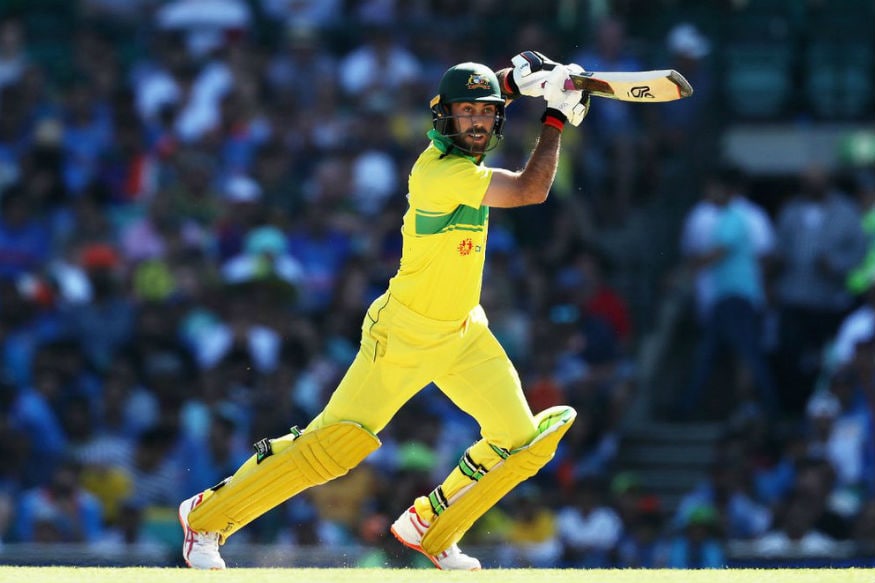 Maxwell, on the other hand, was relieved that Australia got over the line in a game they "probably should have lost". He was all praise for Cummins and Richardson who faced the last over nervelessly collecting two fours and with two needed off the last ball ensuring they did not stuff it up.

"To win a game like this - by the way we got ourselves in trouble by the last over, we probably should have lost and if it wasn't for Pat Cummins and Jhye Richardson pulling something out of the hat," said Maxwell after the game.

"I did mention to Finchy - if anyone could go out there, face their first ball in the last over and get us 14, it's probably Pat Cummins. He can do anything. He does it quite regularly. I think I remember him in UAE a few years ago. Think he came out and hit a first ball six. We only needed one to win and he hit it in the air. He got the job done tonight, but for him to keep a cool head, hit a gap on the off side against a guy who hits three out of six yorkers is just real good batting. And Jhye Richardson as well, at the end. For a young player to do that, I'm sure he'd have loved the opportunity to bat with Pat at the end. You see that little cuddle at the end. It was beautiful."

Maxwell himself had a pretty good outing with the bat scoring a 43-ball 56 and forging an 84-run stand with Short (37). Whilst the duo were out in the middle it seemed that the visitors would win on a canter but once they fell it all changed. Australia lost five wickets for just 24 runs to fritter away the advantage and it needed a special innings in the end to pull the side through.

"A lot of the times when you come over here, or when you're on overseas trips and you get close games, you lose them so often. The home crowd can get behind the home team and you can lose. It can just put your momentum in a different way and the days you're stuck in the hotel become longer than they are," Maxwell said.

The all-rounder also defended his decision of going after leg-spinner Yuzvendra Chahal against whom he was caught at long off trying to clear the boundary. His wicket is when the collapse started but Maxwell said that with Krunal Pandya and Jasprit Bumrah tough to score against, Chahal was the one he chose to target.

"It would have been nice to finish it off but I chose that Chahal was my time to go tonight and I still back that as the right decision," Maxwell said.

"I found Krunal (Pandya, 1/17 from four overs) and (Jasprit) Bumrah (3/16) were very hard to get away and we decided the two leggies were our best options to score off."

First Published: February 25, 2019, 8:42 AM IST