Hello, Indian Cricket Team. Welcome. And now that you are here before you resume the battle against the Australians, let me tell you a little bit about myself. I have been around a while you know - From the first Test to the first ODI, from World War II to the Olympics, from Queen Elizabeth to the infamous underarm. So let's take this trip down memory lane, shall we?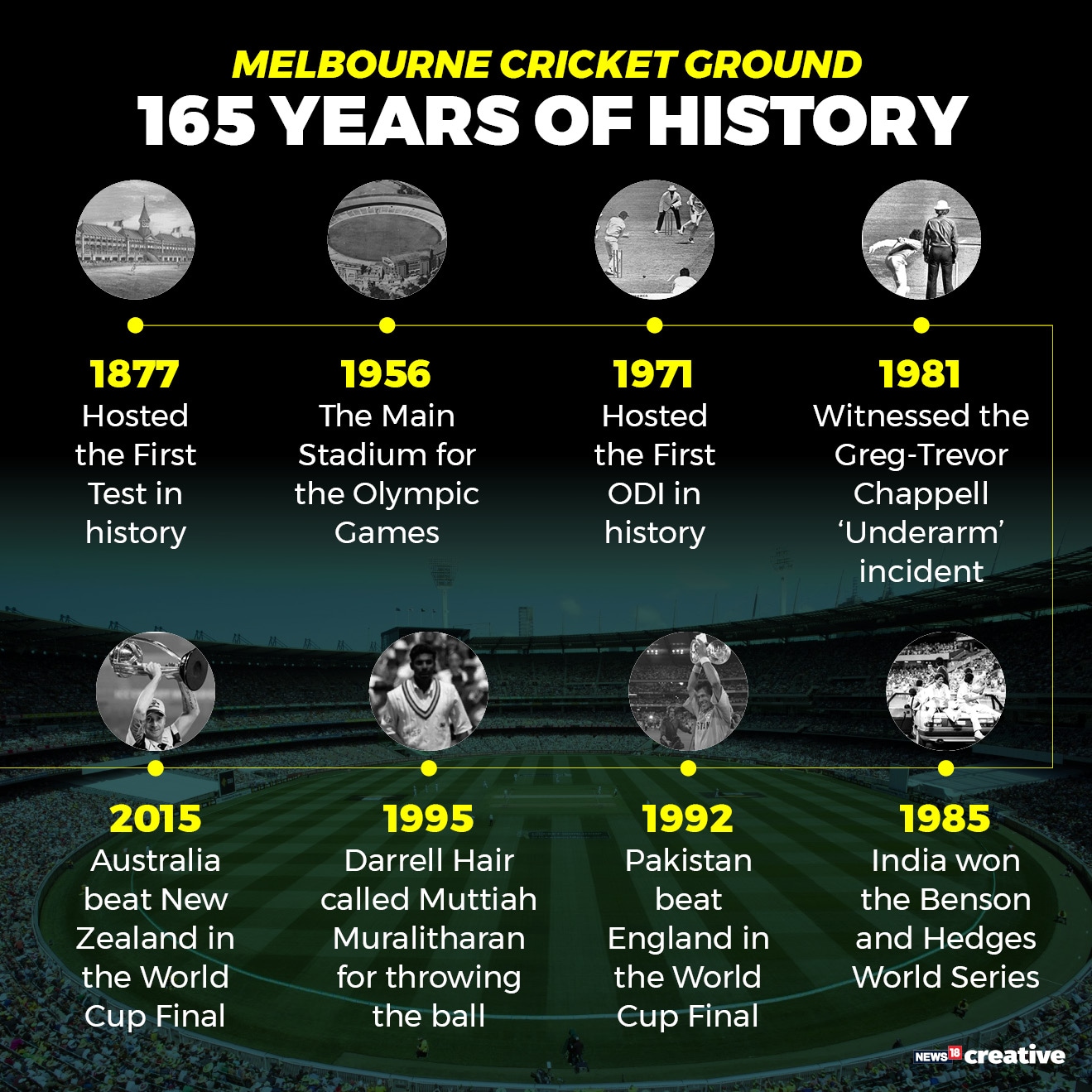 165 YEARS OF HISTORY

I was just 24. Queen Victoria was proclaimed the Empress of India some 75 days ago. Gandhi was just 7. And the Eiffel Tower was still ten years from construction.

It was the 15th of March, 1877. It was a historic day. I hosted the first Test match ever to be played between hosts Australia and England. Alfred Shaw bowled the first Test delivery to Charles Bannerman. After five days which included a rest day, Dave Gregory led the home team to victory by 45 runs.

In 140 years thereafter (1877-2017), I have hosted another 109 Tests. An aggregate of 111161 runs have been scored and 3687 wickets have fallen on the 22 yards at my center – only my old friend across the seas, Lord's, has hosted more matches and witnessed more runs and wickets.

I remember The Don's 270 in the second innings in 1937. It was a remarkable innings. He came out to bat at Number 7 with Australia in trouble at 97 for 5. It remains the highest score from the Number 7 position in Test history! The crowds went ballistic. In fact, this six-day match witnessed the second-highest ever recorded attendance in the history of Test cricket – 3,50,534 (the highest, by the way, is 4,65,000 between India and Pakistan at Calcutta in 1999).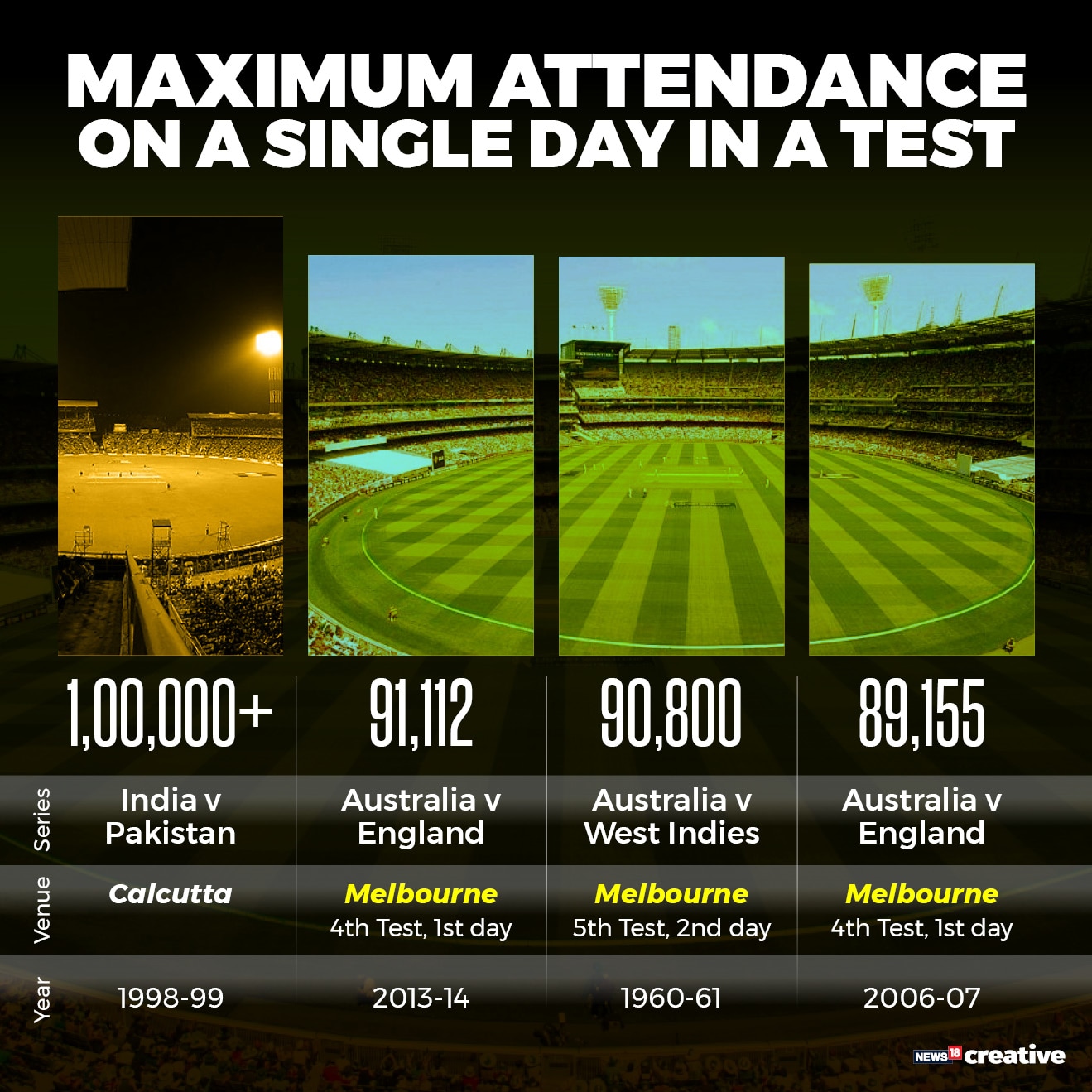 I was requisitioned for military use during World War II.

In 1950, I started a new tradition of hosting the Boxing Day Test (December 26). But more on this later.

It was a proud moment for me when I was the designated main stadium for the 1956 Olympic Games.

Ohh, how can I forget the furore I had witnessed a couple of years earlier when the Len-Hutton led England toured us in 1954-55. My groundsman, Jack House watered the pitch on the rest day to close the big cracks that had appeared on New Year's day. This was illegal and the story was reported by The Age.

In 1959, an American evangelist - Billy Graham - is known to have attracted a crowd larger than 130,000 people.

And then in 1960-61, when the West Indian, Joe Solomon was HAT-OUT. Yes, he was given out as his hat fell on the stumps. Benaud was the bowler.

I also hosted the first ever ODI between Australia and England on the 5th of January, 1971. Again, we beat them in a 40-over affair. Bill Lawry was our captain. Ian Chappell top-scored for us with 60.

In 1977, I hosted the Centenary Test – to celebrate the 100th anniversary of the first Test. Everyone was there – from Greg to Lillee to Rodney Marsh, from Gilmour to Underwood.

But you could not keep me away from controversy. It was the 1st of February, 1981. I was hosting New Zealand, our Tasmanian rivals for a one-day match. Chasing, they needed six runs off the last delivery. Greg Chappell instructed his younger brother, Trevor, to bowl the last ball 'underarm' to prevent Brian McKechnie from hitting a six. Although it was legal to do so, it was not quite in the spirit of the game.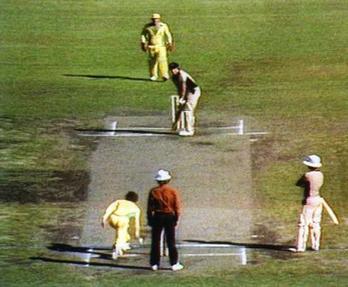 I have witnessed some close shaves too. The 1982 Test kept me on my toes and was heart-breaking. The match was evening poised after the first innings. England were bowled out for 294 in the second setting us a target of 292. At 171 for 3 with Kim Hughes and Hookes going strong, it seemed we'll pull off a great victory.

But Norman Cowans had different plans as wrecked our lower-middle order and finished with six wickets. Border and Thomson kept fighting and put together 70 for the last wicket before the latter was removed by Botham. We fell short by 4 runs.

In 1985 I hosted the Benson and Hedges World Championship of Cricket to celebrate 150 years of the State of Victoria. All the Test playing nations took part in this one-day tournament. Of course, you remember, India won. Ravi Shastri became famous and drove an Audi around my outfield.

1987 saw one of the most thrilling draws in Test history unfold right before my eyes. Australia, chasing 247, were in a comfortable position at 209 for 5 before Hadlee returned and reduced them to 227 for 9. The great New Zealand all-rounder equaled Ian Botham's record for the highest number of wickets in Test history (373). McDermott and Whitney played out a tense 29 remaining balls, falling 17 short of the target, but more importantly denied New Zealand a win.

In 1992, I hosted my first World Cup Final. Pakistan and England locked horns in a pulsating clash. The atmosphere was electrifying as more than 87000 people flocked into my stands. The great Wasim Akram blasted 33 runs in just 18 balls and along with a young Inzamam accelerated the Pakistani score to 249. He returned to pick three wickets and was aided by Mushtaq Ahmed and Aaqib Javed. The charismatic Imran Khan led Pakistan to a 22-run victory.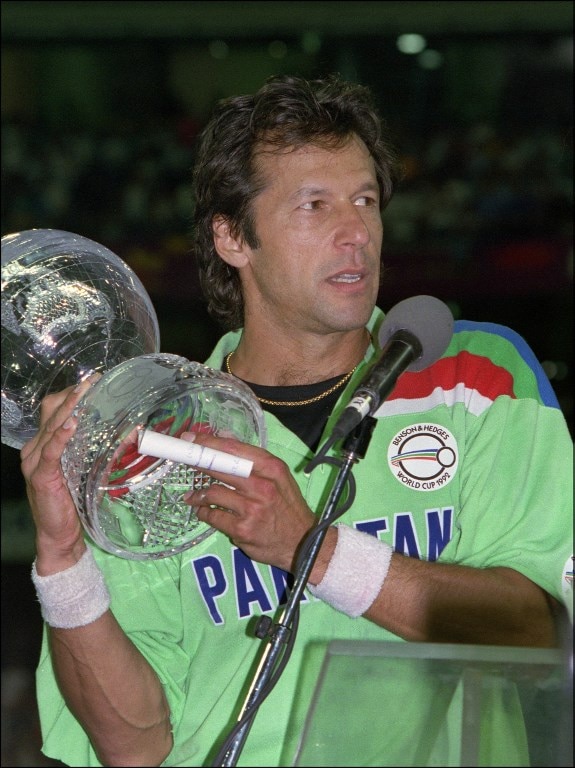 (AFP)

But as I mentioned to you before. You cannot keep me away from CONTROVERSY! This time it involved an umpire and a budding spinner. Darrell Hair called Muttiah Muralitharan for throwing the ball seven times in three overs during the match. Arjuna Ranatunga, the Sri Lankan skipper, took them off the ground in protest but returned after a short interval.

England got the better of us in 1998 – by just 12 runs. Dean Headley snatched away an easy chase (of 175) from us as we collapsed from 103 for 2 to 162 all out.

The 1st of February, 2008 saw me hosting my maiden T20I match. Australia skittled India for 74 and won by nine wickets.

In 2015, I again hosted the World Cup Final and was proud to see the boys annihilate New Zealand by seven wickets with 101 balls remaining. I recorded my highest cricket attendance of 93,013 on this day.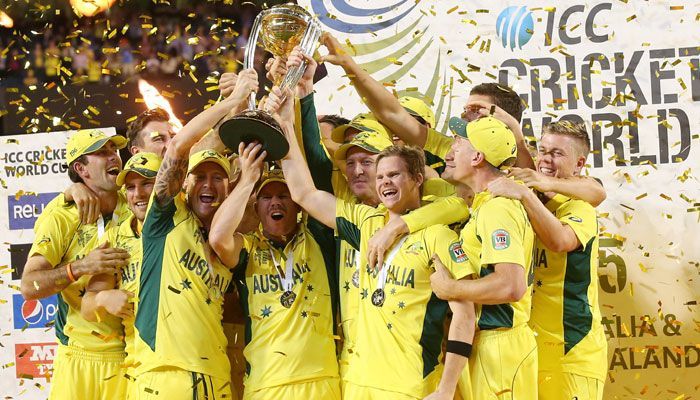 In December 2017, I witnessed my highest individual score by a visiting batsman when Alastair Cook registered an unbeaten 244.

So yes, I have seen it all!

THE ATMOSPHERE:

I am often referred to as "THE G" and I am the largest stadium in the Southern Hemisphere. I am also the oldest cricket stadium in the world having hosted my first Test in 1877. The Oval hosted its first Test in 1880, SCG in 1882, Old Trafford and then Lord's in 1884.

Even if I say so myself, I am an imposing facility, one of the biggest grounds in the world in terms of playing area. In terms of capacity, I am by far the largest and can hold up to a little over a lakh people. Developments in the 1980s and 1990s reduced my capacity from a mammoth 1,25,000.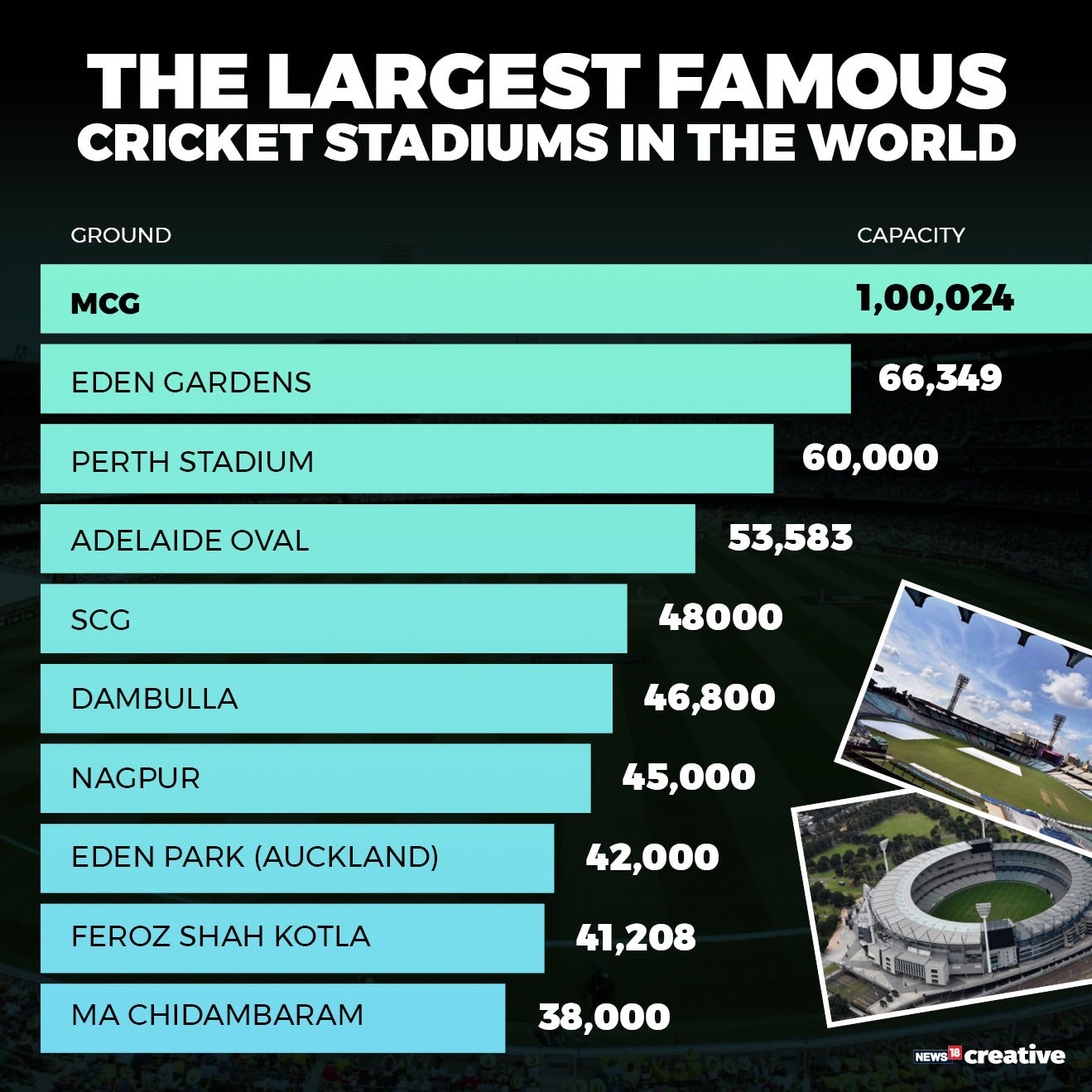 Let me remind you, the atmosphere can be intimidating. Large stands and a boisterous crowd which acts as an active 12th Man cheering on vociferously for the home team.

The Great Southern Stand holds close to 50,000 people. There are two magnificent giant scoreboards. The buzz even when at half capacity is electrifying. Must of the noise is generated in the infamous Bay 13. Adding to the atmosphere are the giant light towers – the tallest for any sporting venue in the world.

My most famous tradition, of course, is of hosting the Boxing Day Test. 

BOXING DAY TEST:

Traditionally, a Sheffield Shield match between Victoria and New South Wales was played over Christmas and included Boxing Day as one of the scheduled days of play. The Test I hosted was played as the New Year Test.

However, during the 1950-51 Ashes, I hosted a Test from the 22nd to the 27th of December and thus this became the first Boxing Day Test. It was only from 1980 that the modern tradition of starting the Test on Boxing Day became an annual fixture.

There have been some great Boxing Day Tests over the years. I have told you about some earlier in the piece. Some of the other famous ones include the 1975 Test when Lillee and Thomson combined to get the better of the mighty West Indies, the 1981 Test against an even mightier West Indies side when Kim Hughes hundred in the first innings proved to be the difference between the two sides, Warne's hat-trick against England in 1994, Sehwag's 195 in 2003 and Warne's 700th Test wicket in 2006.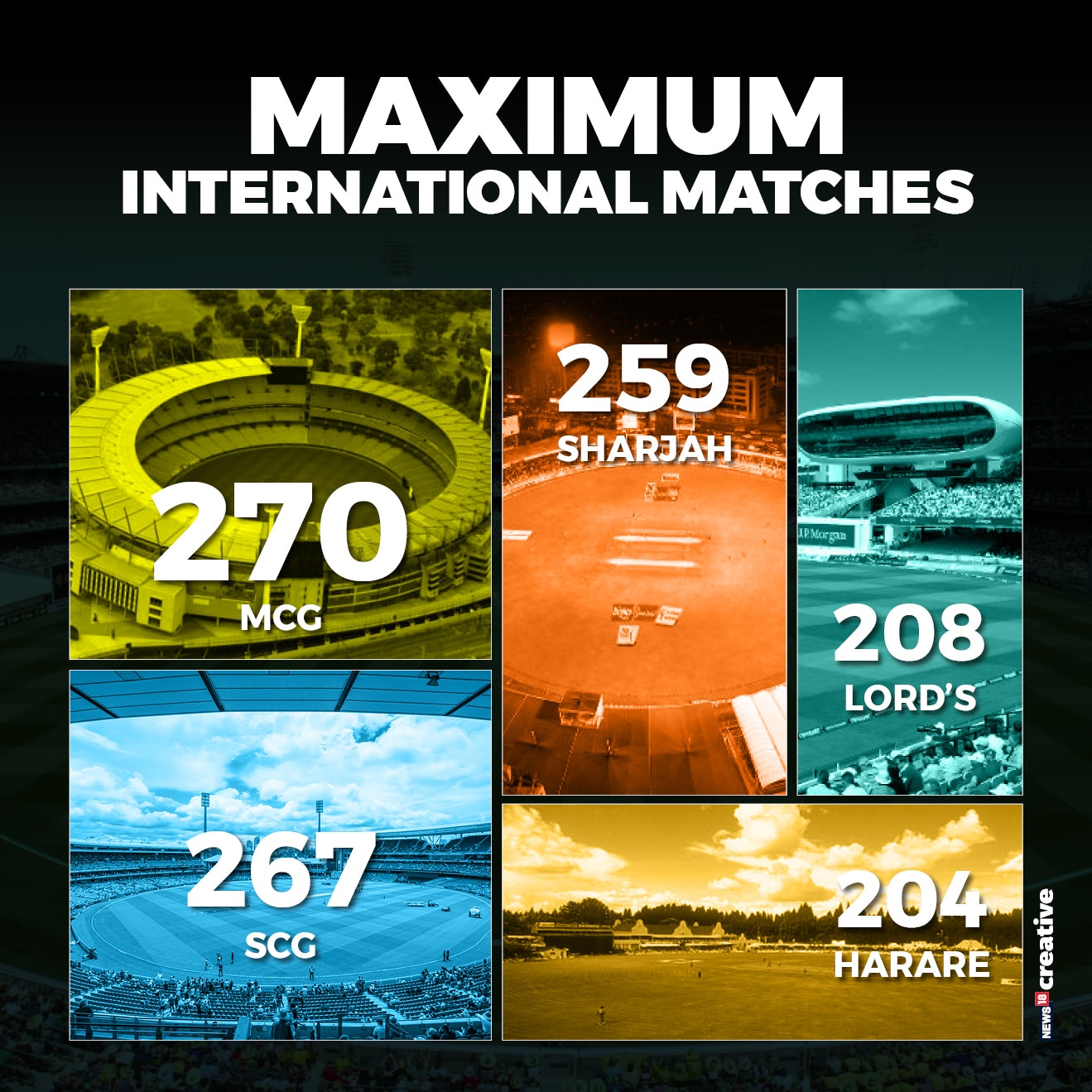 RECORDS AT THE MCG:

Number of International Matches: 270

Number of Tests: 110

Highest Team Score: 624 for 8 declared (Australia vs Pakistan, 2016)

Highest Individual Score: Bob Cowper (307, Australia vs England, 1966)

Maximum Runs: Don Bradman (1671 in 17 innings)

Best Bowling in a Match: Wilfred Rhodes (15-124 in 30.2 overs in 1904)

Best Bowling in an Innings: Sarfraz Nawaz (9-86 in 35.4 overs in 1979)

Maximum Wickets: Dennis Lillee (82 in 26 innings)

Number of ODIs: 148

Highest Team Score: 344 for 8 (ICC World XI vs Asia XI, 2005)

Highest Individual Score: Jason Roy (180 vs Australia, 2018)

Maximum Runs: Ricky Ponting (2108 in 41 innings)

Best Bowling in a Match: Ajit Agarkar (6-42 in 9.3 overs in 2004)

Maximum Wickets: Shane Warne (46 in 28 innings)

So welcome back India, hope you leave me with some more unforgettable moments at the end of this encounter!

First Published: December 23, 2018, 8:22 AM IST