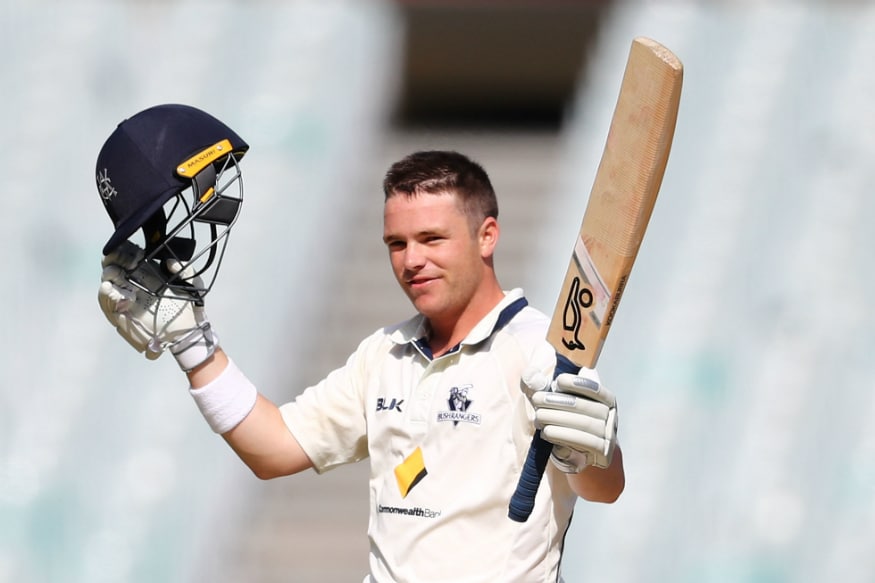 "Welcome to the brotherhood, you little bastard."

A moment after Marcus Harris received his maiden call-up to Australia's Test side he got this text from national coach Justin Langer, also his former mentor at Western Australia. The 26-year-old is expected to make his Test debut in the first Test against India in Adelaide after being included in the team for the first two games of the four-match series.

Langer, then at the helm of Western Australia, had in the past criticised Harris for being a "mediocre with flashes of brilliance" before the latter moved to Victoria. Harris became the youngest Australian to score a first-class 150 in Sheffield Shield in 2015 but his batting average for the first few years remained in the low-thirties.

Langer, however, wasted no time in setting the record straight.

"Let me squash this straightaway - Marcus Harris is like my little brother," said Langer. "I've known him at Scarborough Cricket Club since he was about 10 years old.

"Did I say (he was) mediocre with flashes of brilliance? Yeah I did, because that's what he was. That's the truth, look at it.

"I keep reading your guys' headlines (suggesting) there's a big thing about Justin Langer and Marcus Harris because he said he's mediocre – he's my little brother! I love him, I love him, he makes me laugh every time I see him. When I read those things it's like a dagger to my heart because I know it's actually not what happened."

Harris too echoed Langer's sentiments. "I said to him I was actually speechless and he said 'no you weren't'. It was really good. I am really looking forward to seeing him. I haven't seen him for a little while.

"It didn't really wind me up with what he said. We had a really good meeting when I left WA. I know we ended on good terms. I understood that if you put a lot of time into someone and they leave the state you would be upset. That was fine by me," Harris said.

"That's all good, no worries there."




Marcus Harris explains how he heard the news of his Test call-up.


Lucky @Beery19 is available for dog-sitting duties! 🐶 #AUSvIND pic.twitter.com/PkyAtoUpit

— cricket.com.au (@cricketcomau) November 22, 2018



It was after moving to Victoria that Harris came to his own. The left-handed opener averaged 43 and 42 respectively in the first two seasons, and has now amassed 437 runs at 87 in four Shield games this season, which includes a terrific 250 against New South Wales last month.

"As I've got older I've matured a lot more," Harris said. "I've been able keep myself level when I left the playing field.

"I know when I was younger, if I got a hundred I'd be so up and then next game I'd come in and get a bit low (if I missed out). Being able to back up games and just being consistent has been my main focus the last couple of years and that's showed with my results.

"I have had a good couple of years here with the Vics. It's great to have been a part of a successful side. I have probably fed off that a little bit so, obviously, to win a Shield in the first year here, and to have another solid season last season, probably helped my case."

Langer added: "What he's done (since leaving WA), to his great credit, is he's become a really consistent opening batsman with flashes of brilliance.

"And that's what really good players do and that's why he's been selected to play for Australia, because he's transformed himself from a young bloke who got really good 20s and some brilliant hundreds into a lot more consistent performances.

"He's had two very good seasons. That's why he's been selected."

First Published: November 22, 2018, 4:17 PM IST