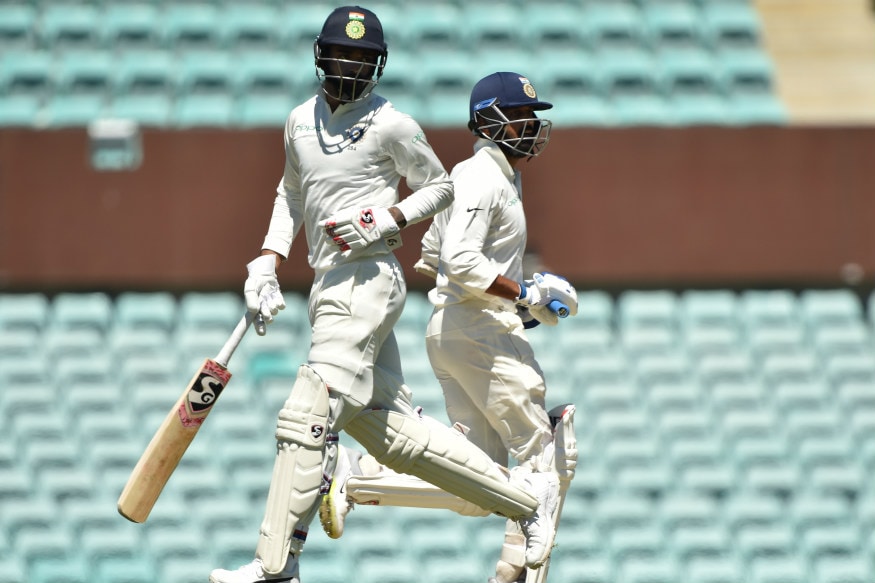 In this week's edition of #YourCallonCN, we asked our users – Should India drop both Vijay and Rahul for the Melbourne Test?
With both batsmen not performing to the best of their abilities, many of you saw merit in making changes at the top of the order.
In fact, Tushar Jain (@mainlycricket) feels that it's time for India to start looking beyond the opening pair for good.
"I don't want to see any of these anymore in Test cricket. Fed up of regular failures despite giving enough chances. Let's search for new openers for India so that we can do well in Tests overseas," believes Tushar.
Anurag Sinha from Patna (@anuragsinha1992) said that while Vijay should retain his spot, KL Rahul should make way for Rohit Sharma, who can 'deliver the punch'.
"In my opinion Murali Vijay should open the batting with Rohit Sharma because Rohit has got the talent of playing horizontal bat shots. He can specially pull the ball well on bouncy tracks, whereas as far as Rahul is concerned, he doesn't look in good touch. He has gotten out bowled so many times and that is an alarming thing for him and for the Indian team. So it's better that Rohit gets a chance, he can deliver the punch!"
Mohamed Naeem from Chennai also feels that while it may be a bit of a stretch to replace both openers for the Melbourne Test, KL Rahul's position is under threat.
"I think one of the openers will make way for Mayank Agarwal in the Melbourne test. Most likely it will be KL Rahul. For me Rahul has been given ample chances but he failed to cement his spot. It's time to give him a break to repair his technical issues and to rebuild his mental strength. I supported Rahul in my in previous message but he is lacking confidence at the moment and not helpful when the team needed him most.
"I'll still give a chance to Vijay. He is already playing in place of Prithvi so he should use his chance wisely. I think the formula to open with two new openers won't work and it is an unlikely one. Hopefully, Agarwal will get his debut cap in the boxing day Test, and he needs an experienced batsman like Vijay who is good in defence, which will be very helpful to Agarwal while facing one of the best bowling attacks."
And finally, Deeraj Raja from Chennai opines that it is in fact Vijay who should be benched in the Melbourne Test and Rahul should be given another chance.
"My opinion is that Rahul and Mayank should open the innings. Both Vijay and Rahul are in extremely poor form and as we don't have Prithvi Shaw, we should play any one of them. The advantage of choosing Rahul over Vijay is that Rahul plays aggressively and he gets some runs in short time," reasons Deeraj.
"But Vijay plays for a long time, scores below 20 runs and gets out. He was doing the same in the England series as well. Rahul gets out only because of poor shot selection and if he figures it out he can play a good innings. We saw that in 5th test vs England. Also, we should definitely play Bhuvneshwar ahead of Yadav in the squad as he can take wickets and bats well too."