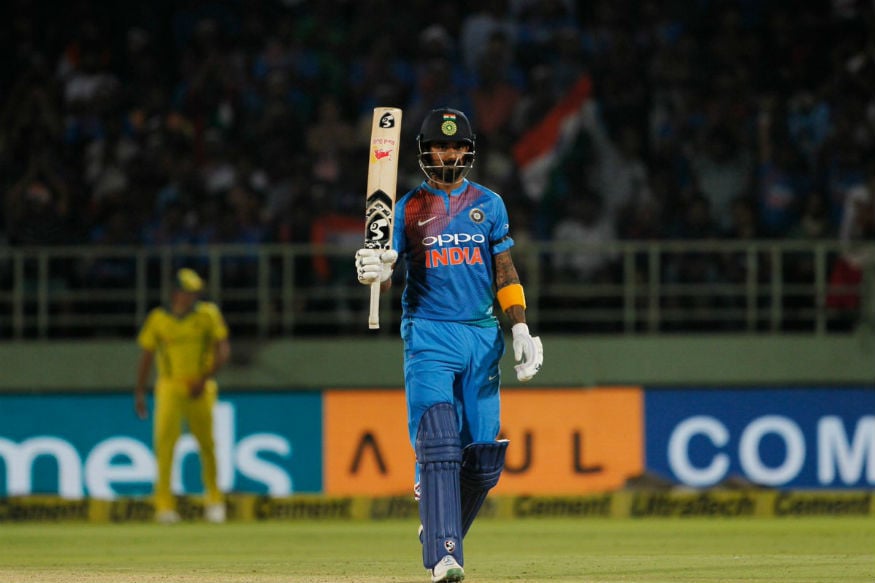 In this edition of #YourCallonCN we asked you if KL Rahul should open the batting instead of the struggling Shikhar Dhawan in the third ODI.
Having taken a 2-0 lead in the five-match ODI series and with just three matches to go before the 2019 ICC World Cup, would it be the right time to give Rahul some game time instead of Dhawan who has struggled to find any rhythm. That Rohit and Dhawan will open the batting come the mega event is a no-brainer but would it make sense to give Rahul some time in the middle?
There were plenty who were of the opinion that Dhawan should be rested.
Monty Patni - "Yess ... but should be given sufficient innings to firm his place ... he is immensely talented"
Anurag Barua - Yes. He is in squad and if he is in the thought of wc then he should open for next 3 games.
Kaushik Nayak wished for Pant to get some game time too. "Rahul should be in team instead of dhawan & in place of rayadu pant should have a chance."
Tushar Jain (@mainlycricket) - "Yeah, KL Rahul should open the innings in next match. He should open with Shikhar Dhawan. Rohit Sharma can be rested. Playing KL and Shikhar gives India Left-Right combination too. If KL performs in the given matches, he can be selected in WC Squad. #YourCallonCN #WhereFansRule"
SHANKAR (@VShanki67) - "Yes K L Rahul must be given a chance to open instead of Shikhar Dhawan.He did reasonably well in the two T20s after a long time & would be better off if he is played in the 3rd ODI.Dhawan looks out if touch and needs a break.Right time to test Rahul ahead of the world cup."
Chidu Hullur (@Hullur) - "Without a doubt. Shikar is currently out of form, need to sit out for some games and recoup. Rahul is an exceptional talent and his recent performances in t20s is a testimony to his form. Giving Rahul chance will help him, and also India will have options upfront."
Arvindh (@imarvindhsharma) - "Yes he should open. He needs maximum game time ahead of WC . He's the first choice back up for any batter in top 3. And we should stop ruling him out as back up keeper. He's shown in IPL what he can do behind stumps. Time to acknowledge that and may be provide chance as WK too."
There were ones which didn't agree with the call as well.
@SukenduKumar - "Not at all... remember the reason India dominating in odi for couple of years is only because of their top 3..let them play..if Rahul wants to fit in WC squad..then either backup opener or no. 4 position.. No way to replace them..if India do so, believe we'll pay heavy cost."
Yathiraj Shettigar (@yathirajparkala) - "No time for experiment right now Should go with both existing openers."
Pranav (@being_pranav_ ) - "No way. India's both the openers haven't really got going. This is the last series before WC so Ind should stick with the same top order."