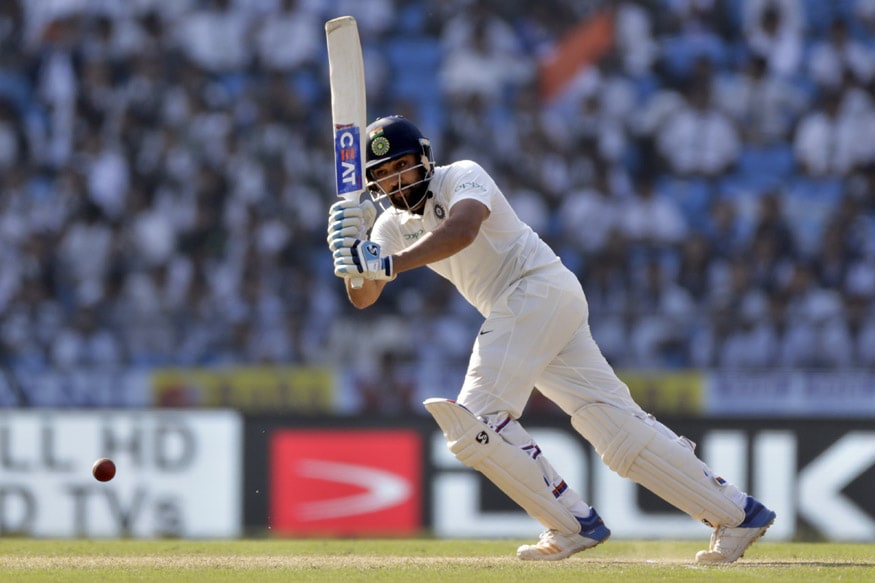 This week, we asked our users – Do you think Rohit Sharma should be part of the playing XI for the first Test at Adelaide?
It's fair to say that opinion is divided on this one. While some of you feel Sharma is too good a batsman to be left out of the starting XI, some think the team should turn their attention elsewhere.
Shubhartho Ghosh from Doha, for example, feels that Sharma's game is tailor made for Australian pitches, and that he will "leave a mark" on the tour if given a chance:
Being an unabashed fan of Rohit Sharma, I strongly feel he should be included in the playing XI for Adelaide. His back foot game is tailor made for the Australian tracks and so is his ability to play well off of the front and back foot. Secondly, the true nature of the Aussie pitches would give Rohit value for his shots. I would pick Rohit as the opener with Vijay considering Rahul's current vulnerability. Rohit has opened earlier in ODI cricket and is more than capable of doing the same in test cricket. He only needs to play his natural attacking game in tests which was missing on the SA tour. My advice to the Indian think tank, pick Rohit and back him to do well and he will leave a mark on this tour.
Ashima Bhatnagar from Mumbai, though, has a different view:
I would honestly love to see Rohit Sharma in the team but there is just one problem with that. I want Ashwin to be a part of the team more! The thing is most Australian batsmen are left handed and Ashwin could be important in taking wickets while spinning the ball away from left handed batsmen. I honestly think our batting line up is strong enough to cope without the presence of Rohit Sharma.
At the top of the order India should play Vihari in place of Shaw. Both are the future of Indian cricket and it makes no sense, in my opinion, to put someone like Rohit in their place. He is brilliant in ODIs, but not in Tests.
For Siddharth Takru, an enthusiastic cricket fan from Gurgaon, Rohit Sharma can do the job in both Tests and ODIs:
Rohit Sharma is a game-changer and it's a no brainer to have him in the team. Shaw is already injured, and Rohit offers something completely different in the opening position. I don't know why he is being talked about as an option lower down the order. If he can do it in the ODIs as an opener, he can do it in Test matches, it's about trusting a senior player to perform the task.
The team has enough cover if Rohit fails. Prithvi will be back by around the second or third Test match and he can go back in, but I think that at the very least Rohit deserves a chance.
And finally, Samarth Khanna from New Delhi feels that playing Sharma in Adelaide will be counter-productive, especially when it comes to looking ahead to the future:
What's the use of playing a batsman like Rohit Sharma at the top of the order when there are so many others waiting in tow? India needs to play someone like a Vihari at the top. Vihari + Shaw is going to be the future Indian test opening partnership anyway. Makes no sense to use Rohit. Maybe at number six, but not in the opening position.