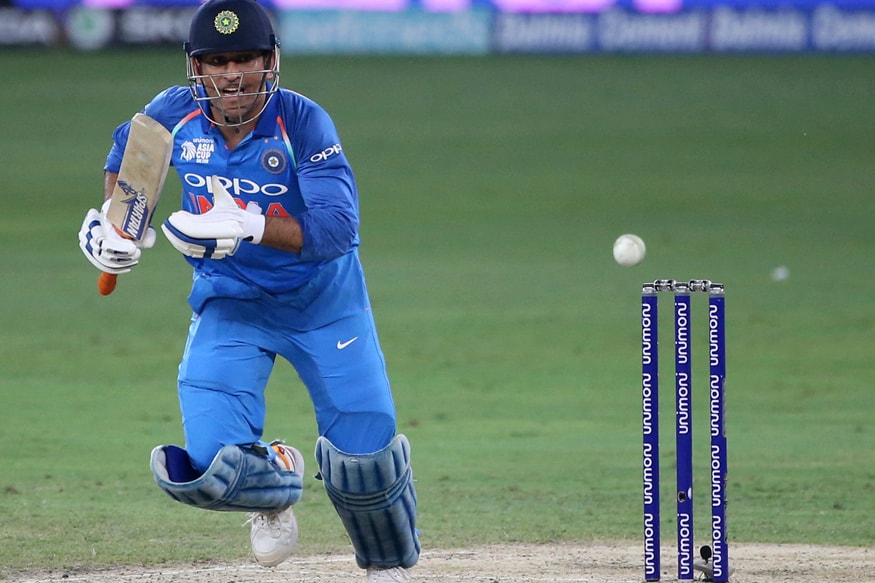 India could not have gotten off to a worst possible start chasing 289 in the first ODI, losing Shikhar Dhawan, Virat Kohli and Ambati Rayudu inside the first four overs to be reduced to 4/3. At such a stage MS Dhoni walked in and alongside Rohit Sharma began building the run chase.
While both batsmen started off slowly, Rohit soon caught up to eventually slam a 22nd ODI ton. Dhoni, however, failed to up the ante and although he did manage to score a half-century, his 51 took 96 balls - at a strike-rate of 53.13.
So, we asked users in this edition of #YourCallonCN - Was Dhoni's Approach Justified? Many of the users felt Dhoni should have maybe gone for his shots a bit early, while some were in support of the former captain's approach.
Rajit (@imrajitd) felt that while Dhoni looked a bit out of touch, his innings on the day was warranted considering the circumstance he walked out into.
"There is no doubt that MS Dhoni is clearly struggling to get his timing right now. He used up too many balls but stemmed the collapse & had he not got a rough decision this middling innings would have ended up being more meaningful," wrote Rajit.
Vivek (@Bibek_BRB) from Bhubaneshwar suggests that Dhoni is more suited to bat at No. 4 for India and while his innings in the first ODI was fine, it ideally should have come at a better strike-rate.
"MSD is best suited at No.4. His finishing powers are on the wane so the team must use him up the order and that will benefit both. His innings today was fine in the context of the game but should have been better in terms of strike rate," felt Vivek.
Suraj Karanje (@surajkaranje) says he felt Dhoni's initial approach was alright but he should have paced his innings better.
"He was right to play slow. 6 runs in 36 balls are okay, I don't mind. But you have to keep in mind chasing total.. so Dhoni should have paced his innings like next 40 balls 50 runs.. 56 runs from 80 balls, 90 balls 70 runs and so on," writes Suraj.
Sreejith Nair (@sreejith007nair) wrote, "With scoreboard 4-3, I see no harm in that innings."
And finally, Govind Krishnan (@gkka3001) from Ranchi said that according to him Dhoni's innings and approach was fine but he certainly looked a bit rusty.
"I believe Dhoni's approach was right for the game, India were 4/3 and it required a calm head in the middle and he played the right kind of innings at the time. He could have accelerated a bit but given the slow nature of the wicket and also the fact that he did look a bit rusty he could not.
"It is very clear that he does not have the same hitting prowess as he had before but if you see the situation it demanded a more cautious approach and he played in the same manner. He could have accelerated but he was not middling the ball and even if you see his dismissal, he was slow on the ball so that clearly shows that he needs more match practice and India needs to send him at No,4 or even No.3."