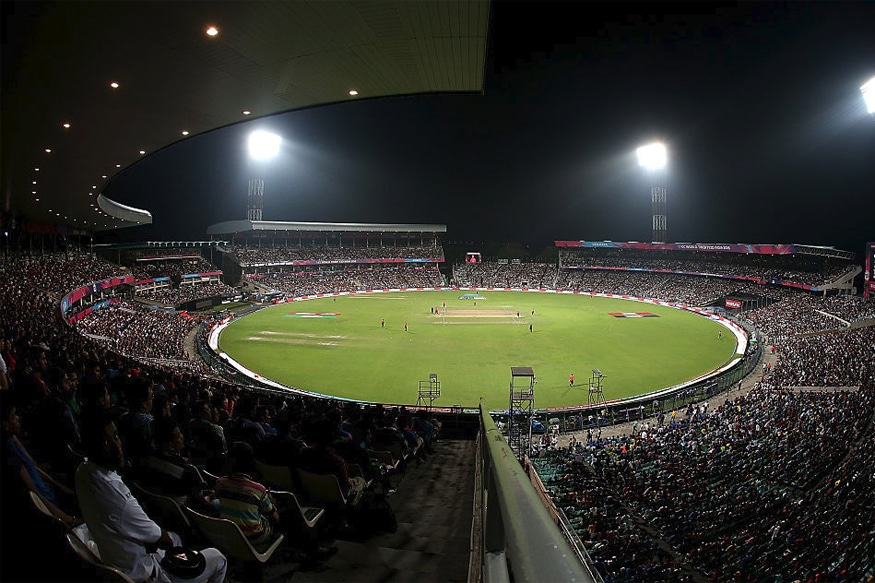 Kolkata: With two days to go for the historic Day-Night Test at Kolkata's Eden Gardens - all eyes will be on the 'SG Pink Ball' which India is going to play for the first time ever on November 22.
In recent past decision to use Pink Ball drew mixed reaction from sports fraternity. While a section of them questioned its endurance in Test matches, some claimed that it will be difficult to sight under the floodlights.
Cricket Association of Bengal (CAB)'s chief curator Sujan Mukherjee, however, feels that the Pink ball is perfectly alright for the historic Day-Night Test match.
Speaking to the News18, he said, "For me this Pink ball is perfectly alright for this match. It has met all the criteria required to be used for such a mega Test match. I don't know about the other experts but to me it's alright."
When asked whether the Pink ball was tried or not, he said, "As per BCCI rule we cannot use the main pitch for any trial 15 days ahead of the match. But yes, the ball was tried on the adjacent pitch (near the main pitch) and it behaved perfectly. Everything was alright and I believe that everybody is certainly going to enjoy the match as Eden wicket has always been sporting".
Mukherjee complained that they failed to put the Pink Ball on trial earlier due to Cyclone Bulbul. "The cyclone delayed our job by 10 days. The pitch was full of rain water. It took lot of effort to prepare the pitch in a short time. Now the outfield and the pitch both are ready for the mega show on November 22," he added.
Meanwhile, the entire stadium (interior and exterior) were decked up with pink murals and lights.
Bangladesh Prime Minister Sheikh Hasina, Union Home Minister Amit Shah and Chief Minister Mamata Banerjee will be present at Eden Gardens to witness the historic match.
Speaking to News18 over telephone Sheikh Hasina's press secretary Ihsanul Karim, said, "Our Prime Minister will not stay in Kolkata. She will be in Kolkata on November 22 and she will return to Dhaka on same day due to her important engagements in Bangladesh."
Besides politicians, several well known sports personalities like Boxer Mary Kom, shooter Abhinav Bindra will also be present on the occasion. There will be a special talk show with cricketers like Sachin Tendulkar, Sourav Ganguly, Rahul Dravid, VVS Laxman and Anil Kumble.
Almost all the tickets are already sold out and more than 45,000 people are expected to witness the historic moment.
Kolkata police is also prepared with their elaborate security measures in and around the Eden Gardens.