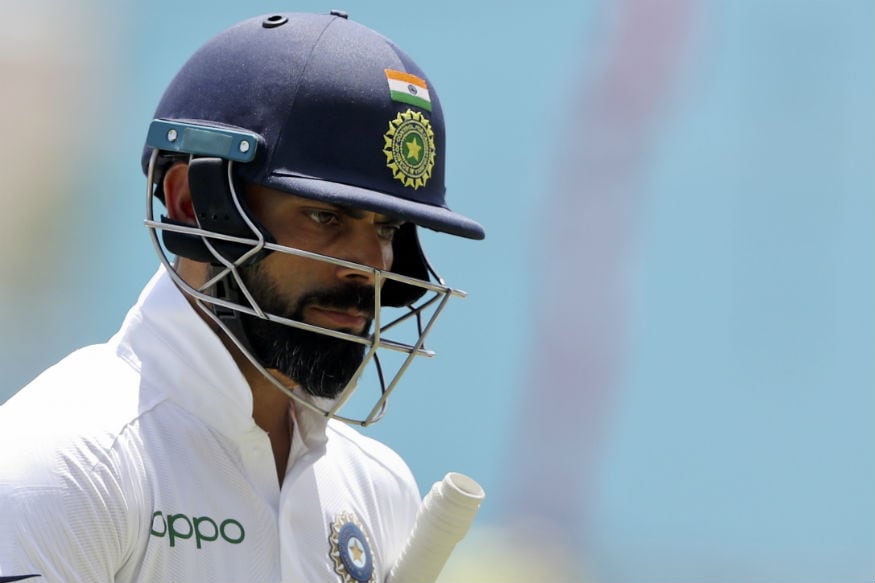 It has become a habit for Team India to win Tests at home, at will. Be it the fast bowlers or the batsmen, all the players are chipping in with valuable performances for the country that is making the team mighty successful, and skipper Virat Kohli couldn't be happier with the performance of the team.
"I don't really know what to say. Clinical performances all around. The team is playing really well. I can't say something which people are not seeing on TV.
"Fast bowlers are at the top of their game. It's a dream bowling combination for any skipper. Even the slip fielders are ready as they know the ball can come any over," Kohli said at the post-match presentation.
With this win India's record at home has come in focus once again, and many are starting to compare the unit to the mighty Australian team of early 2000s, that was almost unbeatable at home.
"The numbers and the records are there to see. Our focus is to take the Indian cricket higher and higher. The motivation and the intent is right and we don't care about the numbers," added Kohli.
Talking about Mayank Agarwal, who scored his second double ton, Kohli remembered the times he was struggling to score a big ton.
"I know the importance of getting big scores, I took a lot of time so I wanted him to score big. I don't want the guys to make the same mistakes that I made.
"Pink ball test its going to be exciting. The crowd over the last three days have been brilliant. It gives the players extra motivation to go out and perform."
Man of the Match Agarwal said it was a dream come true for him to play for India and produce this kind of performance.
"It's dream come true to play for India, grateful for the start I've got. Hope I can continue. I do practice my six-hitting but not during the Tests, but I do try and hit a few in domestic cricket," said Agarwal who made 243 in India's only innings.
"It's great to have somebody who motivates you. When I got my first 150, Kohli was at the non-striker's end and he said 'nothing short of 200 for you next'."
About the Day/Night Test in Kolkata, he said, "We've had three pink-ball sessions under lights, Rahul Dravid arranged those in Bangalore. Looking forward to the game now. It's going to be a landmark game for us."