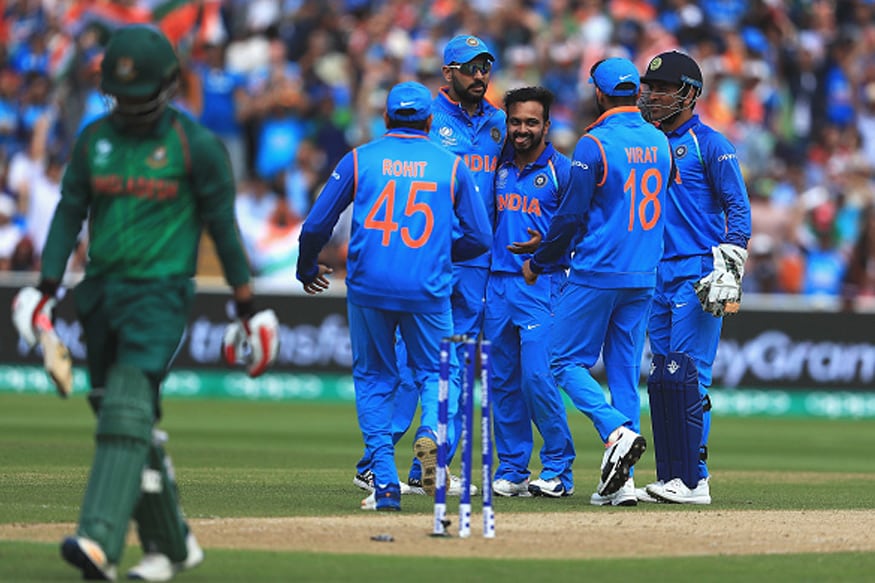 Birmingham: India off-spinner Kedar Jadhav says wicketkeeper MS Dhoni doesn't need to provide verbal encouragement as looking at the former skipper's eyes is enough for Kedar to understand what MSD wants him to bowl.
"He provides me with all the knowledge that he has," explained Kedar of the input he had received from the former India captain. "Even while I am bowling he is looking at me and from his eyes only I can tell what he wants me to bowl."
Kedar took two for 22 in six overs, removing Tamim Iqbal (70) and Mushfiqur Rahim (61) on Thursday as India coasted to a nine-wicket win over Bangladesh in the semi-finals which set up a title showdown against bitter rivals Pakistan on Sunday.
Kedar also said that he doesn't think of himself as a part-time bowler and his record in the past also says the same. He also stressed that he has confidence in the bowling abilities and variations.
"I have been bowling in the nets and I also bowled in the previous series as well where I took wickets also. Before this match I had six wickets and most of them have come against top-order batsmen. It is not like I am taking wickets of tailenders," said Kedar.
"So, I have that confidence in myself that batsmen will find it difficult to score the big shots off my bowling because of my variations. I feel my bowling is all about reading what the batsman is trying to do," he added.