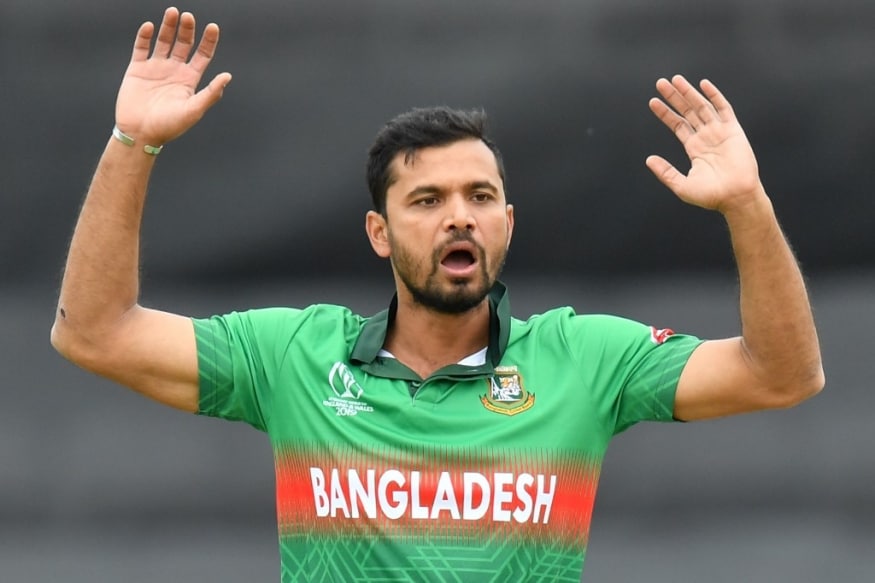 As India sealed their qualification to the semi-final of the tournament after 28-run win over Bangladesh in the ICC World Cup 2019 group stages, Bangladesh captain Mashrafe Mortaza pointed towards the lack of partnerships as the reason behind their unsuccessful run chase.
"Look, it's a match we have to win, so yes. I think it was a good effort even though we could not win, Mustafizur bowled will to finish things for us in our innings," he said. "But the problem was we could not have lots of partnerships in the middle."
Bangladesh were in the chase for long periods of the game, and even after they lost Shakib Al Hasan, (66 off 74), the pair of Sabbir Rahman and Mohammad Shaifuddin put on a partnership which gave the Indians a few jitters in the field. However, Mortaza acknowledged that they needed to do better with regards to maintaining those partnerships.
"Even if one of our partnerships kept going, it could have been a different match," Mortaza said. "A bit of luck could have gone our way (through the tournament). Shakib played very well and of course Mushi (Mushfiqur Rahim) batted very well throughout the tournament."
Rohit Sharma was the star of the Indian innings, with his 104 off 92 balls instrumental in propelling India to the score that they reached. However, things could have been very different as he was dropped on just nine runs by Tamim Iqbal.
Speaking about the catch, Mortaza said, "I mean, a batsman like Rohit Sharma is in such good form. Obviously, the drop had an effect, but you cannot put all the blame on Tamim. But to be honest, after the drop, he went on to score a hundred, so it's a lot. But it's something which can happen in the field."
Bangladesh have one match remaining in the World Cup against Pakistan, and Mortaza sounded optimistic about going out there and giving a good performance for their supporters.
"We will try our best, our fans have been fantastic through the tournament and obviously today as well. Hopefully we will finish the tournament on a good note."