Most of the talk surrounding the India-Bangladesh series is on anything but the cricket. Bangladesh players' strike, Shakib Al Hasan's ban, Delhi's air quality to name a few.
Amid all this, the two sides get set for a three-match T20I series beginning on Sunday at Delhi. There's less than a year to go for the T20 World Cup in Australia, and both sides will look to continue their preparations.
What are the areas India will look to work on in the three matches? We have a look.
Batting first, irrespective of conditions
India have lost 6 of their last 12 T20Is batting first. It's clearly an area to work on.
India made their intentions clear when they opted to bat first in Bangalore in the second T20I against South Africa. It's not a venue where captains opt to bat, and India managed only 134 for 9, eventually losing the game. Still, the intent was right as India were looking long term.
India will look to do more of that in the coming games. It's a strategy not too dissimilar from how Rahul Dravid and Greg Chappell relentlessly opted to field upon winning the toss between 2005 and 2007, ensuring India becomes a good chasing side.
Batting first is also important given India's new approach to T20Is, that of batting deep. They have to test how far they can go.
More batting time for Shreyas Iyer, Manish Pandey
(AFP)
Virat Kohli taking a break will help India give more opportunities to at least one of Iyer and Pandey. India had only slot in the middle order in the previous two series, against West Indies and South Africa. India went with Pandey in West Indies and Iyer against South Africa, but neither got much opportunity to bat.
Here's a look at how they performed:
Pandey v WI 1st T20I, 19 (14) chasing just 96.
Pandey v WI 2nd T20I, 6 (8), coming in in the 16th over.
Pandey v WI 3rd T20I, 2* (5), coming in the 18th over with 17 runs left.
Iyer v SA 2nd T20I, 16* (14), coming in the 14th over chasing 150.
Iyer v SA 3rd T20I, 5 (8), coming in in the 9th over.
Apart from the third T20I against South Africa, there was little opportunity for the No. 5 batsman to make an impression. Both Iyer and Pandey are not known for big hitting from the outset, which means they'd enjoy batting higher in the order. This series will provide that, at least to one of the two.
Test out new faces, have an eye on Rishabh Pant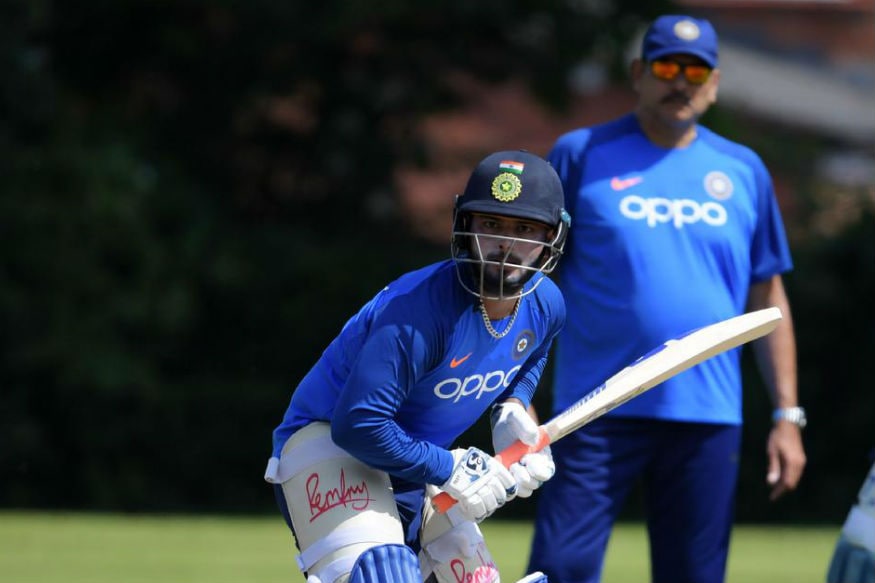 (Image: BCCI)
Sanju Samson and Shivam Dube are the new faces in the side, although Samson has played one T20I four years back.
It's unlikely that Samson will fit in straightaway, given India also have KL Rahul in their batting ranks. His presence, though, will keep Pant on his toes. Pant has been in the limelight for his poor form in recent times, and he has done himself no favours with his shot selection. The team management has continued to back him, and that's unlikely to change unless he fails miserably here.
Hardik Pandya and Jadeja's absence could open up a slot for Dube. India need to prepare for a scenario where they might not have Hardik for all matches, considering his dodgy back, and nurture an all-rounder. Dube will look to put his hand up and take that role.
Yuzvendra Chahal's return
India had dropped Chahal and Kuldeep Yadav from their T20 squads following the World Cup. Kohli later cited batting depth as one of the reasons. That has changed now, with Chahal back in the mix.
India have another legspinner in Rahul Chahar, who played only one of the five completed T20Is since the West Indies tour. The management will face a tricky call choosing between the youngster and the experienced legspinner. How Chahal performs, if he gets a go, could well decide his immediate future in the shorter format.