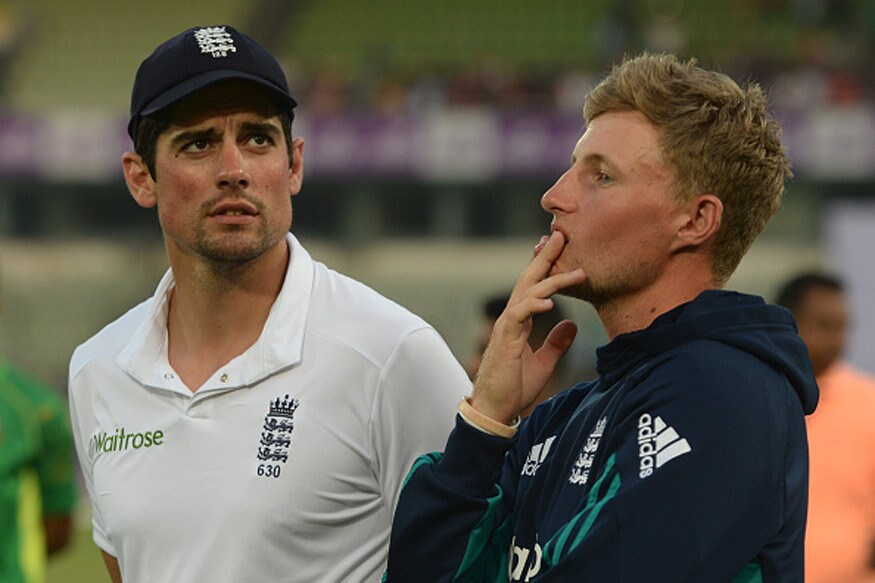 Mumbai: Vanquished England skipper Alastair Cook has blamed missed chances and lack of spin bowling options for losing the fourth Test by an innings and 36 runs and with that the five-match series here on Monday.
"It was a game of missed opportunities again. 400 on that wicket was a good score. 230 for two we had an opportunity to go a bit bigger than that, but I thought 400 in those conditions was good and just above par. Then at (India on) 300/6 and 360/7 we had opportunities," said Cook in his post-match media conference.
"We missed three good chances to take wickets and they made us pay. That is credit to India. Most teams who score runs give chances at some stage and it is about a side being good enough to take them. Missing (Virat) Kohli, missing (Murali) Vijay and (Jayant) Yadav cost us dearly," he said.
While Vijay (136) and Jayant (104) went on to score centuries, the home team captain Kohli slammed a double (235) as India posted 631, taking a massive 231-run lead which England couldn't erase, folding for 195 on the fifth morning.
Cook rued the fact that his spin bowlers were not in the same league as those who helped England come back from 0-1 down and win the series in 2012 in similar conditions.
"No disrespect to Mo (Moeen Ali) and Rash (Adil Rashid), but Graeme Swann and Monty Panesar were world-class bowlers in 2012. In these conditions you need that," he said.
"Mo and Rash have bowled well but they are not yet in that league of Swann and Panesar. That is why we need a slightly different balance to the side. In 2012 we could play the four bowlers, two seamers and two spinners, but in this side we need more options."
Cook said England needed to play a perfect game to tame India in these conditions.
"It is just frustrating. To beat India in these conditions you have to play the perfect game and we haven't managed to do that. If you have to take 14 wickets against these batters in these conditions it puts you behind a bit," the England skipper said.
"Clearly India are a very confident side in these conditions and that happens from winning a lot of games previously in these conditions. They had opportunities to take the game and they did it," he added.
@media only screen and (max-width:740px) {
.quote-box{font-size:18px; line-height:30px; color:#505050; margin-top:30px; padding:22px 20px 20px 70px; position:relative; font-style:italic; font-weight:bold}
.special-text{font-size:24px; line-height:32px; color:#505050; margin:20px 40px 20px 20px; border-left:8px solid #ee1b24; padding:10px 10px 10px 15px; font-style:italic; font-weight:bold}
.quote-box img{width:60px; left:6px}
.quote-box .quote-nam{font-size:16px; color:#5f5f5f; padding-top:30px; text-align:right; font-weight:normal}
.quote-box .quote-nam span{font-weight:bold; color:#ee1b24}
}