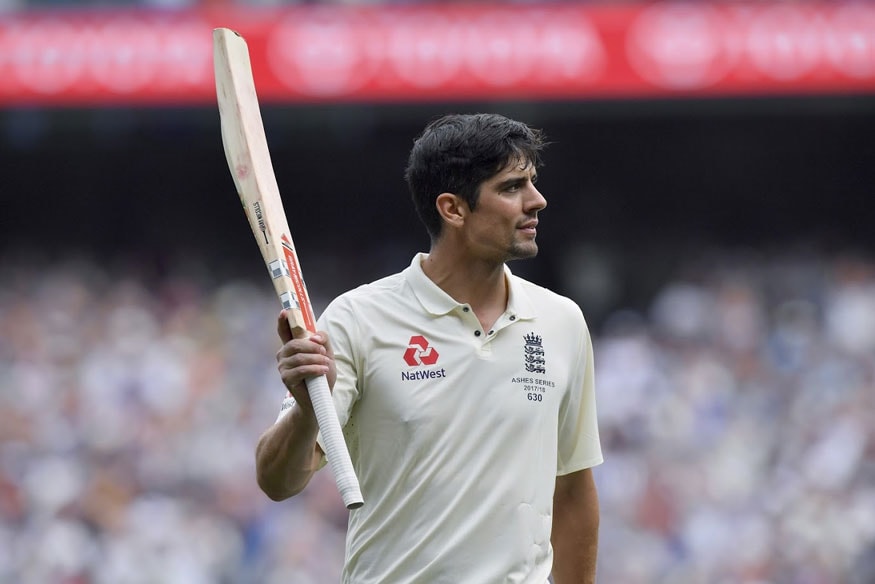 England opener Alastair Cook, who announced his retirement from international cricket recently, has now admitted that he regrets the unceremonious sacking of Kevin Pietersen from the team.
Cook, who will play the final match of his career against India at The Oval, said at a press conference on Wednesday that Pietersen's ouster after a disastrous 2013-14 Ashes series could have been handled better.
"The KP affair was a tough year, no doubt about that," he said. "The fallout wasn't great for English cricket, it wasn't great for me. I was involved in that decision without making the final decision. It could have been handled differently, and I have regret over it because it wasn't good for English cricket."
Cook added that he was glad to have stuck with the captaincy after a series defeat against Sri Lanka in 2014. Soon after that, England defeated India 3-1 at home, and regained the Ashes the following year.
"When it was real tough, I didn't throw the towel in," he said. "I still believed I was the best man for the job. I could have taken the easy option, but the team got the reward with the Ashes in 2015, which was brilliant."
Cook also revealed that he was contemplating retirement for the last six months. The veteran opener had talked about his decision to skipper Joe Root and coach Trevor Bayliss during the fourth Test at Southampton. He however added he would have abstained from making the news public had India won the fourth Test.
"It's been a bit surreal,' said Cook. "One of my friends rang me to see if I was still alive because everyone has been talking as if I had died.
"It's nice to hear so many nice words said about you. I hadn't seen much of it until last night, when I allowed myself a look. It means a lot. For example, I was driving in to here and someone stopped me and made me wind down the window to say thank you to me, and that was lovely."
On how he reached the tough decision, Cook said, "It's hard to put into words. Over the last six months, there were signs in my mind this was going to happen. For me, I've always had that mental edge. I've been mentally incredibly tough.
"That edge had gone. That stuff I found easy before wasn't quite there. To me, that was the biggest thing.
"I was a couple of beers in, which I needed to be, otherwise I'd have cried more than I did. I just said it might be sad for some, happy for others, but it's time, I've done my bit. If picked, my next game will be my last game. There was a bit of silence for a bit, then Mo (Moeen Ali) said something, and we all laughed."
Cook picked the overseas series wins against Australia and India as the highlights of his career.
"I can't really look too far past two away series, in Australia and India, when I was man of the series. That was the best I could play," he said. "I can look back at my career as a whole and say I became the best player I could become. That's mean a lot to me. I've never been the most talented player, but I think I got everything out of my ability."