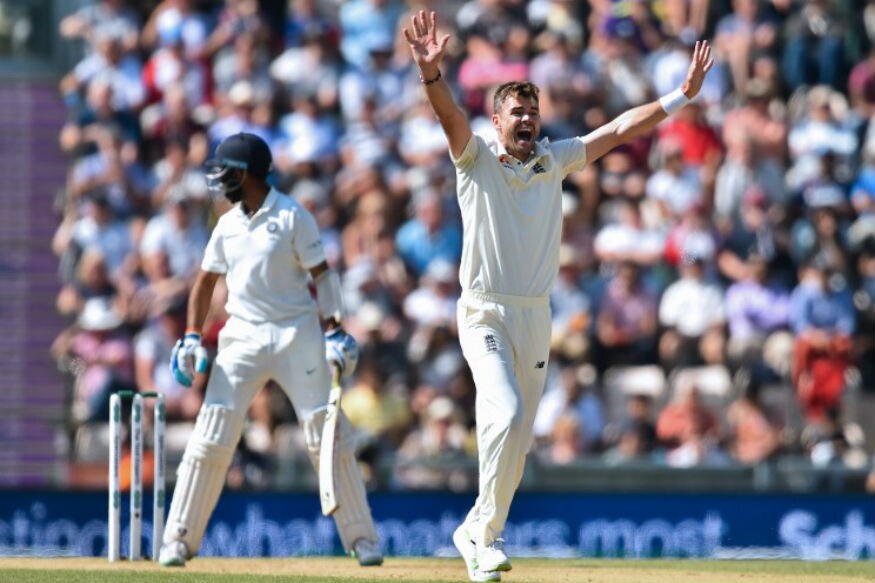 England fast bowler James Anderson now has the most wickets for a fast bowler in Test history (564). With the wicket of Mohammed Shami in the fifth and final Test against India at The Oval, he surpassed Glenn McGrath's record of 563 wickets. Anderson went straight through Shami's defence with the ball crashing into the stumps, to seal the match for England and give his team a comprehensive 4-1 series victory.
At the end of five Tests, having now picked up 24 wickets, he has the numbers to prove that he is one of the game's greats.
Anderson's best career bowling figures came against Pakistan in 2010, when he took 11 for 71 at Trent Bridge. That was right before his career-defining tour of Australia in the 2010-11 season.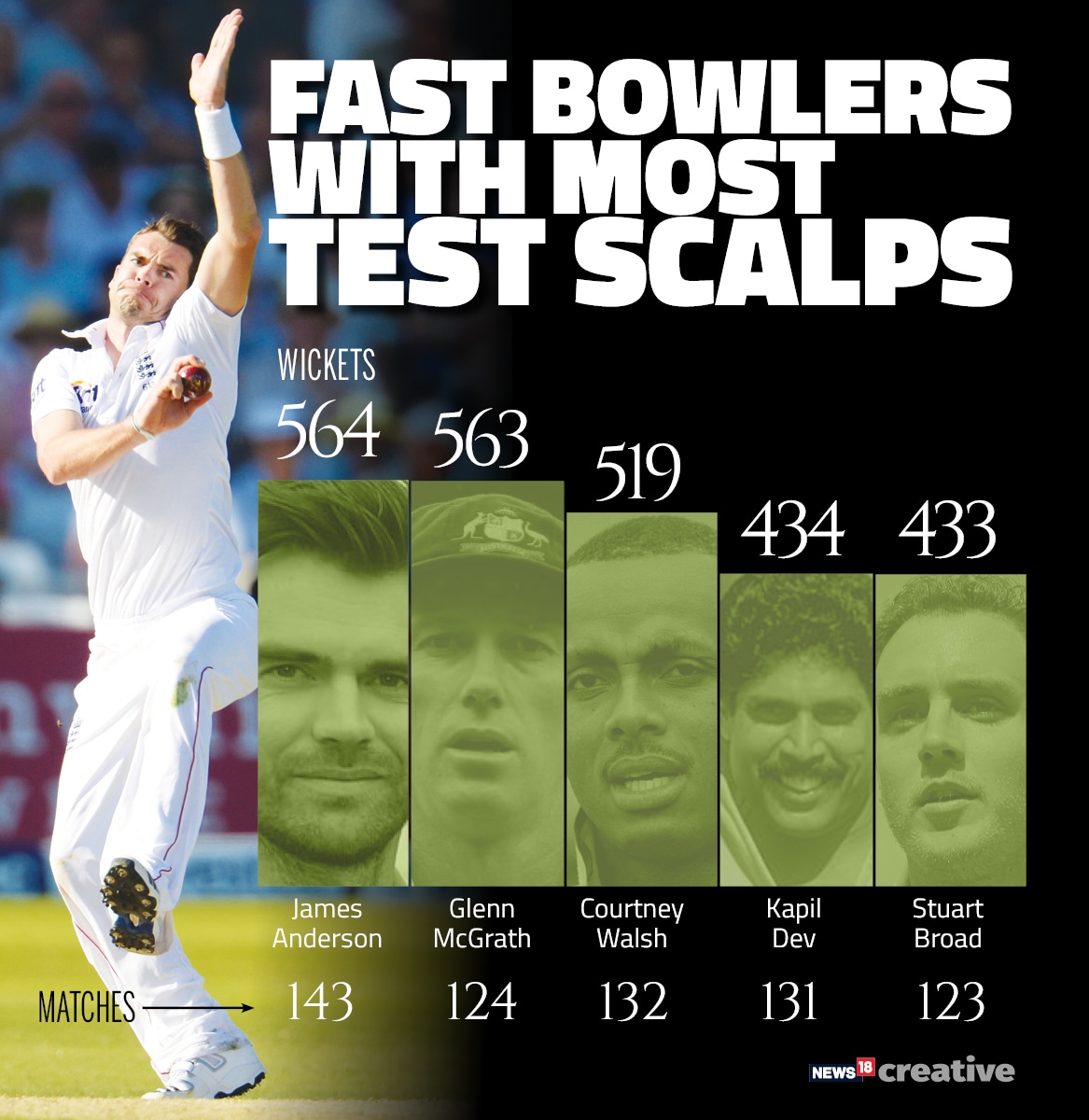 His previous performance Down Under, four years prior to that tour was nothing to write home about (5 wickets at an average of 82.60). So the pressure was on Anderson to perform. He returned with 24 wickets at an average of 26.04, and cemented his reputation as one of the world's premier fast bowlers.
Anderson's place in England's Test history was already confirmed when he first became the only bowler from the country to take 400 wickets, and then 500 wickets.
Having made his Test debut against Zimbabwe at Lord's in 2003, Anderson announced his arrival on the world stage with a five-wicket haul in the first innings itself. 143 matches and 564 wickets later, he is showing no signs of slowing down.