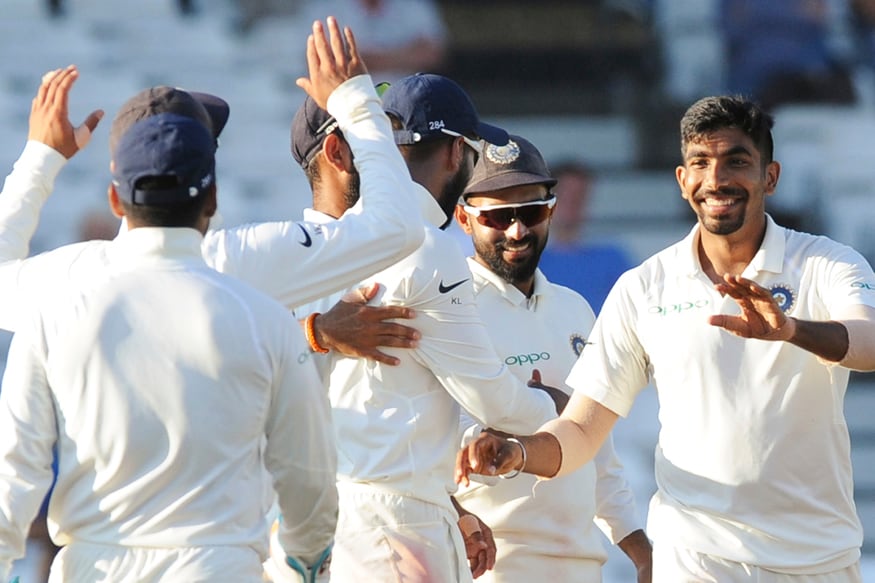 Nottingham: Terming the 203-run victory in the third Test against England as the "most clinical performance" in his four-year tenure, India coach Ravi Shastri is happy that his team responded "magnificently" after he sought accountability post back-to-back defeat in the first two Tests.

"We don't read what's written back home. Yes (we were) disappointed because we ran England close in the first Test, we're blown away at Lord's, and we needed to prove a point. All I asked the boys was to give me some accountability and they were simply magnificent in all three departments of the game," Shastri said at the post-match media conference.



"As a head coach, I can't ask for more. I am just proud of the guys. They way they stood up, came out here, competed and played," he added.

"In the four years I've been doing this job, if you look at a clinical performance overseas, I think this has to be the best. South Africa (win at Johannesburg) was gutsy because that was a nasty track when you won on. But this was clinical," Shastri complimented the team for their all-round effort.

Indian pacers picked up 19 wickets in the third Test and Shastri credited bowling coach and old buddy Bharat Arun for his role.


"This Test win was clinical" - #TeamIndia Head Coach @RaviShastriOfc applauds the team's performance after an emphatic win at Trent Bridge #ENGvIND pic.twitter.com/N5DWo7ZPvz

— BCCI (@BCCI) August 22, 2018




"By a mile. No team comes even close. Easily (the best Indian bowling attack ever). Massive (role played by Arun). He's been in the coaching system for 20 years. He's not a fly by night operator. He's done the yards," he said.

Jasprit Bumrah got a five-for on his comeback from wrist fracture and Shastri lauded his effort.

"Now you know why we missed him. He is different and he is like what (Lasith) Malinga was when he came on the scene or a Mitchell Johnson with a side-arm quick left-armer. He has that element of surprise. People think he is an ODI bowler but we picked him for South Africa and surprised a lot of people by playing him.

"To come back from a lay off of month and a half and bowl like that is commendable."

While Ashwin was suffering from hip strain during second innings, Shastri is hopeful that he will be okay before the fourth Test starting August 30.

"I think Ashwin will be okay by the fact that he bowled 20-25 overs clearly suggests it's not that bad. This break will be ideal for him. If there was a test match starting in three days time, then it would have been a problem," he added.

Talking about how they effected a turnaround, Shastri spoke about clarity in thought process and deciding the way forward as key elements.

"Very little practice (after second Test), mental rest. Clear your heads, and show me some accountability. Get ugly, look dirty, show some grit and determination, that's what Virat meant (pre-match) and that's what you saw."

"I don't care who the batsman is. You have got to tell yourself, if I need a hundred. I have to bat five hours. 5-6 hours to get a hundred. Challenge yourself to bat those 5-6 hours. Not 1-2 hours," he added.

However Shastri made it clear that it's a Test match that they have won and there is still a series to be won with two games still left.

"We have won just a Test match, there's still a series to be played. The bottom line with this team, like I said before the start of the Test match, is there's not a negative bone in the body, because they believe they can win anywhere in the world. The endeavour of this team is to be the best travelling team in the world."

First Published: August 22, 2018, 8:15 PM IST