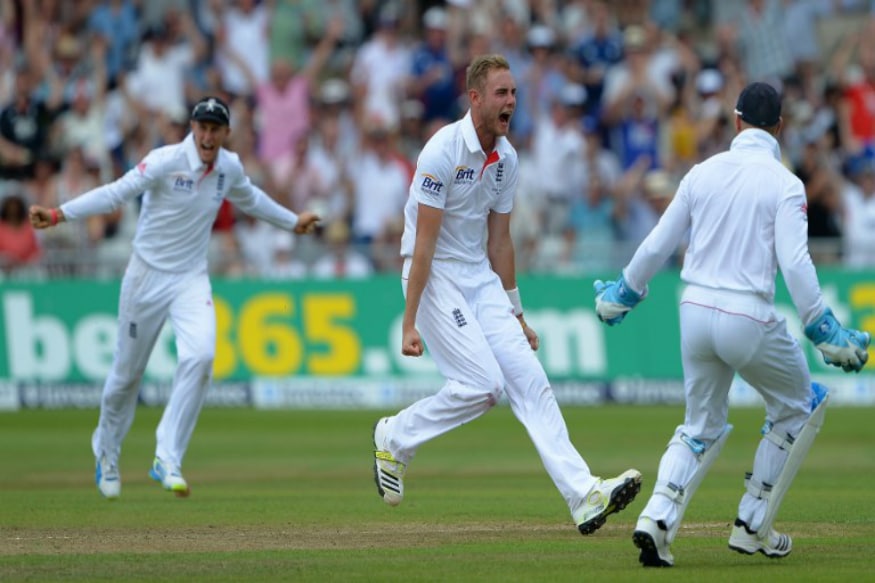 England fast bowler Stuart Broad has been fined 15 per cent of his match fee for breaching Level 1 of the ICC Code of Conduct during the second day of the third Test against India at Trent Bridge.

The English player was found to have breached Article 2.1.7 of the ICC Code of Conduct for Players and Player Support Personnel, which relates to "using language, actions or gestures which disparage or which could provoke an aggressive reaction from a batsman upon his/her dismissal during an International Match."

Broad has also been handed a demerit point which has been added to his disciplinary record. It was his first offence since the introduction of the revised Code in September 2016.




BREAKING: England's @StuartBroad8 has been fined 15 percent of his match fee and received one demerit point after being found guilty of using aggressive language towards Rishabh Pant on day two of the third #ENGvIND Test.


➡️ https://t.co/TTgdG0vHTN pic.twitter.com/BWTT8aMine

— ICC (@ICC) August 21, 2018



The incident occurred in the 92nd over of India's first innings on Sunday, when following the dismissal of Rishabh Pant, Broad walked towards the batsman and spoke in an aggressive manner, which had the potential to provoke an aggressive reaction from the dismissed batsman.

Broad admitted the offence and accepted the sanction proposed by match referee Jeff Crowe.

The charges were levelled by on-field umpires Marais Erasmus and Chris Gaffaney and third umpire Aleem Dar.

First Published: August 22, 2018, 9:10 AM IST