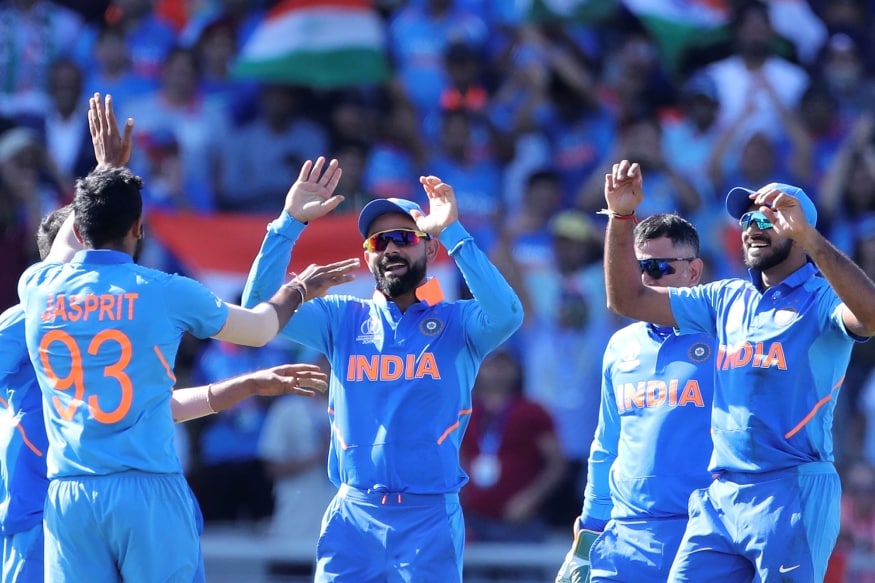 A couple of things Virat Kohli said in the all-captains' press meet before the World Cup said a lot about the two teams that will clash in Birmingham on Sunday (June 30) - India and England.
"I don't actually see too many high scoring games in the later half of the World Cup. Some teams might get on a roll but you'll see 250 defended as well because of the kind of pressure that comes with it. When you get closer to the knockout phases that is going to bring greater pressure and no-one is going to go gung-ho from ball one. Generally teams will find a way but I see pressure playing a massive role."
"England want to get to 500 before anyone else. This lot seem to be obsessed with it. They smash it from ball one and for the full 50 overs."
The second statement was perhaps Kohli having a bit of banter, but not without reason. And surely, it wasn't a far-fetched thought within the England camp too. A week before Kohli's assessment of England, Mark Wood too had spoken about his team's ability to score 500 in an innings.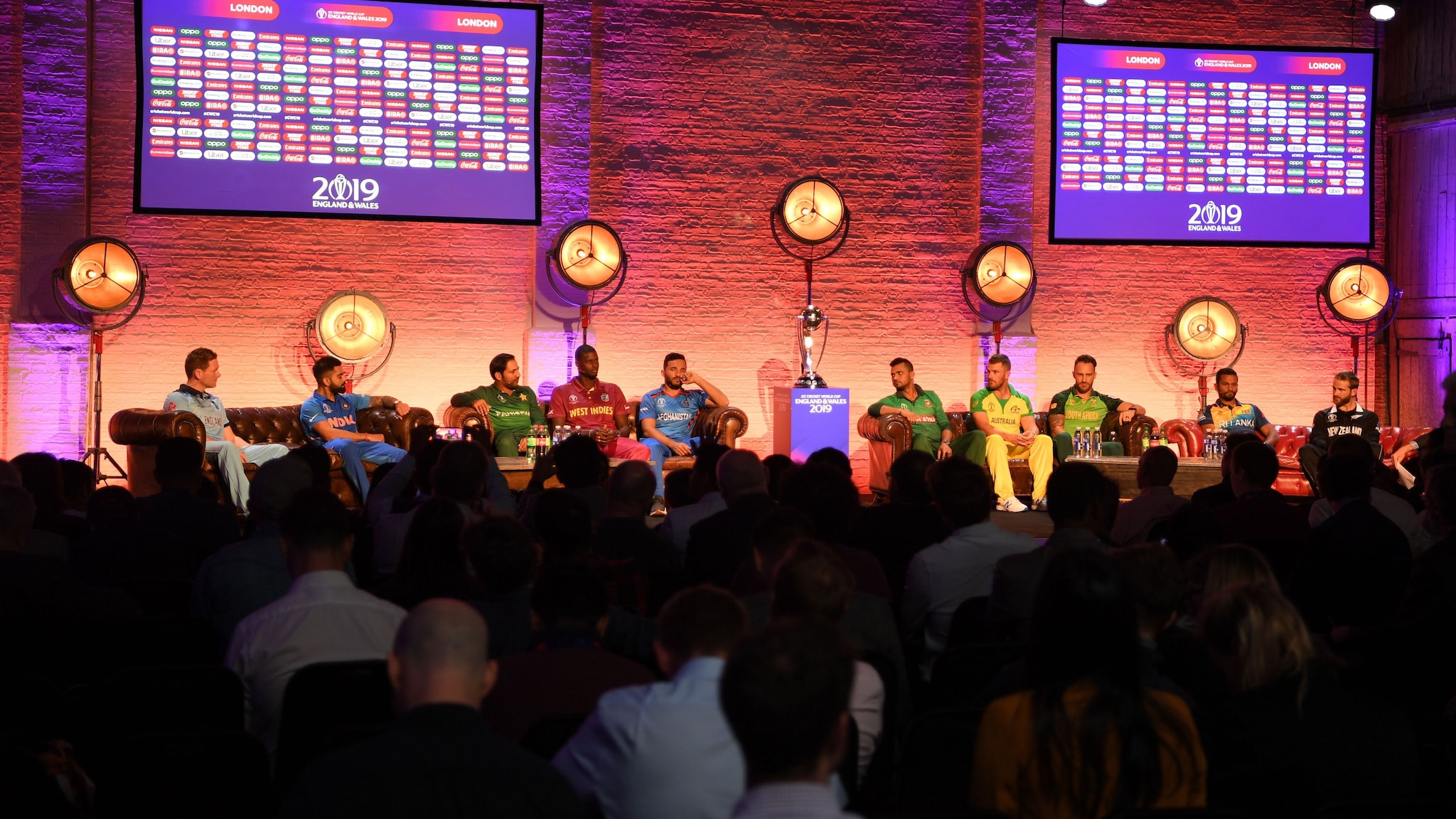 England could well have that ability, but it's Kohli's prediction that has come true. Actually, calling it prediction would be a disservice to Kohli - analysis is a better word. Despite all the talk of 300, 350, 400 and even 500, Kohli knew World Cups would be very different. India planned accordingly, and they play accordingly.
It's why India will rarely be 'surprised' by pitches or conditions. Twice in two matches, they've encountered slow and tricky pitches but have found ways to win. Their middle order is a concern, but India have still managed to huff and puff on the tough pitches to post totals enough for their bowlers. They chased down a tricky - albeit not high by any imagination - target on a sluggish track against South Africa too.
When the pitches are flat, India have the ability to score big like they did against Australia and Pakistan.
Like many things about Kohli, his analysis of the tournament too has permeated into the rest of the team. None of them are obsessed with 300, forget 500. After the game against West Indies, Rahul stressed on World Cup pressure as one of the reasons batsmen can't smash from Ball One like they do in bilaterals. "Flat wicket doesn't mean we get 360, 370. We need to be flexible in our heads," he said.
It's this flexibility that makes India different from their opponents on Sunday. India expected how the tournament would progress, they knew spinners would play a part in the latter stages, they knew it wouldn't be easy for batsmen.
England, on the other hand, were in for a surprise. Here's Jonny Bairstow with proof:
"None of the pitches throughout the whole tournament have been as true as they have been previously - whether that Pakistan series or last summer," Bairstow said. "Whether that's dictated by the weather, the ICC or whatever you want to put that down too - I have no idea. But the scores have not been as high as they have been over the last two years in England. Look at the ODI results over the last two years.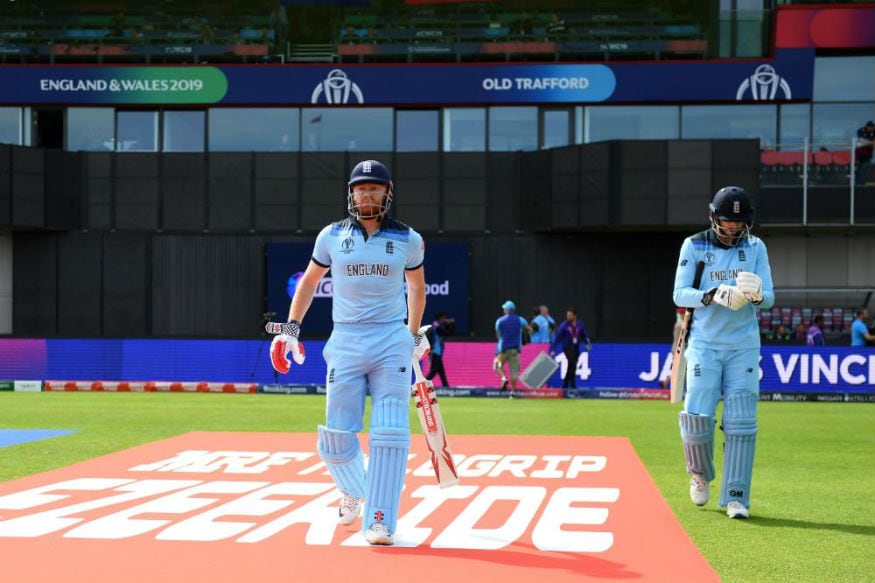 "The pitches that we've been playing on the last two years are surely the pitches we would be playing on in a World Cup. So I don't know why they've changed. That wasn't a typical Oval wicket we played South Africa on in the opening game. It wasn't a typical Trent Bridge wicket we played Pakistan on. It wasn't a typical Lord's wicket that we played the other day."
And here's Root:
"If you look at some of the par scores throughout this tournament, they have been very different to when we have played in bilateral series. We have turned up to some venues in this tournament and things have been quite different to when we have played one-day series there in the past."
The difference between bilaterals and World Cups, apart from the pressure, is that the ICC have asked groundsmen to prepare pitches with balance between bat and ball. Even if England are unaware of such details - which they really shouldn't be - they should have learned lessons from the Champions Trophy. Then too, they came in as favourites for their ability to score big. They scored big in the three group games too - chase down 308 in 47.2 overs against Bangladesh, score 310 against New Zealand batting first, and score 240/4 in a rain-curtailed chase in just 40.2 overs.
But the minute the pitches got slower, they were in for a surprise. They bowed out in the semifinal, being bowled out for 211 by Pakistan in Cardiff. All the talk then was about 'used pitches'. It should have been about their batsmen's ability to adjust to different conditions.
England are facing something similar now too. Twice in two matches, they've botched up chases on pitches slightly different from normal, against Sri Lanka and Australia. They could be in for more trouble in Birmingham, which offered plenty of spin in the Pakistan - New Zealand game.
Can England adjust? Their fate is in their own hands, on their batsmen's ability to adapt. Sunday will see a clash of two different approaches to one-day cricket.