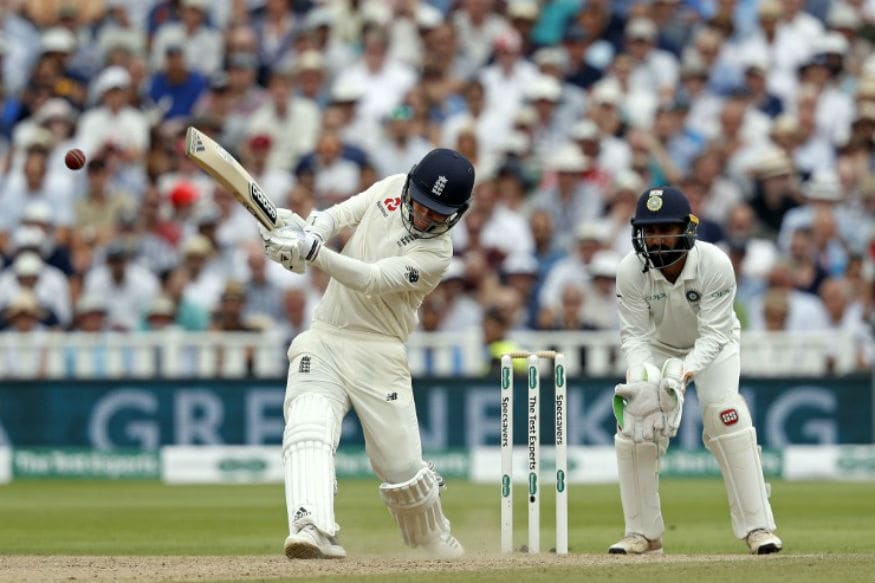 Edgbaston: Man-of-the-Match Sam Curran on Saturday said he tried to take a leaf out of India skipper Virat Kohli's batting in the opening Test, which England won by 31 runs.

"I can't take it all at the moment. It feels like I'm dreaming. To be honest, I tried to learn from how Virat batted with the tail in the first innings," Curran said.

After picking up four wickets in India's first innings, he struck what turned out to be a crucial 63-run knock on the third day to give England a total to defend.

"Met Kumar (Sangakkara) the other day in the hotel and he spoke to me a bit about batting with the tail. Playing Test cricket in front of this crowd, with these guys I have grown up watching, I am just looking to learn everyday," Curran said.


Maiden fifty ✅
Five wickets in the match ✅
Specsavers Man of the Match ✅ pic.twitter.com/PDo5DUvl0f

— England Cricket (@englandcricket) August 4, 2018



An emotional Ben Stokes, who took four wickets including the big one of Kohli to dent India's chase, said Curran's counterattacking 65-ball innings was the turning point of the match.

"I thought we were a bit behind with the lead but Sam Curran took them out of play, the way that he played at such a young age, that was the big turning point of this Test match," Stokes said.

Talking about Kohli's wicket, Stokes said: "Kohli played a brilliant knock in the first innings, but with the ball swinging he was trying to move across to play for that inswinger but actually the one that I was trying to swing away, he maybe leant over and missed one for a change."

Stokes said the win will shut the team's critics.

"We weren't quite sure what to expect here. Knew we needed five wickets and we had all the confidence. These games are brilliant. We've copped a lot of stick as a team recently and beating a team like India there has closed a few mouths," he said.

"Winning those tight games, you can't under-estimate what it gives teams for confidence. We've got a five-Test match series here, so we'll take all the confidence we can. No better way to start it off than that."

First Published: August 4, 2018, 7:08 PM IST