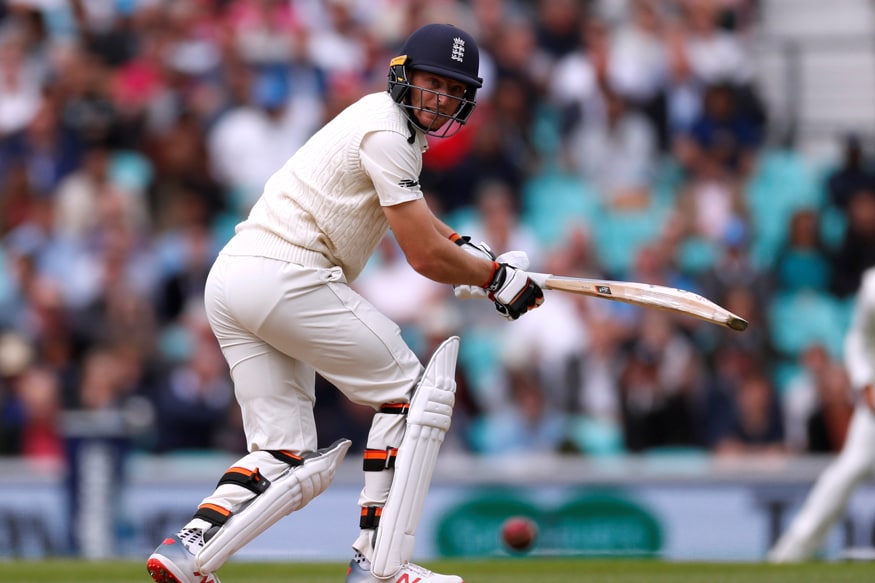 Former England skipper Michael Vaughan has always been an ardent admirer of Jos Buttler and has been quite vocal about it. On Saturday, after Buttler scored a steely 89 to pull his team out of the woods in the fifth and final Test against India, Vaughan once again heaped further praise on the 28-year-old.
"Buttler will strike fear through bowling attacks around the world," Vaughan said on BBC Test Match Special. "England have got a special player – he knows how to play the pressure card and calm situations down,"
Having already won the series 3-1, England stumbled to 181 for 7 on the first day of the Oval Test before Buttler, like he has done so many times in the past, came to their rescue. Buttler added 98 runs with Stuart Broad for the ninth wicket before falling 11 short of a well-deserved hundred.
Ever since making his return to the Test side (against Pakistan in May 2018), the Lancashire batsman has been in stupendous form, scoring 510 runs from seven matches at an average of 51. In the ongoing five-match series, Buttler has 349 runs under his name and is only second best to Indian captain Virat Kohli (593 runs).
Vaughan feels if Buttler continues to impress at No. 7, he will get promoted to a higher position which will allow him to churn out even bigger runs.
"Once he gets more confident in this format and starts moving up the order, then he will have more opportunity to get big scores. At No.7 you can only get so many – but if he can get to No.5, then he has the game and the gift to get big, big Test match scores," said Vaughan.
Known for churning out the big hits in the limited-overs format, Buttler has transformed himself into a technical player in the five-day format. Vaughan said it's Buttler's solid temperament and mentality that helps him to do well in tricky situations.
"He's not just crashing it about, he's playing with good technique, he's timing the ball, maneuvering it into the gaps and leaving well," Vaughan added
"You just feel so relaxed when Buttler is at the crease – many times, in all three formats, he's got England out of tricky positions because of his temperament and mentality. He can soak up pressure but then suddenly grab the game, because of his striking ability."