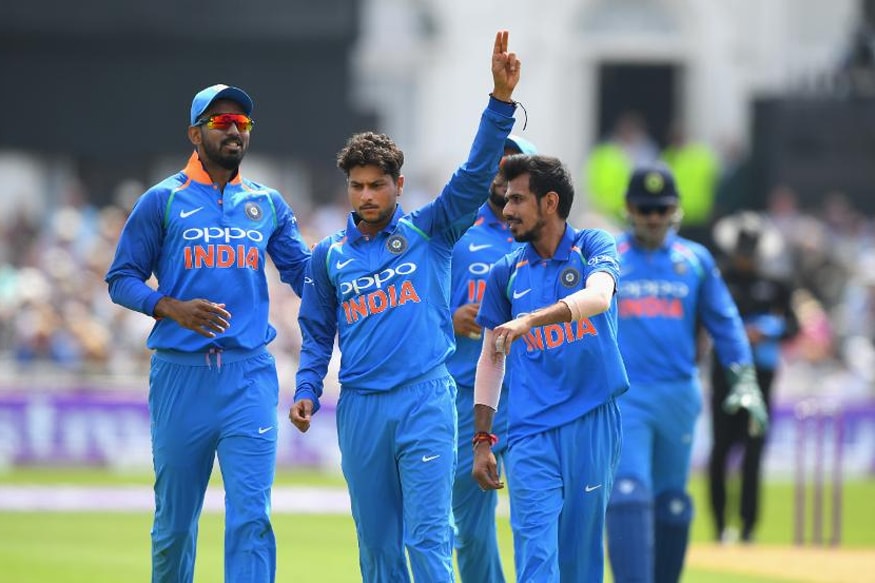 Batting coach Graham Thorpe feels that England batsmen are picking the mystery spinner Kuldeep Yadav, but need to improve upon their method against the Indian bowler.
Yadav had rattled the English side in the first ODI at Trent Bridge and notched his career-best figures of 6/25. Batsmen have had few answers to his deceiving deliveries and have failed to read the spin.
"From what I'm hearing with my chats with them [the batsmen], it's not like they can't pick him -- so for me, that's important," Thorpe said. "It's about looking at it logically and then working out a method of playing him. It's more of the mental side. Also about being proactive with our movements at the crease against him so if you don't pick him, you're still in a good position to play him."
Yadav has been in great form since the beginning of the England tour and had bagged a fifer in the first T20I match at Old Trafford too. But England had shown signs of improvement in the next T20I in Cardiff, where the wrist spinner went wicketless. Thorpe believes that England will have to do something similar to stay alive in the series.
"We responded well in the 20-over game and we've got to respond well in the 50-over games," Thorpe said. "It's important not to over panic. Our guys who have spent time at the crease against him have come back and said this is happening and that's happening. You do need to manoeuvre the ball around. And also having the ability to play the bigger shots against him.
He then further suggested the way to tackle Yadav. Thorpe said, "Maybe we handed it a little bit to him. He got three wickets in 11 balls, his tail is then up. Once you build up a position when he's [been] kept out of the game a little bit longer, he feels under pressure to take wickets."
"The one thing about him playing is that you start to formulate plans. The more you face the trajectory, the flight, the speed of the ball, they're the things you pick up on. You've also got to set-up as player against it; your method, your footwork, your position on the crease."
"You have to react quite quickly, especially in one-day cricket when you're always looking for opportunities to score. He shut us down and you have to give him credit. It's up to us and our players to keep an open mind, accept it's happened but we've got to turn it around pretty quick as we are playing again on Saturday."