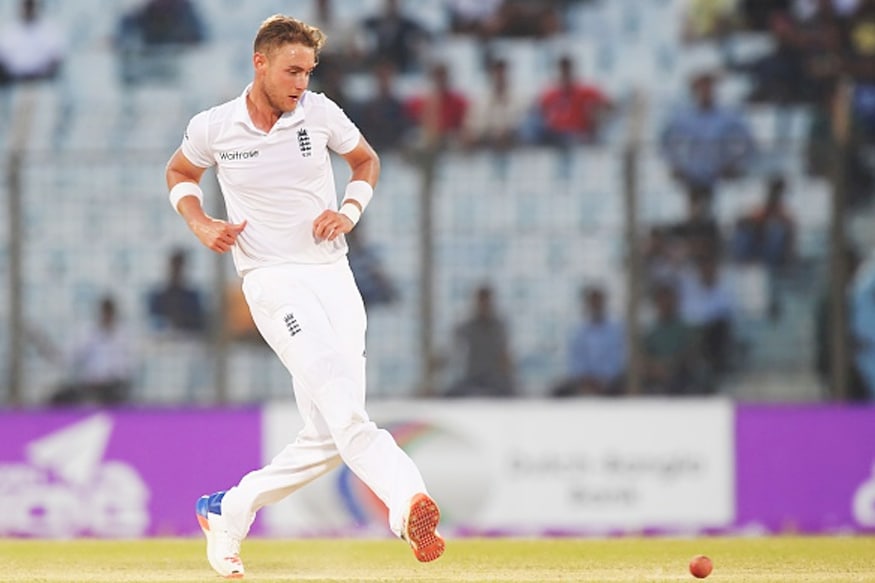 Birmingham: England pacer Stuart Broad said even the groundstaff won't be able to predict how the 22-yard strip would behave during the first Test against India, as searing heat soaked all the moisture from the Edgbaston pitch.
"It will be a really exciting series as both teams don't know what the pitch will do neither the groundsmen really know because probably they haven't experienced this sort of weather in England for a long time. The lack of moisture that has been around, players will have to adapt," Broad told 'ESPN Cricinfo' ahead of first Test, starting August 1.
For Broad, every ground from Trent Bridge (Nottingham) to the Lord's will pose different challenges, and the bowling unit that adapts quickly will have the upper hand.
"The bowling side that can quickly adapt will have more success. (Need to) realize what's the threat. Is it spin, reverse swing, or knee roll seam? We will be discussing all the way through.
"Each ground will be different. Trent Bridge might be very different to Lord's. Lord's (track) traditionally in last couple of years have spun quite a lot. Bowlers like Yasir Shah, Moeen Ali have got 10-fors. At Trent Bridge, it doesnt turn that much. So we need to use different skills for different grounds for sure," said the 32-year-old, who has 417 wickets from 117 Tests.
Broad however refused to predict as to how the series will pan out.
"It's impossible to tell how the series will go. If the pitches are spin-friendly, the spinners will take a lot of workload. Seam bowlers would not have many overs through them but that will be a wrong mind set to go in thinking that 'I would just want to play five Test matches'. You want to go in there fit and firing in each and every Test match every time," said Broad.
Terming India as a standout side, Broad said consistency throughout long periods will be key to success in a marathon five-Test series.
"India are a stand out side in world cricket and they have got some wonderful players, who have adjusted to conditions to all around world," Broad said.
"It's going to be a hard-fought series. What I really enjoy is a five-Test series. Generally, your best players win you five-match series. Let's hope, we come out on top. It is nice to have longevity to the series. Generally, the team that adapts and plays best cricket has longevity through the series will win it," Broad said