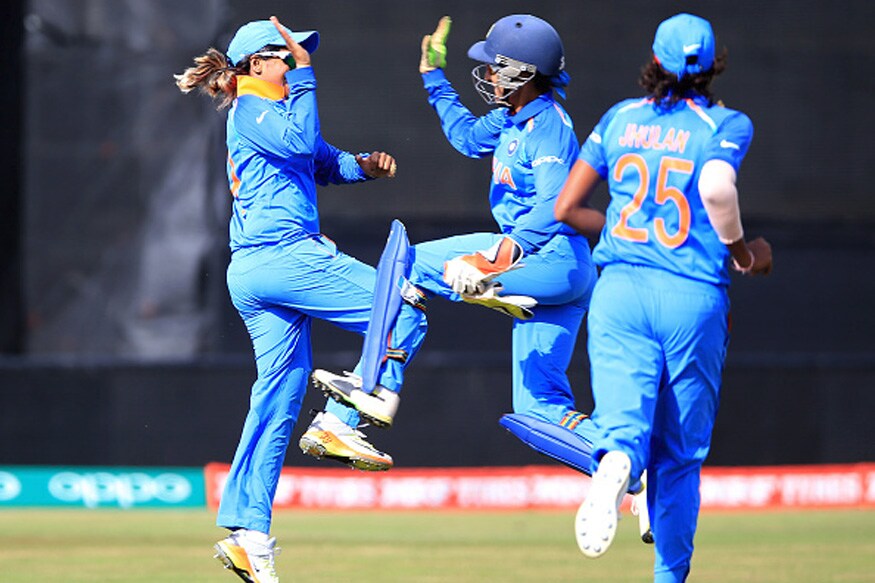 After reaching the final of the World Cup last week the India's women's cricket team has inevitably drawn comparisons with Kapil Dev's side that had won in 1983.
Thirty-four years separate the two events, long enough to make the past seem remote. But so riveting has been the passage of Mithali Raj & Co into the final at Lord's that scribes, fans and experts have been flipping pages of history, frantically seeking connections.
There are obvious limitations to such exercise. For instance, in 1983, ODI cricket was still evolving and India were pitifully low in the pecking order. In 2017, the Indian women's team was billed to make it to the semi-final, in 1983 the men's team was a bunch of no-hopers.
Yet there are interesting parallels too, not the least Harmanpreet Kaur's sensational unbeaten 171 in the semi-final against Australia which revived strong memories of Kapil Dev's 175 not out against Zimbabwe in 1983.
As eyewitness to Kapil's brilliance at Tunbridge Wells that memorable 1983 summer, Harman Kaur's innings was no less bionic. Great sense of timing, penchant for big hits, in fact the sheer daring in both knocks was remarkably similar.
Kapil's innings came against a rookie team, true. But the hardship quotient was extremely high given the seaming pitch and top order collapse. Harman played in relatively easier conditions, yet the hardship quotient was no less: Australia were defending champions after all.
The question on everybody's lips now is whether, like Kapil in 1983, Harman's effort against Australia will become the turning point in this World Cup and inspire her team to glory against England on Sunday?
Predictions in sport are fraught with peril. In 1983, everybody thought West Indies would crush India in the final. Instead, the world champions were humbled, the cricket world was turned upside down, defining a watershed moment in the sport.
On paper, Sunday's final looks evenly matched. If England enjoy `home' advantage, the momentum is with India given the emphatic wins over New Zealand and Australia in the preceding matches. Also, when the two teams met earlier, India had won.
While Harman's blitzkrieg the other day has grabbed headlines and attention, India are clearly not dependent on just one player. After all, the highest run-getter in ODIs is Mithali Raj and highest wicket-taker Jhulan Goswami.
Talent in batting and bowling, a good balance between experience and youth richness has been manifest in the consistently good performances in recent months, more particularly this World Cup. And now the title is within grasp.
Whatever the outcome on Sunday, this sizzling campaign has put women's cricket top of mind in the country. What concerns, however, is too much debate has settled around whether Mithali Raj's team, if it wins, will be rewarded as well as Kapil Dev's team in 1983.
Even as a talking point, this makes financial rewards more pertinent than the achievement itself. Thankfully, such discussion has been restricted to fans and the media, and doesn't seem to have affected players.
The monetary part is vital, of course, but in the free-market age we live in subject to factors like TV viewership, sponsorship, economic environment, societal biases and more critically, the sporting ethos of a country.
In men's cricket in India too, big money actually came post-liberalisation, after 1991, and not immediately after the 1983 victory as many people imagine. In fact, most promises of financial awards made to Kapil Dev & Co were not honoured.
Getting paid/rewarded on par with men has been a problem for women in all sports all over the world. And even after several decades of struggle and lobbying, it is only in racket sports that an equal status situation in prize money has — or is being — reached.
Women's cricket needs a fillip of course. But the equality sought should be fundamentally of status. In the Indian context, given the inherent and crippling gender bias, this has an even higher degree of hardship, and therefore even more laudable.
Which is why I see Mithali Raj & Co, like Sania, Saina, Sindhu, Joshna, Dipika, Mary Kom (to name a few) in the past few years, as beaconic. They are not just putting India on the podium, but pulling Indian women out of the doldrums.
Only an insensitive nation would deny them the rewards they deserve.