Birmingham: India needed this game against England, although they'd have liked a different result. In their five prior completed games in the World Cup so far, they have chased only once - against South Africa in their tournament opener in Southampton. That was a moderate 228-run chase, which required just one partnership. Their ability to chase was hardly tested.
India batted first in each of their next four games. Their approach through the four matches was on playing 'percentage cricket' - read the pitch, situation and all other factors and bat accordingly. External factors called for more, but Kohli made it clear India were not bothered about playing 'entertaining' cricket. They were willing to look ugly so long as they won.
Such approaches are fine when batting first, but how they'd go about a big chase was something to watch out for. One can assess pitches and play to the template when batting first, with the bowling always being a fallback option in case things don't go to plan. Like in the Afghanistan game.
But you can't do that with big 300+ chases, where the required run-rate always decides the approach. Where the entire middle order is tested, not just one or two batsmen. There is no fallback option of bowlers either.
Yet, India stuck to their 'percentage' cricket template, not doing much fancy right till the end. The most telling aspect of the chase was that they scored only one six in the entire innings, which came in the 50th over when the game was already dead. England hit 13.
Here's India's run progression:
10 overs - 28/1
20 overs - 83/1
30 overs - 152/2
40 overs - 234/4
Prior to this game in the last three years, India have chased 300+ eight times, only twice successfully: against England in Pune in 2017, and West Indies in Guwahati last year. That was possible because two batsmen scored centuries in each of the chases. The common centurion in both the games, unsurprisingly, was Kohli.
Thus India knew their only hope was, as cliched as it's sounding these days, Kohli and Rohit Sharma. The Champions Trophy final would have played on their minds - if they were gone early, the remaining part of the game is a mere formality. It dictated their approach - no risks, just bat to situation, especially after KL Rahul fell for duck. England's openers played attacking, even fancy shots. They moved around in the crease to target the shorter boundary, manipulating angles and lengths.
Kohli and Rohit couldn't afford that. They played on merit, stuck to their approach. If the ball had to be hit through the longer part of the ground, they did that. They wouldn't move around to force it to the other side.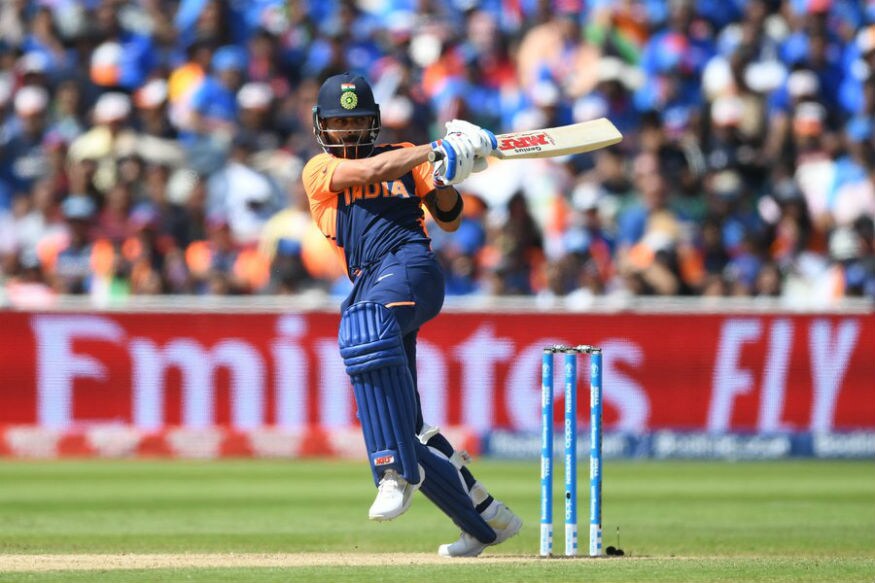 Even when Rohit struggled in the initial phase - he scored only 29 off his first 47 balls - there was no slogging. Wickets in hand were more important even if the run-rate was creeping up. And they did catch up, steadily. Even after Kohli fell, Rohit and Rishabh Pant kept them in the hunt. After they went, Hardik Pandya and MS Dhoni kept them in the hunt.
Even when India accelerated in those phases, their percentage cricket was on display. They didn't slog wildly - they were calculative, trying to take the game deep. You could imagine them calculating - bring it to 100 off the last 10, 60 off the last five and so on. They did do something similar - 104 off the last 10, which is not impossible in this era by any means.
India were only 11 runs behind where England were at that stage of their innings. That should have been the point for them to abandon percentages and go for the kill, but it all went downhill from there.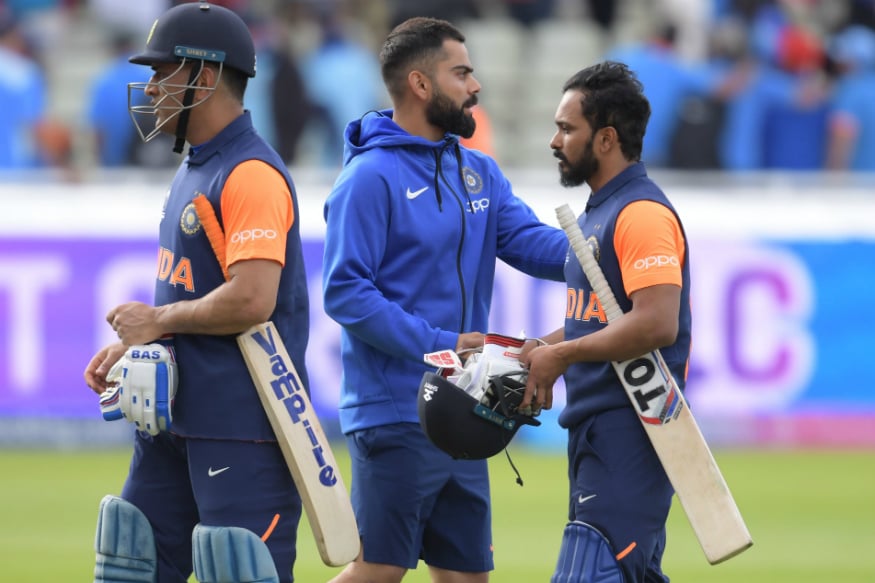 England's pacers bowled brilliantly, using angles and hitting hard lengths with variations. Hardik and Dhoni didn't target the one over from Adil Rashid too, scoring only five runs, all in singles. Only 33 runs came in the five overs from 41 to 45, and India shut shop as soon as Pandya fell in the 45th.
India needed 71 in 31 when Kedar Jadhav joined Dhoni. Tough, especially with England bowling superbly. But surely, worth giving a shot? But India were back to percentages, calculating net run-rates and possible scenarios in their heads.
Was it better to get to around 300-310 by batting through, or risk ending with 280-290 given Mohammed Shami was No. 8? Or be positive given there are two more games and have a shy at the target? There's no right answer among these choices. Kohli said 'it's up to the two guys in the middle'. The two guys in the middle clearly went for the first option, scoring 20 singles in their 31-ball 39 run stand. In other words, they went back to their percentage cricket.
This test was important because it might make India ponder over their approach if they're in similar situations later. Do they stick to percentages, or add a bit of madness here and there?