Don't make him angry. You won't like him when he's angry.
"People were waiting for us to fail. They are not willing us on to win, in many ways they are waiting for you to get that loss, so they can jump on your throat. It's a typical English thing to do, in every sport."
From that incredible sulk to England's superhero at Edgbaston, the last three days have seen Jonny Bairstow undergo quite the transformation.
When he bit back at the recent criticism of this England team, not exactly unjustified given the shock loss to Sri Lanka and the dismal showing against Australia, it was seen by many as a sign of England beginning to really crack under pressure.
With mention of pitches not being as expected, Bairstow's prickly media opportunity smacked, to outsiders at least, of something approaching a whinge, a team preferring to rely on excuses rather than accept responsibility for the errors that had led to another World Cup nightmare looming just around the corner.
As looks go, it wasn't a great one for a team that had entered the tournament as favourites but were now facing the prospect of not even making the final four. It was unsurprising that they were words both England's captain and vice-captain tried to distance themselves from in the following days.
Those that knew Bairstow claimed, or at least hoped, though that this was something different; nothing seems to get Bairstow performing at his best like having furiously trying to prove a point – and after a tournament so far a little below his own very high standards, including two golden ducks, this was his way of firing himself up.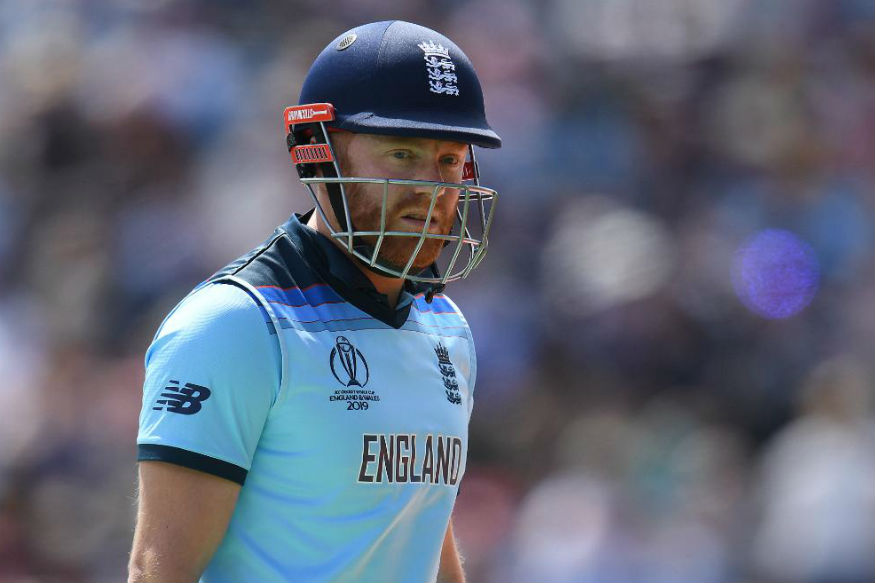 Whatever the truth, as the dust settles on England's 31-run win today at Edgbaston, it is a theory now backed by a strong body of evidence, 111 runs of it to be precise, as England rediscovered their batting mojo to beat the tournament's previously only undefeated side.
Indignation has always fuelled Bairstow in a way like no others, you only needed to have witnessed his roaring celebration on reaching three figures in Colombo last year, in defiance of the notion that he shouldn't be batting at number three, to see that. The vast improvements to his wicketkeeping in wake of strong criticism adding to that picture.
Here, reunited perhaps crucially with his bash brother Jason Roy, he was the driving force behind England's win, the opening stand of 160 a double blow that settled nerves and reminded the world and perhaps themselves of what had made this side so successful – back to basics went Bairstow and his team followed.
He ended with six times as many sixes as the entire Indian team managed, the spinners bearing the brunt of his ire, fifty emphatically brought up with a teaser that just crept over the head of KL Rahul as it cleared the ropes.
After their nightmare since slipping up against Sri Lanka, England have increasingly found they have had more than a few points to prove, and at an Edgbaston dominated by passionate Indian supporters, Bairstow was in the mood to do so – and where he led, the team for the most part followed, ultimately fairly calmly downing an opposition who have looked relatively untroubled in the tournament so far.
The hundred made him England's fifth centurion in this World Cup, the destruction meted out to Chahal and Kuldeep answering some questions about any perceived weakness against spin.
It was an innings to make teams think long and hard about ways to combat his threat in the future; perhaps the only thing truly learned from today was never make him angry.