No one thought England would be in a position at the World Cup where they might not qualify for the semi-finals but they are and in grave danger at that. Having already suffered three losses they find themselves needing to win their last two games, against India and New Zealand.
They will first face India in Edgbaston, and will have their work cut out against a side that is so far not only unbeaten in the tournament but is more and more looking invincible. As much as key partnerships will go a long way in deciding the eventual outcome of the contest, there are bound to be one-on-one battles which be equally crucial.
Here, we take a look at five key battles that will play a part in Sunday's crunch game.
Virat Kohli vs Jofra Archer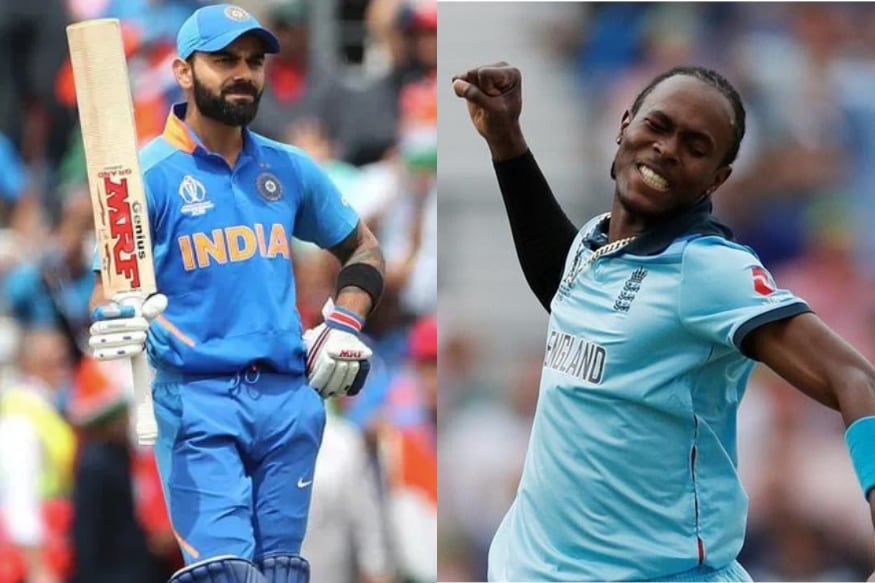 Archer had in an interview just prior to the World Cup said Virat Kohli was the one wicket he would dearly cherish picking up, as he had not managed to do so in the IPL. Well, come Sunday he has his chance and that too in a crunch encounter. Archer is currently the joint second highest wicket taker in the tournament with 16 scalps to his name in seven games. He was laid low with a side strain during England's last encounter against Australia and looked far from his best. Being a must-win encounter, England will want their ace pacer to be fit and firing on all cylinders. If he does get his wish of getting Kohli early, it could turn to be a major shot in the arm for the hosts.
Kohli, on his part, has looked fluent so far in the tournament but is yet to record a century. He'll hope he changes that on Sunday.
Jonny Bairstow vs Jasprit Bumrah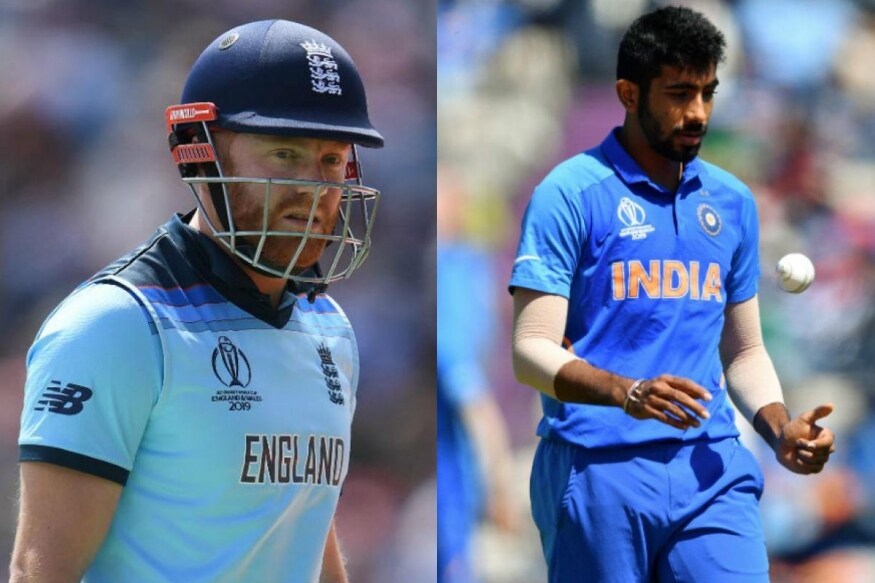 Visibly hurt and upset with the recent criticism of the England team after back to back losses, Bairstow will want to turn a corner and help his side get back to winning ways. For that to happen, he will have to get past a certain Jasprit Bumrah right at the start. The Indian pacer is breathing fire and has been almost impossible to get away both in the power play and the death overs. India have kept a tight leash on batsmen so far in the first ten overs and knowing how much Bairstow likes to get going nice and early, this should make for an interesting match-up.
Bairstow himself hasn't been in the best of touches having scored 245 runs from seven games which includes two ducks. He will be itching to get some important runs under his belt.
Rohit Sharma vs Chris Woakes
It is no secret that Rohit Sharma does not like incoming delivery especially at the start of his innings. Time and again he has looked uncomfortable against the in-dippers which should make his contest against Chris Woakes one to watch out for. Woakes is predominantly a swing bowler who can move the ball both ways. He looked in excellent rhythm against Australia, bowling his first seven overs flat out. Rohit, who already has two centuries so far, failed to get going in the last outing against West Indies and will want to make amends.
Woakes too despite having caused the Australian batsmen plenty of trouble wasn't successful in dislodging them and will hope to get a few wickets early and peg the Indians back.
Eoin Morgan vs Yuzvendra Chahal
Morgan had the time of his life against Rashid Khan earlier in the tournament as he slammed the leg-spinner for sixes at will in an earlier group game against Afghanistan. He has a good record against leggies as such but Yuzvendra Chahal will be a different kettle of fish altogether. The surface in Birmingham is known to aid turn and how Morgan plays Chahal will go a long way in deciding the eventual outcome of this encounter.
Whatever the end result of this battle, one thing is for sure that Chahal will not be afraid to flight the ball and will entice the batsman despite getting hit repeatedly. How many times will Morgan take the bait and how many times will he be successful is the question.
Joe Root vs Mohammed Shami
Like Rohit, Joe Root too has a problem with the incoming delivery as has been seen innumerable times in the past. Root is having a rather good World Cup so far and is a vital cog in England's middle order. Shami, who is too in red hot form, will look to get his booming in-swingers and hope to dislodge Root early.
It is just about one mistake and Shami will make sure he capitalises the moment he sees Root slightly off guard.