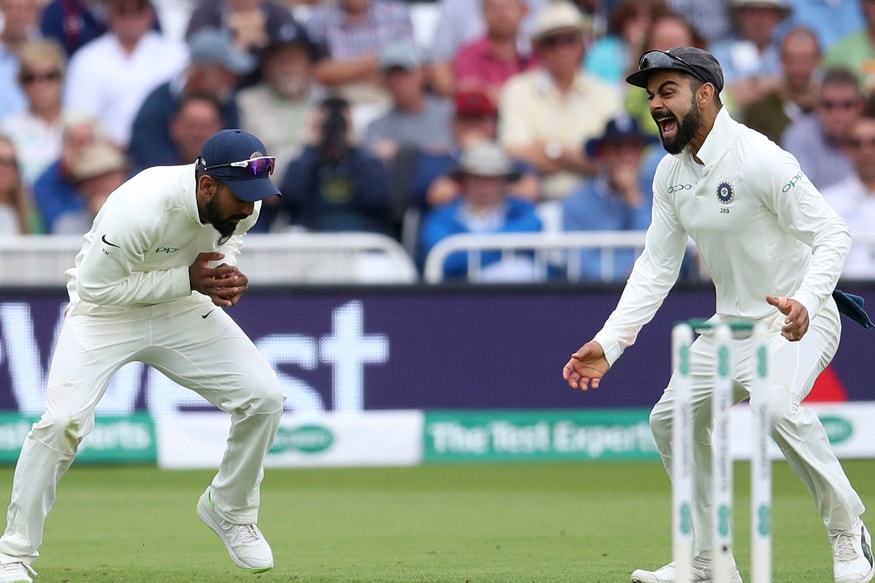 Not many gave India a chance ahead of the third Test against England after they lost the first two games in the five-match series. Virat Kohli's men entered Nottingham with premature talks about the possibility of a 5-0 whitewash surrounding them, but now, they turned the tables with a crushing 203-run victory at Trent Bridge.
Here's a quick view of how the turnaround happened:
THE OPENERS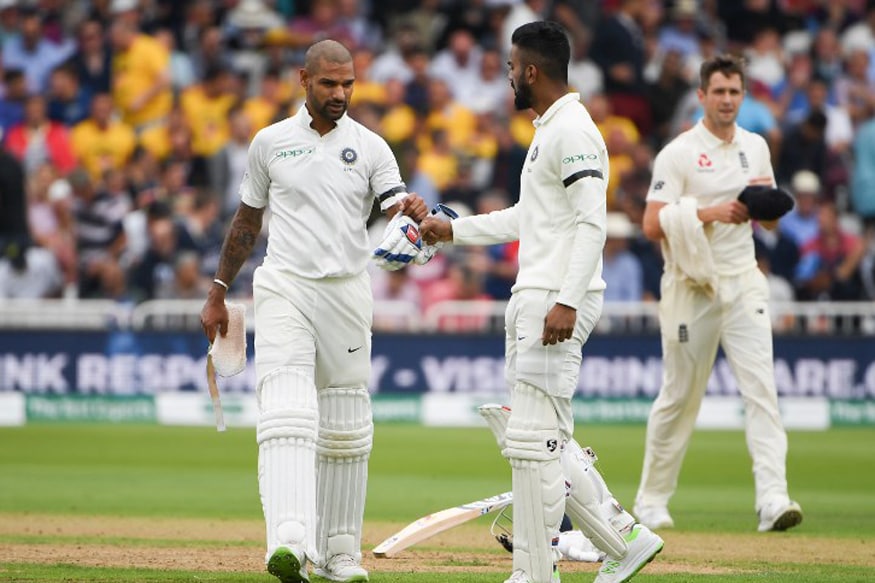 (AFP PHOTO)
50, 19, 0, 0. These were the partnerships India got from their openers in the first two Tests, leaving a big burden on the rest of the line-up. India needed something better from their men at the top and got just that in Nottingham. Shikhar Dhawan and KL Rahul didn't set the stage on fire but did just about enough, with partnerships of 60 in both innings. A decent platform resulted in good totals, as India went on to score 329 and 352/7 declared in either innings.
IT'S NOT JUST KOHLI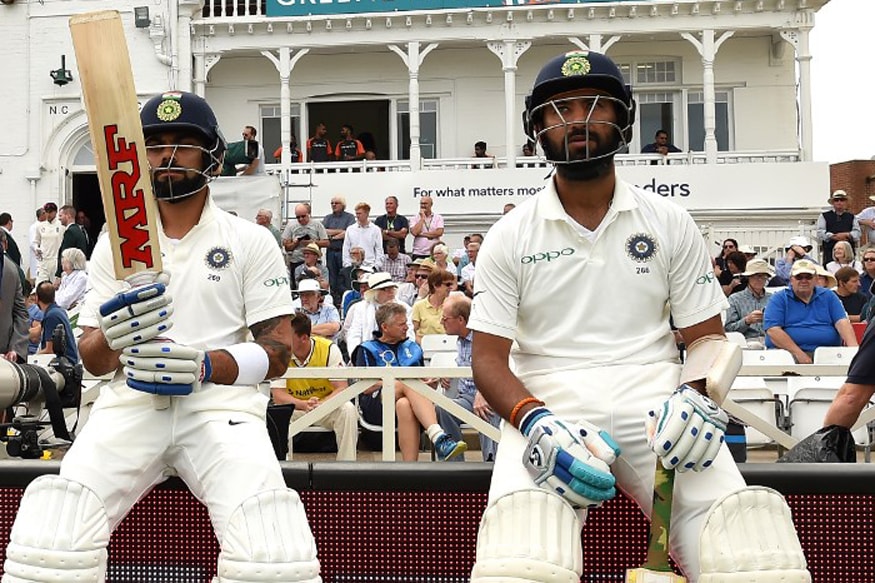 (AFP PHOTO)
Kohli is in such good form that runs from his bat are almost a given. But India needed more from the rest, especially the senior players like Ajinkya Rahane and Cheteshwar Pujara. They got just that, with both Rahane and Pujara scoring half-centuries. Rahane did the job in the first innings with a fluent 81, while Pujara gave England the slow poison in the second innings with a 208-ball 72. Meanwhile, the run machine also known as Kohli scored 97 and 103 in each innings.
SLIP CATCHING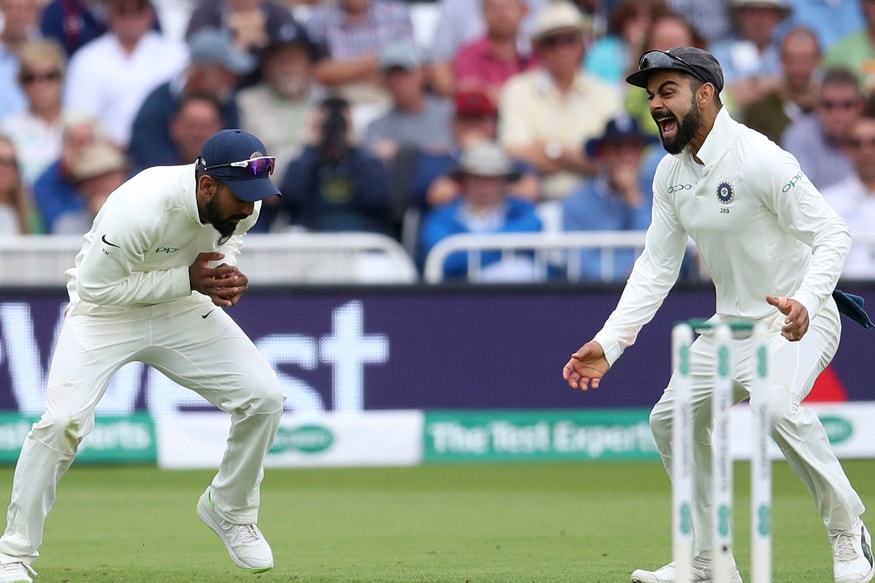 (AP)
Who would have thought India would have out-caught England in the slip cordon? The visitors have often had issues with their catching behind the stumps, with dropped catches at crucial junctures often costing them matches overseas. The story in England though has been very different; England have dropped around 15 catches in the slip cordon over the three Tests while India have dropped only six. India held on to most chances this Test, with Rahul in particular impressing with seven catches in the slips. Rishabh Pant too began his wicket-keeping career well with six catches (including five in the first innings), although he did drop centurion Jos Buttler on 1 in the second innings.
THE ALL-ROUNDER THAT INDIA NEED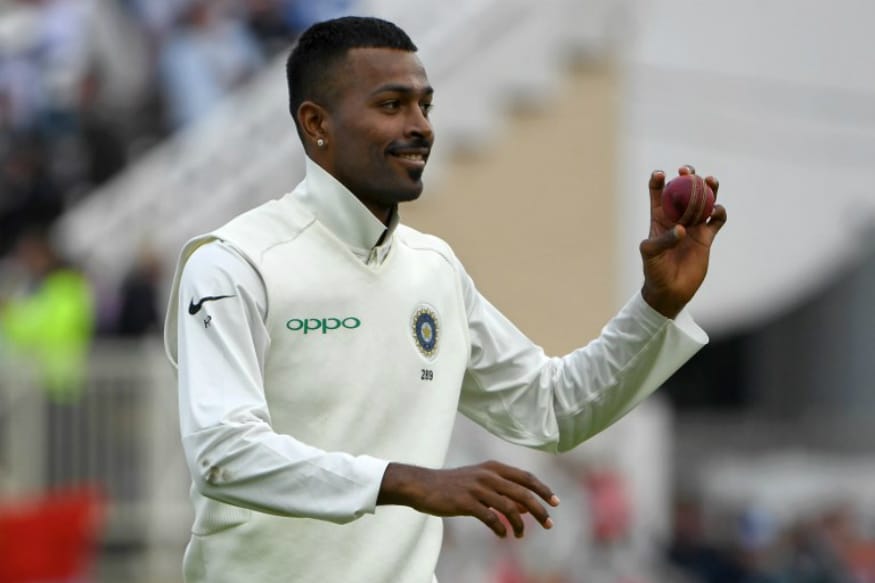 (AFP)
Is Hardik Pandya a batsman or bowler? Is he a batting all-rounder or a bowling all-rounder? Only time will answer those questions in the long run, but for this Test, he starred with both ball and bat. Pandya's first ball of the game saw him snap Joe Root. He never looked back. In a terrific six-over spell that followed, Pandya got the wickets of Bairstow, Chris Woakes, Stuart Broad and Adil Rashid, running through the lower order and ensuring the tail didn't wag. He wasn't done with his contributions; he scored a run-a-ball 52 in the second innings to help stretch India's lead past 500.
THE PERFECT TEAM COMBINATION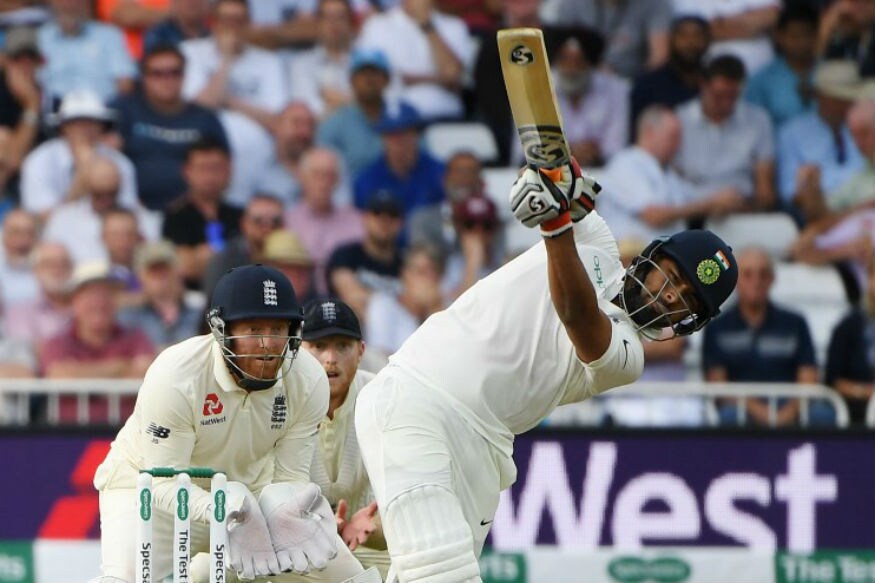 AFP
Before the Test began, all eyes were on the team changes and the combinations India would go with in the must-win encounter. At Lord's, India incorrectly went with two spinners on a pitch that assisted pace. Here, they corrected that mistake and got in the third seamer. It worked well that the third seamer was as good a bowler as Jasprit Bumrah, who bagged five wickets in the second innings. India also replaced two out of form batsmen in M Vijay and Dinesh Karthik with Shikhar Dhawan and Pant, who played their little parts too.