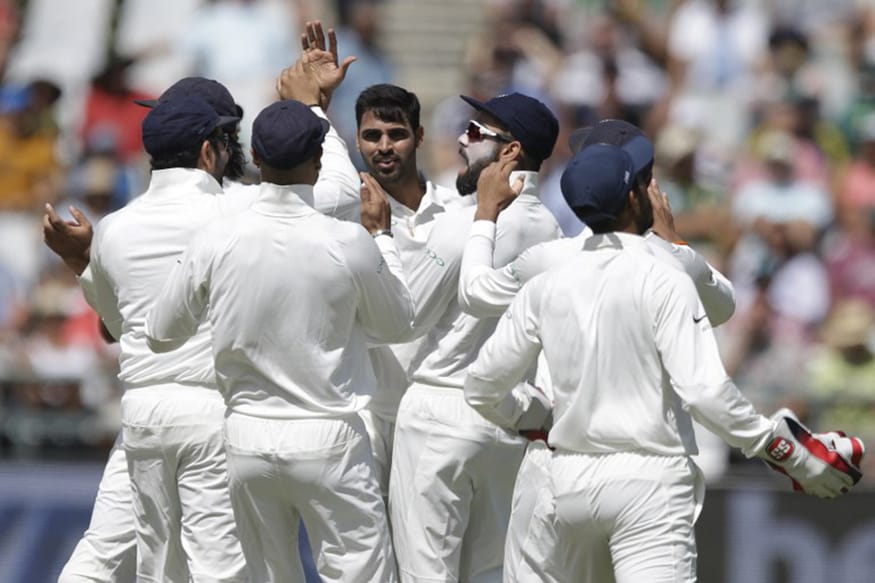 Duncan Fletcher handled the toughest transition phase in Indian cricket post the retirement of stalwarts and he should be given due credit for shaping the pace attack of the current team, remarked former England opener, Nick Compton.
The Indian pacers took 19 out of 20 wickets at Trent Bridge where India beat England by 203 runs to peg the series at 2-1.
Compton feels that just like James Anderson and Stuart Broad were guided by Fletcher in their formative years, the current lot (Umesh Yadav, Mohammed Shami, Bhuvneshwar Kumar) have benefited from the inputs of the former Zimbabwe national.
"India's pace attack hasn't come together all of a sudden. It has taken time and it has happened one by one, as all of these bowlers took their time coming off age," said Compton.
"India didn't have so many pacers at once earlier, but now they do. And all (most) of them, at some point have played under Fletcher, so it is a credit to him. This process (of building a pace attack) started long ago and it has come together for India now."
When asked the difference between the Indian attacks that have travelled to England over the years and the current lot, Compton said: "The difference from the past is that these bowlers do not compromise on pace. Like James Anderson and Stuart Broad, they retain the ability to move the ball at pace.
"Pace. That's the keyword. You have to consider why the likes of Anderson and Stuart Broad have been so successful in their careers. They have a thousand wickets between them in Test cricket because they move the ball at pace. And it is no coincidence that both of them started their England careers under Duncan Fletcher."
The former international also opined that the Indian team management should allow other personalities to grow in the dressing room, especially the likes of Cheteshwar Pujara and Ajinkya Rahane, who could provide a different mood or direction of thought.
"They should be allowed to grow into stronger personalities in that dressing room," said Compton on Pujara and Rahane.
"India won in Nottingham and hit upon a good team balance. There is no further reason for change. Virat makes too many changes. For example, it was a baffling decision to leave Pujara out of the first Test and it showed poor insight from the team management to allow that decision.
"When Virat makes so many changes as captain, it cannot always be easy for other players, like Pujara or Rahane for that matter. They do not have alpha-male personalities and such players can sometimes struggle to cope with extreme methods."
Despite India staging a comeback in the third Test, Compton felt that it would be extremely tough for the visitors to win the series.
"I don't think England are out of this series just yet and winning three Tests on the bounce here is very tough for any visiting side. There will be some good, competitive cricket in the remaining matches, but I do not see India winning the series," he said.