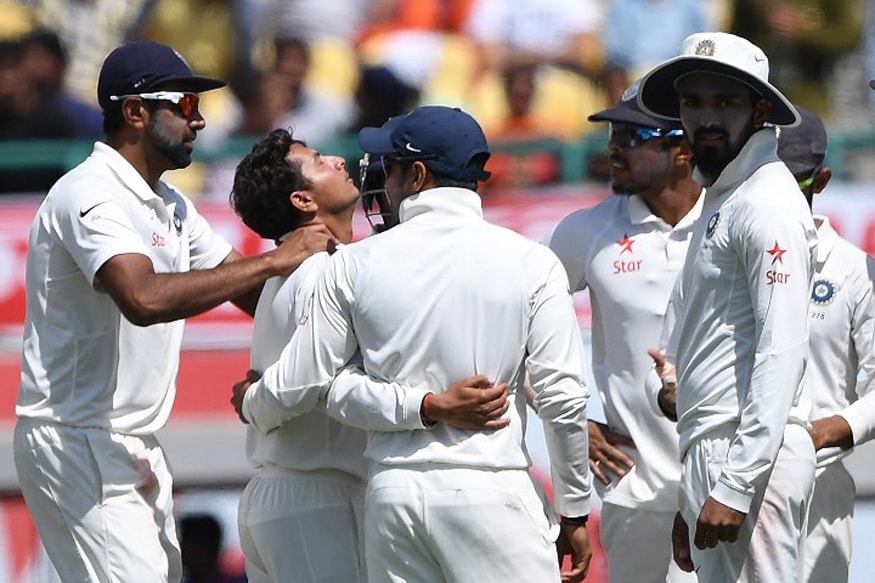 New Delhi: The heat wave in England has seen the hosts recall Adil Rashid for the first Test against India at Edgbaston from August 1. So, quite naturally, the visitors too will look at their spinning trio of R Ashwin, Kuldeep Yadav and Ravindra Jadeja to play a pivotal role in the five-match series.
Speaking to CricketNext, former spinner Maninder Singh, who took 12 wickets in India's 2-0 series win in England in 1986 at an average of just 15.58, said that current form and rhythm will be an important aspect when Virat Kohli picks two of the three spinners for the first Test. He feels that the extreme weather conditions are bound to change the strategy and the option of playing the lone spinner will be done away with.
"The weather will see both teams fielding more than one spinner," he asserted. "In such a case, I think my money is on Ashwin and Kuldeep. The simple reason is that both of them can pick wickets. On foreign soil you need wicket-takers. I am happy if my spinner gives away say 120 runs in 30 overs and gives me 5 wickets in return.
"Jadeja does give you the option of some runs lower down the order, but I have never been a big fan of bits and pieces cricketers. I like all-rounders for sure, but a little bit of batting and a little bit of bowling doesn't work for me."
Legendary Indian off-spinner Erapalli Prasanna, a member of the famed quartet of the 1960s & 70s, agrees with Singh's view that the climatic conditions prevailing in England currently give Virat Kohli and his team the advantage.
"The spinners in the team know their job very well," he said. "They will get assistance from the weather and they also have a brilliant captain in the form of Kohli. With this team always looking to go for the kill, it should be a thrilling contest between bat and ball."
Singh feels that Ashwin's county experience will make him all the more effective this time round. Ashwin played for Worcestershire in four championship matches last summer and finished with 20 wickets including two five-wicket hauls, helping the county gain promotion to Division One. He also averaged 42 with the bat.
"See, Ashwin not just played for Worcestershire, he also picked wickets which means that he got a hang of the line and length," he said. "That will come in handy this time round. And Yadav is the in-form guy who troubled the England batsmen during the limited-overs series and will be even more effective in Tests with the attacking field round the bat."