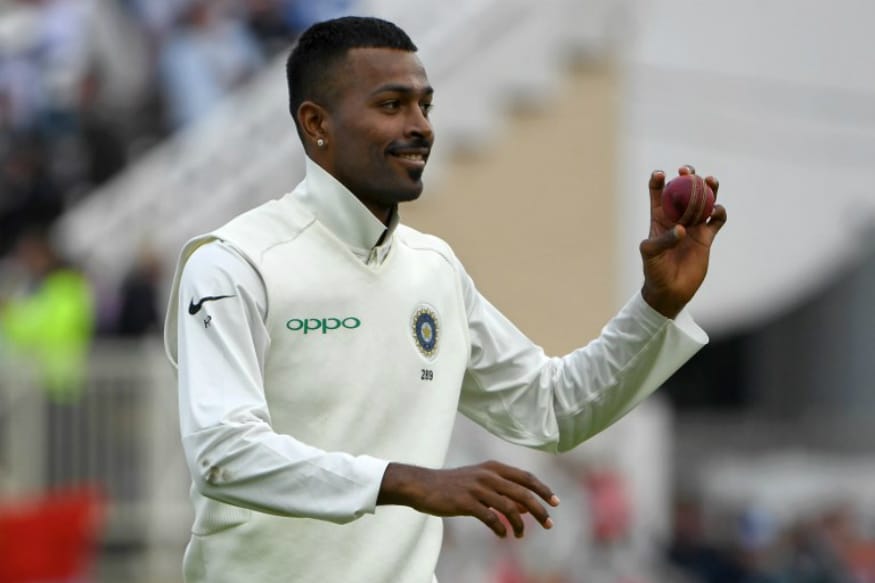 Michael Holding, the West Indies legend, clarified his comments on Hardik Pandya, saying he was more critical of people comparing him to Kapil Dev, and not of Pandya himself.
Holding had said after the Lord's Test that Pandya was not a Test all-rounder yet and opined that India were incorrectly trying to fill two spots with one player.
Pandya brushed aside those criticisms in the third Test in Nottingham, claiming a five-wicket haul in the first innings before slamming a half-century in the second.
"Please go back and listen to or read what I have said about Pandya," Holding told Times of India. "I was more critical of the people who were telling me he is the next Kapil Dev, not of Pandya himself. I have gone on to say that he is not the man to fill that sort of role as yet, batting at No. 6 and bowling. What I am glad also to see is that I read somewhere that he had said he doesn't want to be known as the new Kapil Dev; he is Hardik Pandya, which is the right attitude."
Despite the all-round show, Holding suggested Pandya has a long way to go particularly with his bowling.
"He (Pandya) only bowled 10 overs in the entire first Test (Edgbaston) and 17 in the entire second Test where the seamers on both teams were making the ball talk and batsmen were struggling," noted Holding. "He got no runs in either of the first two Tests as well. He bowled a lot more in the third Test and maybe that is down to the fact that he got a wicket with his first delivery, which then convinced his captain to give him more overs than in the first two Tests."
Earlier, Holding had also criticised Jasprit Bumrah, saying he was not a new ball bowler, and that he wouldn't pick the pacer in English conditions.
Like Pandya did, Bumrah too impressed in the game with a second-innings five-for that sealed the win for India. Holding, though, still stuck to his opinion, saying Ishant Sharma and Mohammed Shami were better options for the new ball.
"I would still not have him (Bumrah) as my opening bowler," Holding said. "Ishant Sharma and Mohammed Shami do a bit more with the brand new ball and they will remain my opening bowlers in Bhuvneshwar Kumar's absence.
"What I have seen is he can get the ball to straighten from wide of the crease and is more effective with the slightly older ball. What you have to remember is that in England, with so much assistance from both pitch and atmosphere for the quick bowlers, Bumrah will get the odd ball to straighten on the right-handers' off-stump, although his action doesn't enhance his ability to do so. The same delivery in South Africa, Australia, etc would not straighten as it can tend to do in England. He has pace, though, which is a welcome asset that cannot be bought."